COVID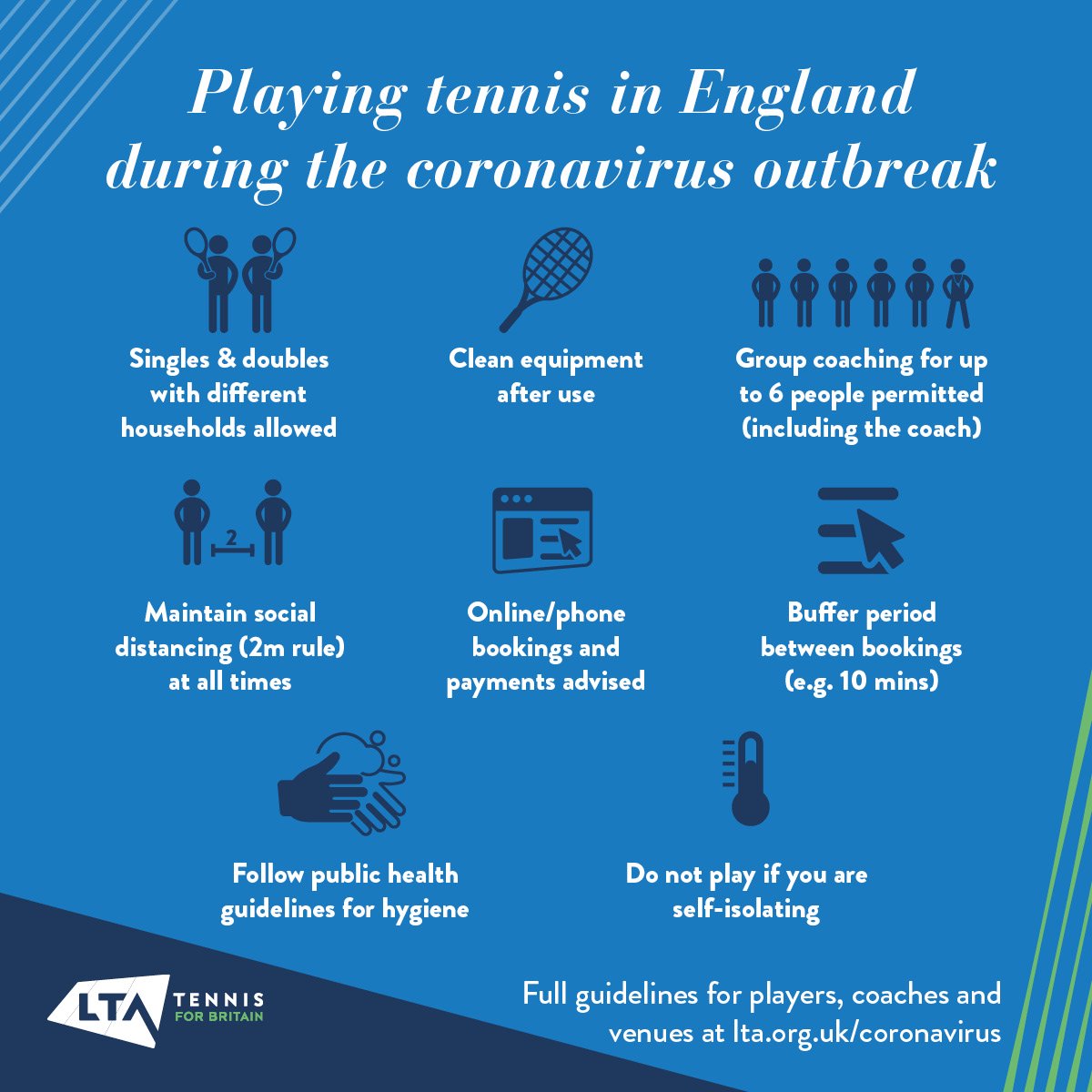 Please enter ALL participants when booking a court. This is necessary for the club to fulfill its track and trace obligations. If partipants are not known at the time of booking, or change, please email [email protected] with the details of day, time, court and participant names.
Please note, all players must read and adhere to the following COVID rules and guidelines:
You must not come to the courts if your are displaying COVID symptoms or self-isolating.
You must adhere to Social Distancing.
You must make a booking on Clubspark prior to travelling to the courts.
You must follow the LTA guidelines for players. A copy of these can be found attached to the fence on each court.
If you have booked a court with floodlights, do not enter the courts unless the floodlights are on.
Arrive ready to play. Place any clothing or bags well apart from the other player.
Take everything away with you, including any rubbish.
Do not bring bicycles or anything else on-site.
Do not enter the club hut.
Hand washing facilities are available in the toilets in the car park, which are open 9am - 5pm. Hand washing facilities are also available at the courts, in the form of a water butt in front of the club hut.

Please note that the entry gate keypad and handle are common touch points. Please ensure you wash your hands after touching them.