Competition
Mixed Team Woes
Tue, 20 Jul 2021 00:00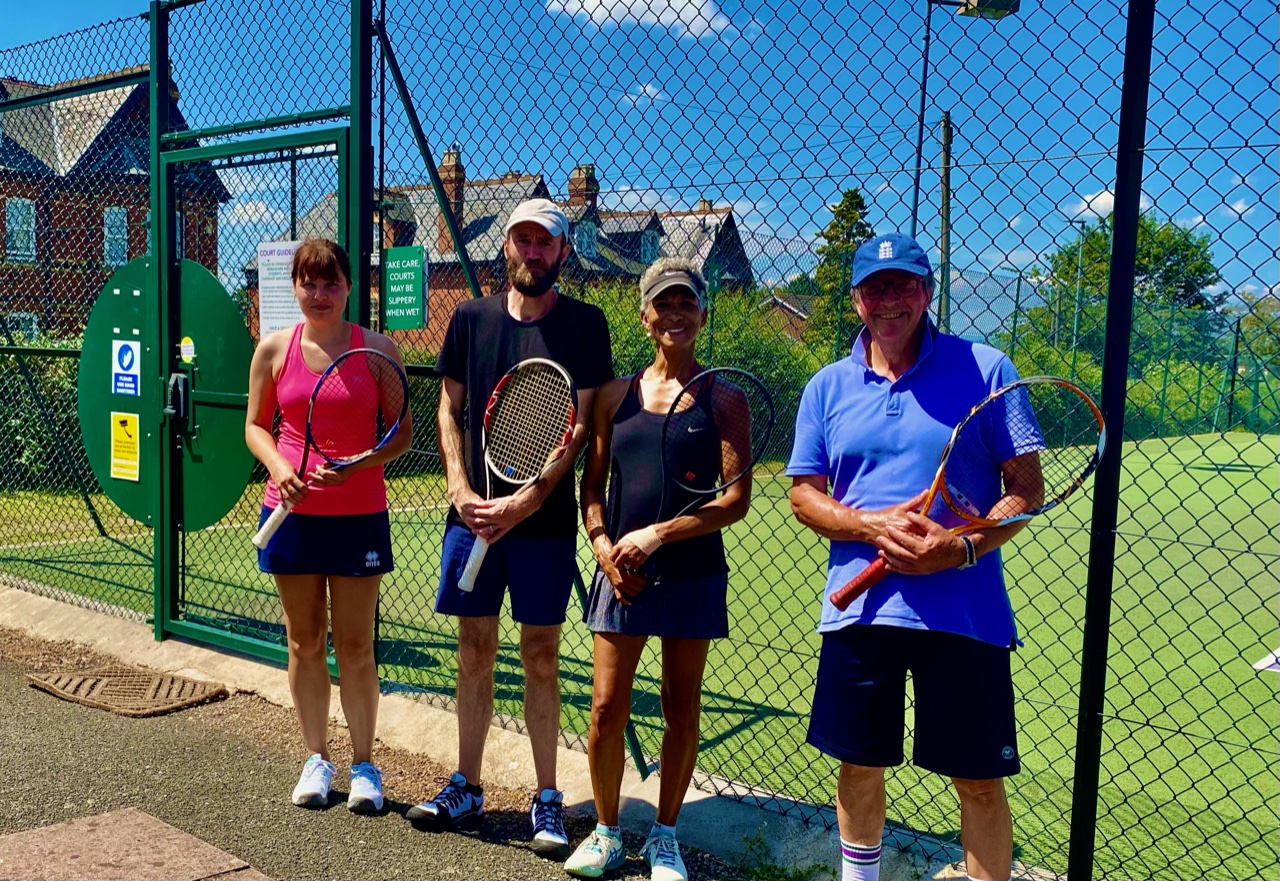 Sunday 18th July at 10am brought the mixed teams from Ross Tennis Centre out for a home game against the Whitecross B Team. The gazebo was up, a huge icebox containing cold orange quarters, ice and ice packs were necessary to counteract the terrific heat.
Playing first pair were Dan Horrocks and Hayley Jackson – a new pairing. They got off to a slow start and lost the first set but came back to take the second set 6-2 with some lovely hitting. The match tie-break could have gone either way but was eventually taken by the Whitecross first pair.
The Ross second pair comprised Val Davies and Rob Pye. They also took a while to hit their stride, but in the second set they took it to a tiebreak which went the way of Whitecross. They then played the first pair and succumbed to the strong hitting in straight sets.
Dan and Hayley took no time at all for their second rubber and despatched the opposition first pair without dropping a game. So overall a 1-3 loss for the Ross team who played well in the sweltering conditions. Onto the next one!