Competition
Ross great at Goodrich!
Mon, 23 Aug 2021 00:00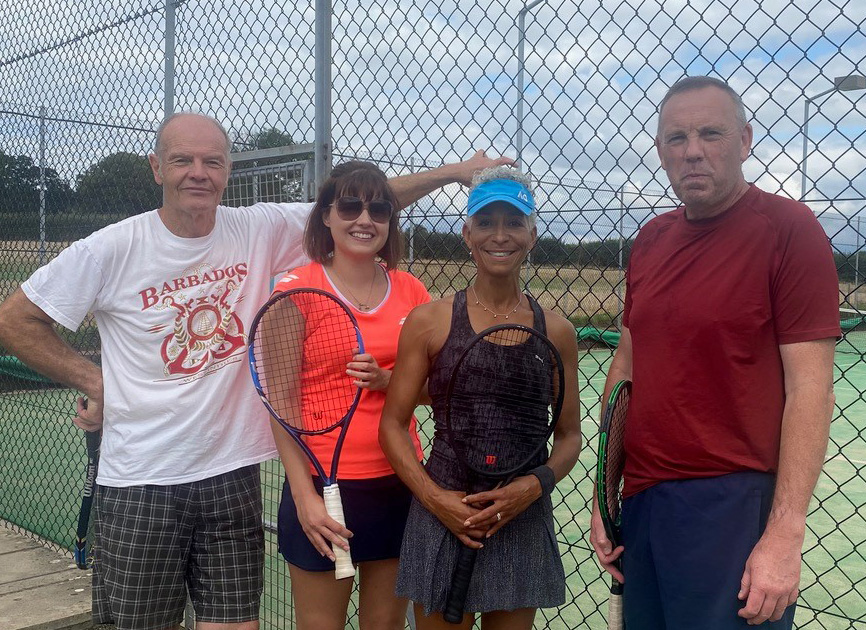 The Ross mixed team were happy to play a local derby on Sunday 22nd August, against the Goodrich B team – a short journey was a welcome change!
The first rubber got underway and Tim Barnard and Val Davies managed to control the game on the unfamiliar surface. Tim's solid serving gave them an advantage and they won in straight sets, dropping only five games. Jamie Farr and Hayley Jackson mirrored the result with only five games lost to the Goodrich second pair.
The second rubber was more difficult for Ross; both pairs lost the first three games. Tim and Val managed to clinch the first set 7-5 and then grew in confidence to take the second set 6-1. Jamie and Hayley also managed to win their first set 6-4, but couldn't keep it up for the second set which went Goodrich's way. A nail-biting match tie-break went the way of the Goodrich first pair.
A lovely match played in a great atmosphere, with dogs, shortbread, and spectators! A very welcome 3-1 win for the Ross team.