Competition
Ross Mixed Team match v MCS Malvern
Tue, 07 Jan 2020 00:00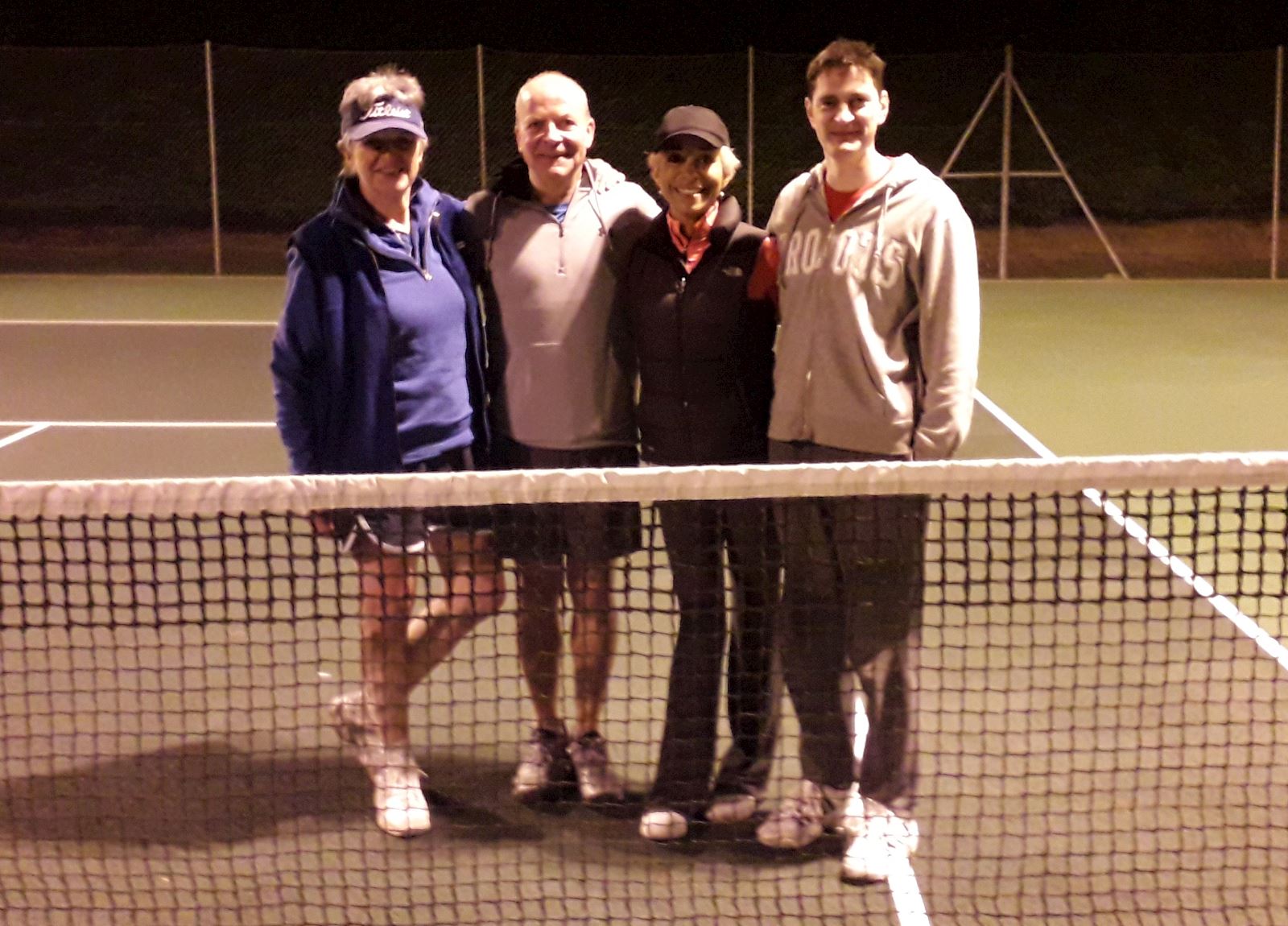 The first Ross Tennis Centre mixed team match took place on Sunday 5th 2020, away at MCS Tennis Club. It was an afternoon start and the sun was very low in the sky which proved difficult at one end. However, the friendly atmosphere and lovely setting in the Malvern Hills made it worthwhile.
Playing first pair were Hugh Ledger and Val Davies who took some time adjusting to each other's game and lost the first set against a tricky mother and son team. They settled down and took the second and third set 6-3.
Meanwhile Martin Davies and June Savidge took the first set against the second pair and seemed to be on a roll. Despite hard hitting from Martin and touch volleys from June they lost the second set 4-6. The third set was nip and tuck all the way and the pairs reached five games all. Sadly, the final two games went the way of the MCS team.
After some words of encouragement all eight players started the second match. Hugh and Val managed to put away the frequent lobs, and with constant net pressure secured a victory 6-1, 6-3. After their marathon first match Martin and June could not find the winning formula and claimed just four games in the second match.
June had played while recovering from a cold, and Martin had stepped in for another injured team member so a winning draw by one game was a welcome result. Well done to the team for Ross Tennis Centre's first mixed fixture for years.