Competition
Game, Sweat and Match!
Mon, 14 Jun 2021 00:00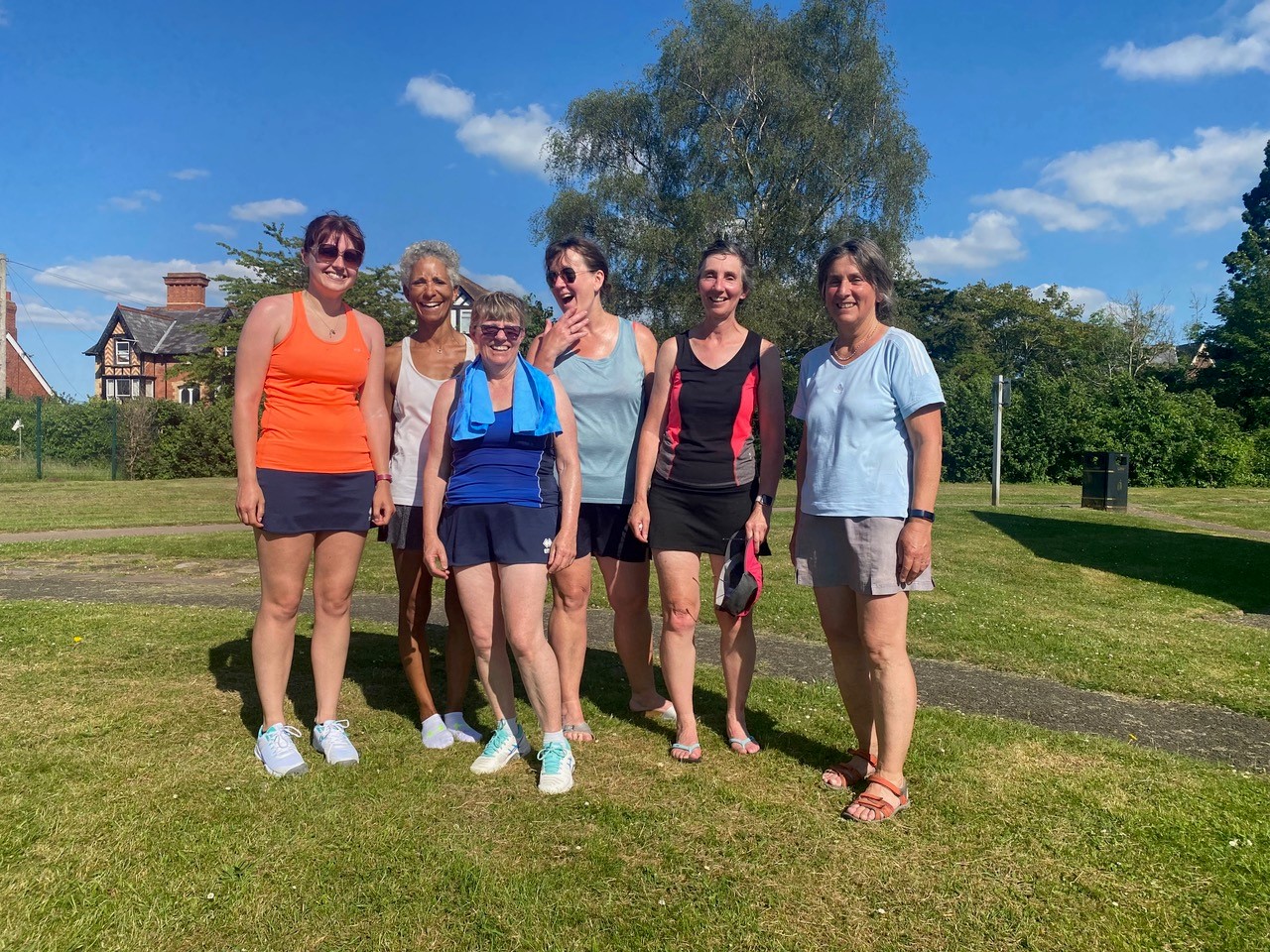 On the hottest day of the year so far, Ross Ladies A Team hosted Droitwich A for a beautiful sunny, but sticky, afternoon of competitive tennis with suncream and cool bags full of drinks aplenty.
Val Davies and Sarah Drake, playing as first pair, took on the youngster pairing from Droitwich playing as their first pair. With much hard hitting from both sides and some exceptional rallies it was the youngsters who prevailed winning 6:1, 6:1. Val and Sarah, somewhat steamy, then took on the second pair from Droitwich, which again was a hard fought battle, but in spite of their best efforts, lost 3:6, 2:6.
Meanwhile Jane Pepperell and Gaynor Raine, playing as second pair took on Droitwich's third pair. In spite of the sweltering heat, they got off to a fantastic start, taking the first set 6:1. The second set went against them 4:6 so it was all even for the championship tie break third set. A close fought tiebreak saw Jane and Gaynor victorious! A little moist from their exertions, they took on the Droitwich first pair but were unable to break down the youngsters consistency and solid play losing 0:6, 1:6.
Sandy Foulkes and Hayley Jackson, playing as third pair for Ross, started against Droitwich's second pair. The oppressive heat and wily play from the Droitwich pair unfortunately saw them lose 1:6, 0:6. In their next match, against the third pair, they pulled out all their arsenal. Glowingly they took the first set 6:2, but then went on to lose the second 4:6. Another championship tie break which, much to the delight of the rest of the team, Ross won.
Overall a 2:4 loss for Ross, but the perspiring ladies were glad to have played some excellent tennis without any incidents of sunstroke. They were also extremely grateful to the stalwart supporters who stayed for the afternoon.