Competition
Second Ross Mixed Team Victory
Sun, 26 Jan 2020 00:00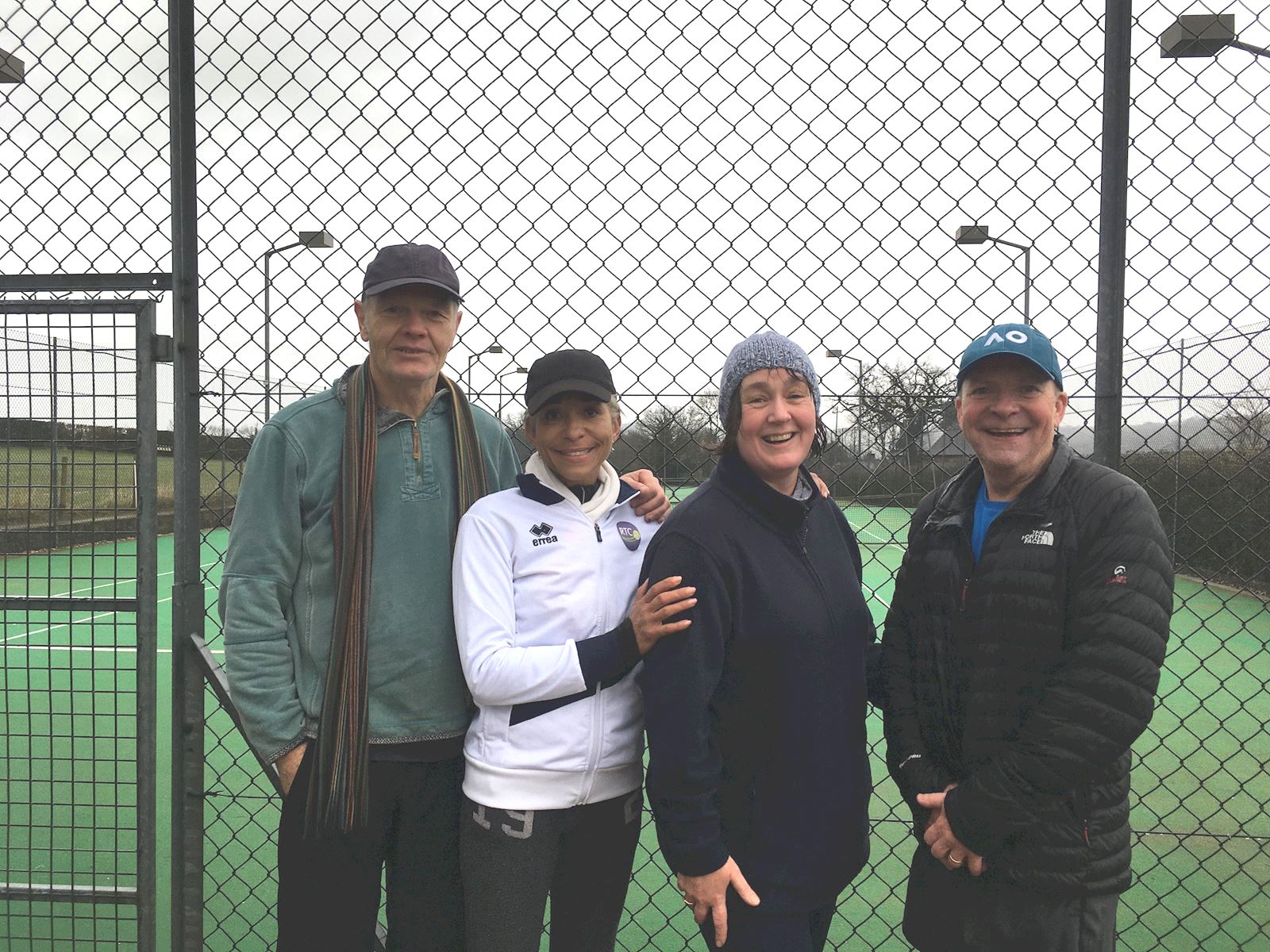 The Ross Mixed Team played its second match on Sunday 26th January, away at Goodrich. There were several discussions about whether to go ahead due to the weather but the Ross team, captained by Sarah Drake, wanted to go ahead as planned.
There was the usual friendly atmosphere between the teams as the players knocked up in the wind and rain! Playing first pair were Jamie Farr and Val Davies, who took the first set from the first pair. The weather conditions were awful, and some good play from Goodrich meant the set vanished 0-6 to Goodrich. Despite being ahead much of the third set, the Ross pair were affected by the wind and driving cold rain ultimately losing the match on a tie-break. The second match for Jamie and Val was more straightforward and the wonderful lobs from Jamie helped the Ross pair to a 6-2,6-2 win.
Playing second pair for Ross was Martin Davies and Sarah Drake who have had a very successful partnership in the internal leagues in 2019. The pair made a fantastic start and took the first set against the second pair 6-0. The second set saw the opponents come back but it was not enough, Martin and Sarah took the set 6-3. There was then a long break while they waited for the first rubber to finish, during which time the players became very cold. When the time came for the Ross second pair to take on the Goodrich first pair Martin and Sarah took the first set 6-4 with consistent, accurate hitting. With supporters and players watching, the exciting second set went to 5 all. The Ross duo broke serve and then Sarah served for the match which happily went the way of the visitors and brought Ross a 3-1 win.
Bonnie's delicious soup was welcomed by the cold wet players during the match tea. Good conversation was had, while listening to the rain beat down on the pavilion roof! Two mixed matches played and the points won today will move the Ross Team up the 6th division, so congratulations team.