Competition
Ross Ladies A v Barnt Green
Tue, 22 Oct 2019 00:00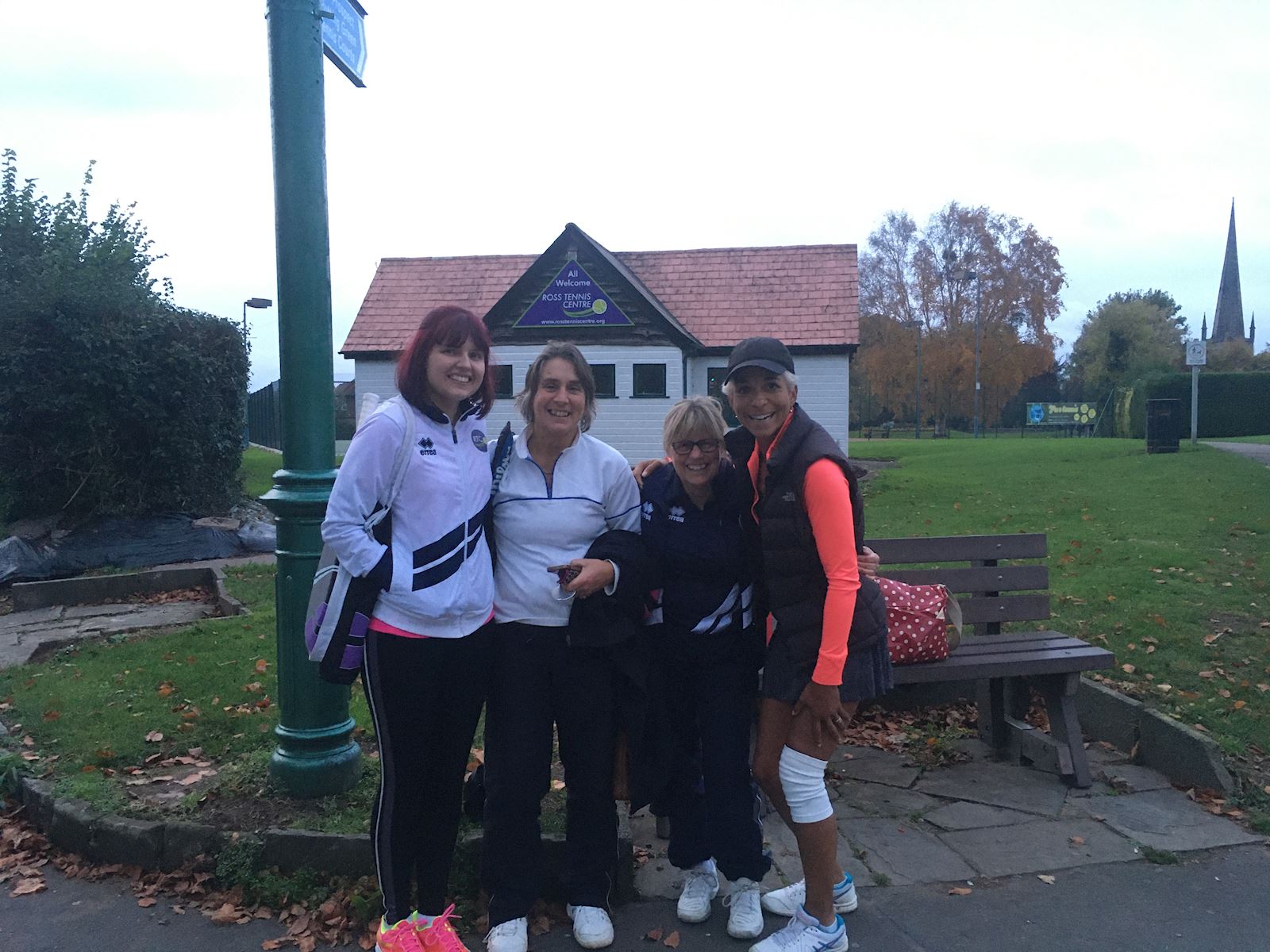 The Ross Ladies A team were keen to start their first match of the Winter season, played at Barnt Green on Sunday 20th October. The long journey affected the first pair, Jane Pepperell and Val Davies, who were not switched on as they started the first match. They were static, and could not put the ball into space, and with some electrifying play from their opponents lost the rubber 0-6, 0-6. The second Ross pair fused youth, in Hayley Jackson, and experience, in Sandy Foulkes. Despite some superb rallies, the Ross pair could not generate enough momentum and lost in straight sets.
The second rubber was less of a shock for Jane and Val. They lost the first set 2-6, but due to some positive net play, took the second set 6-2. The third set went to 3-3 and though the girls tried hard, Barnt Green won the next three games in a flash. Meanwhile, Hayley and Sandy put up some strong resistance against the first pair, Hayley zapped her forehands, and Sandy adapted the pace of her game from neutral to positive. They upset the flow of the first pair and won four games which was a great result.
The team is currently planning sessions with the Coach to ensure they are better prepared for these hard hitters. A lovely tea with sparky conversation re-charged the Ross team's batteries before the journey home.