2020 Singles Finals - The Results
Sun, 29 Nov 2020 00:00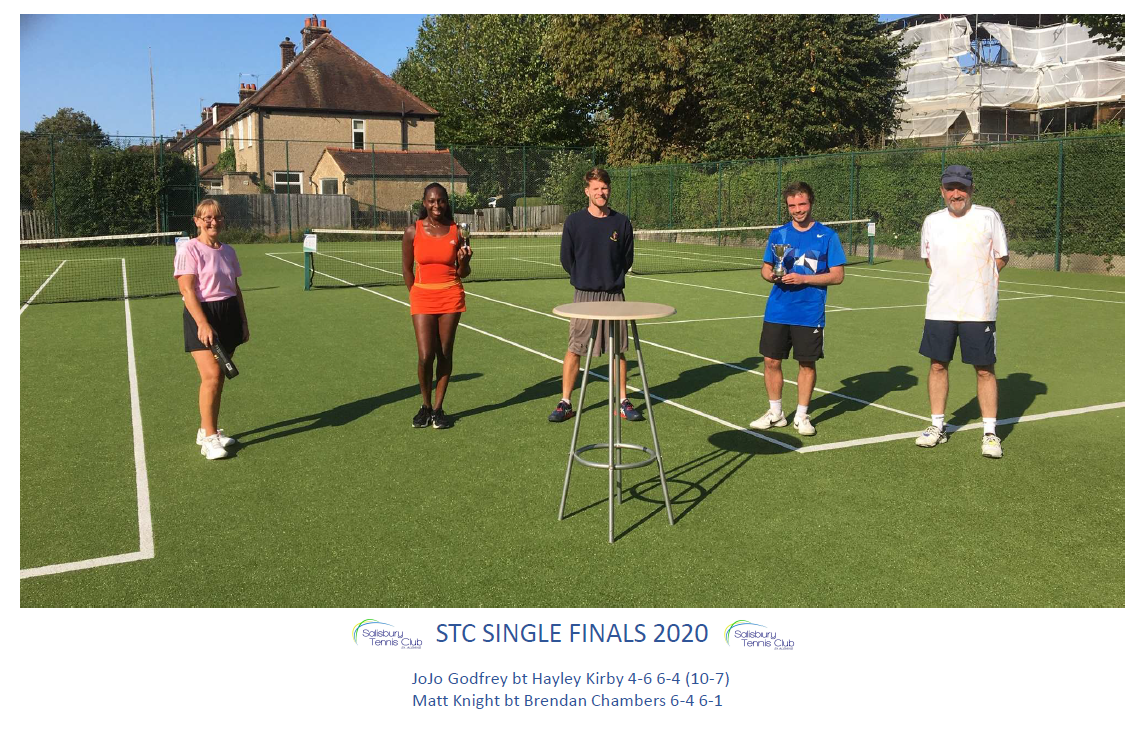 A short format tournament was run for both Men's and Ladies' singles trophies. On Sunday September 13th both competitions reached their finals. It was a beautiful afternoon, but the finals were not opened up for general viewing - what a strange year 2020 has proved to be.
The men's final was between Brendan Chambers and Matt Knight. Matt won 6-4 6-1
The ladies final was between Hayley Kirby and Jojo Godfrey. Hayley started strongly but Jojo fought back to win a championship tie-break third set. Final score was 4-6 6-4 (10-7).
For some action shots of the finals click here.