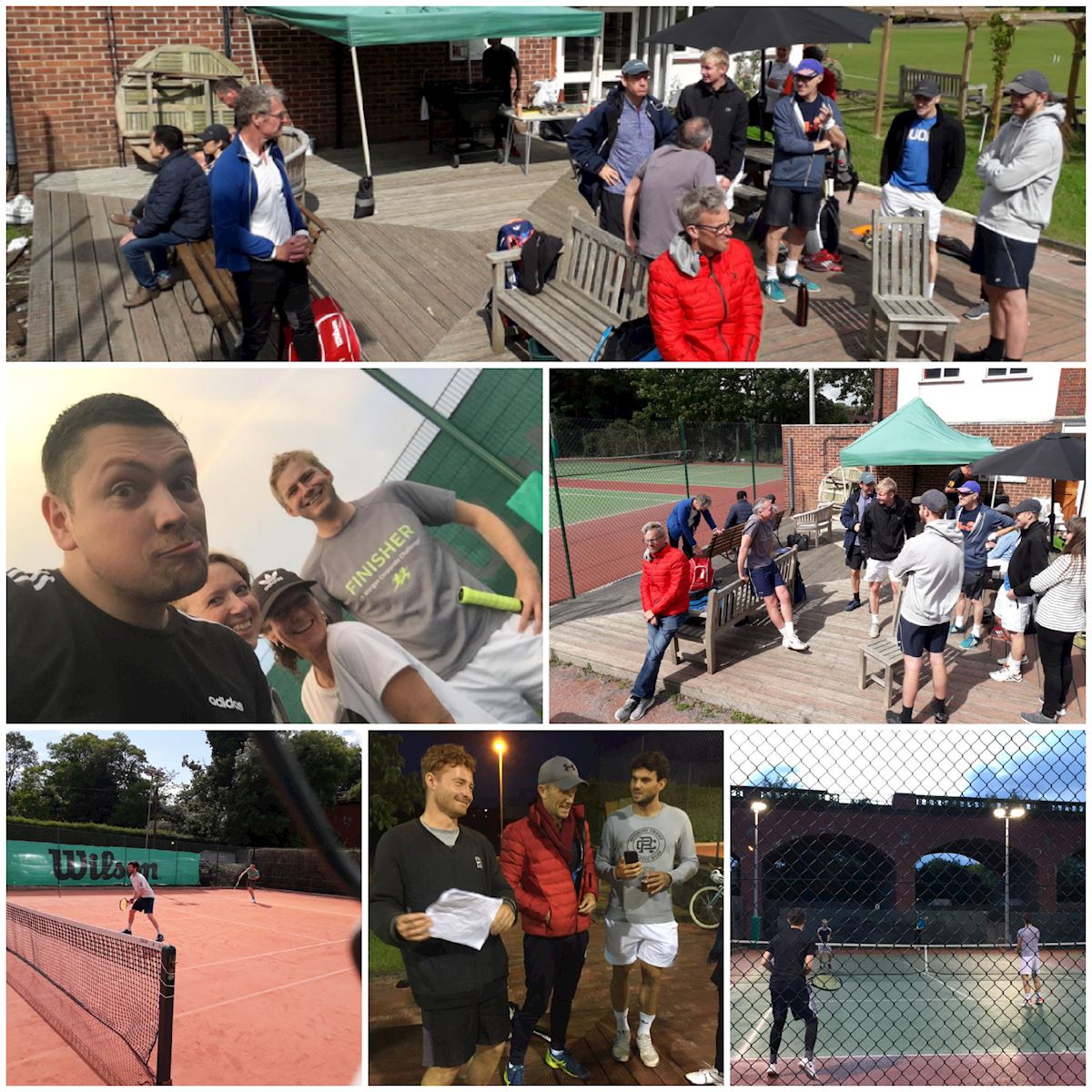 At Dulwich Lawn Tennis Club we organize a wide range of competitions from Grade 5 County Tournaments to internal Box Leagues. Any age group and level are welcome.
Pleae contact Head Coach Sebastien early should you have any questions regarding the tournaments.
We will see you all on the courts.
2020
February Tournaments:
Grade 5, 14 & U Boys County Tour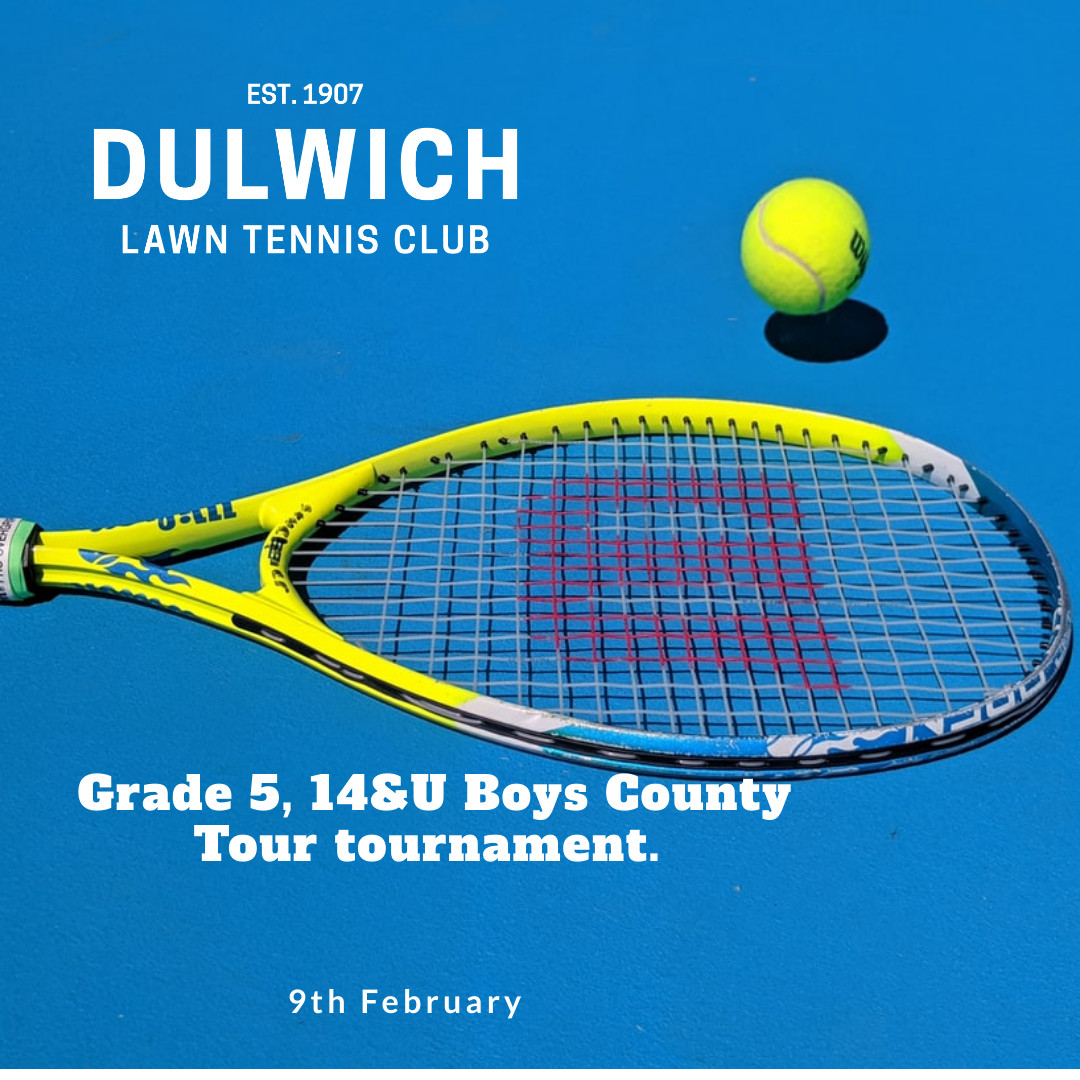 On Sunday the 9th February from 10am, we will be hosting another great Grade 5, 14& Under Boys County Tournament. Please sign up as soon as possible as we have just a few places left.
If you want to witness some quality tennis, do come down and watch the youngsters. They are fearless.
2019
October Tournaments: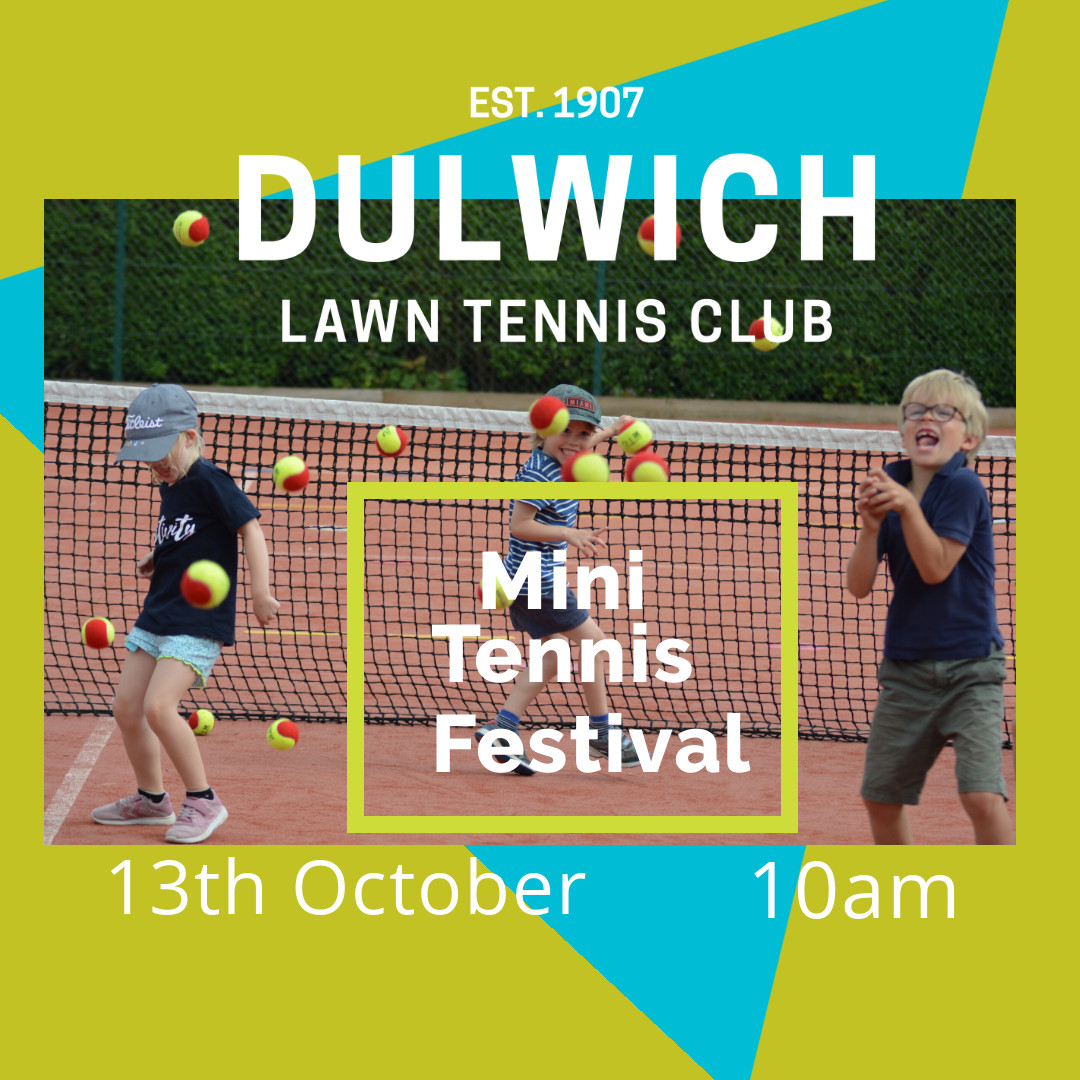 Come and join our Mini Tennis Festival on the 13th October from 10 am.
This tournament is aimed to all kids aged between 6 to 10 years- old. The 8&U and 9&U will start at 10am while the 10&U will start at 12PM.
Great matches and fun guaranteed!
Please email Sebastien: [email protected] to register your interest.
---
June Tournaments: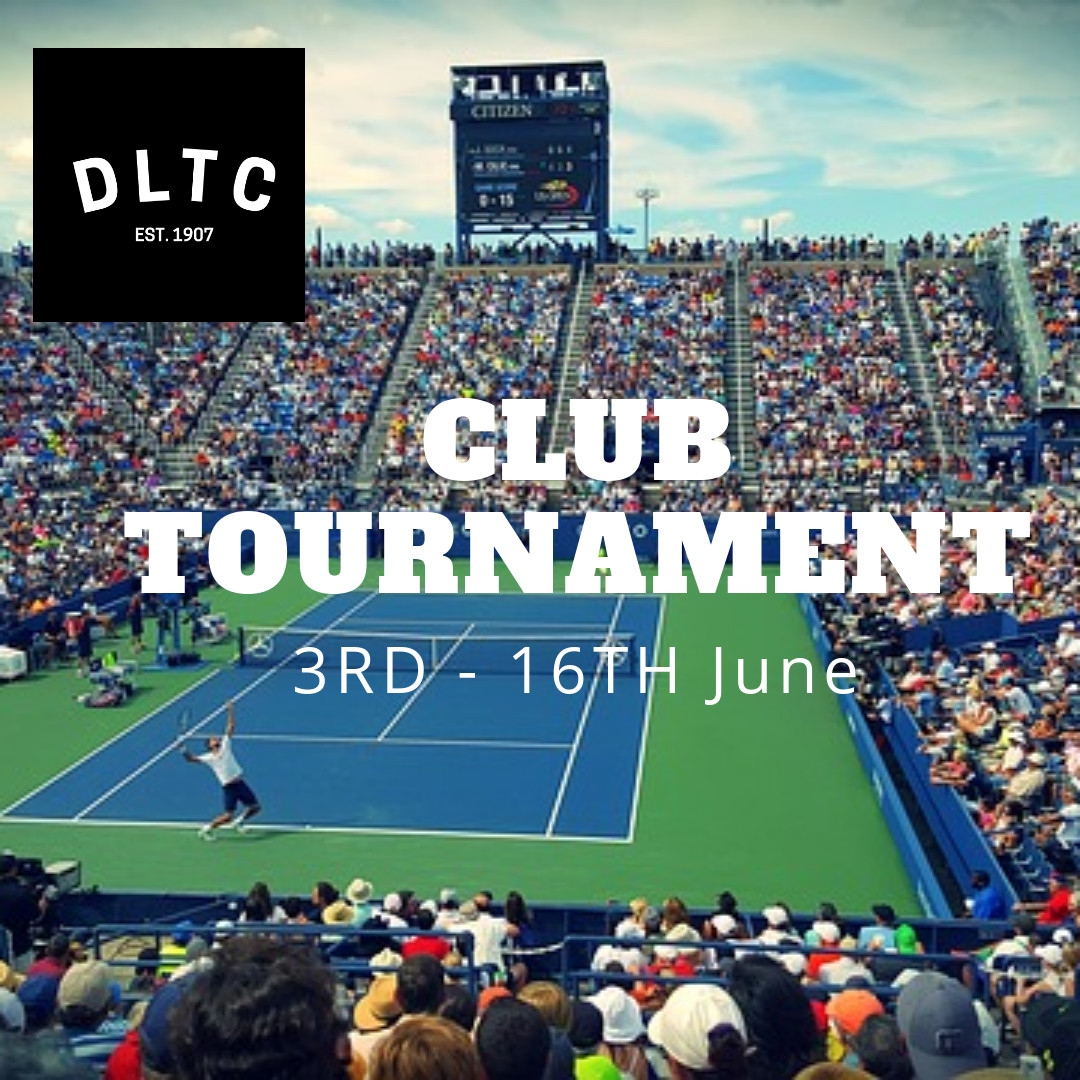 This will be the big tournament of the year at Dulwich LTC.
Get ready for two weeks of good tennis and great fun.
Matches will be played every day from 7pm onwards and weekends from 9am. Time to get ready to show your skills playing singles and to find your partner to play doubles and mixed doubles.
For more information about the tournament or if you would like to get involved as a volunteer please contact Head Coach Sebastien.
CLICK HERE to check all the draws and results.
Good luck for your matches.
---
May Tournaments: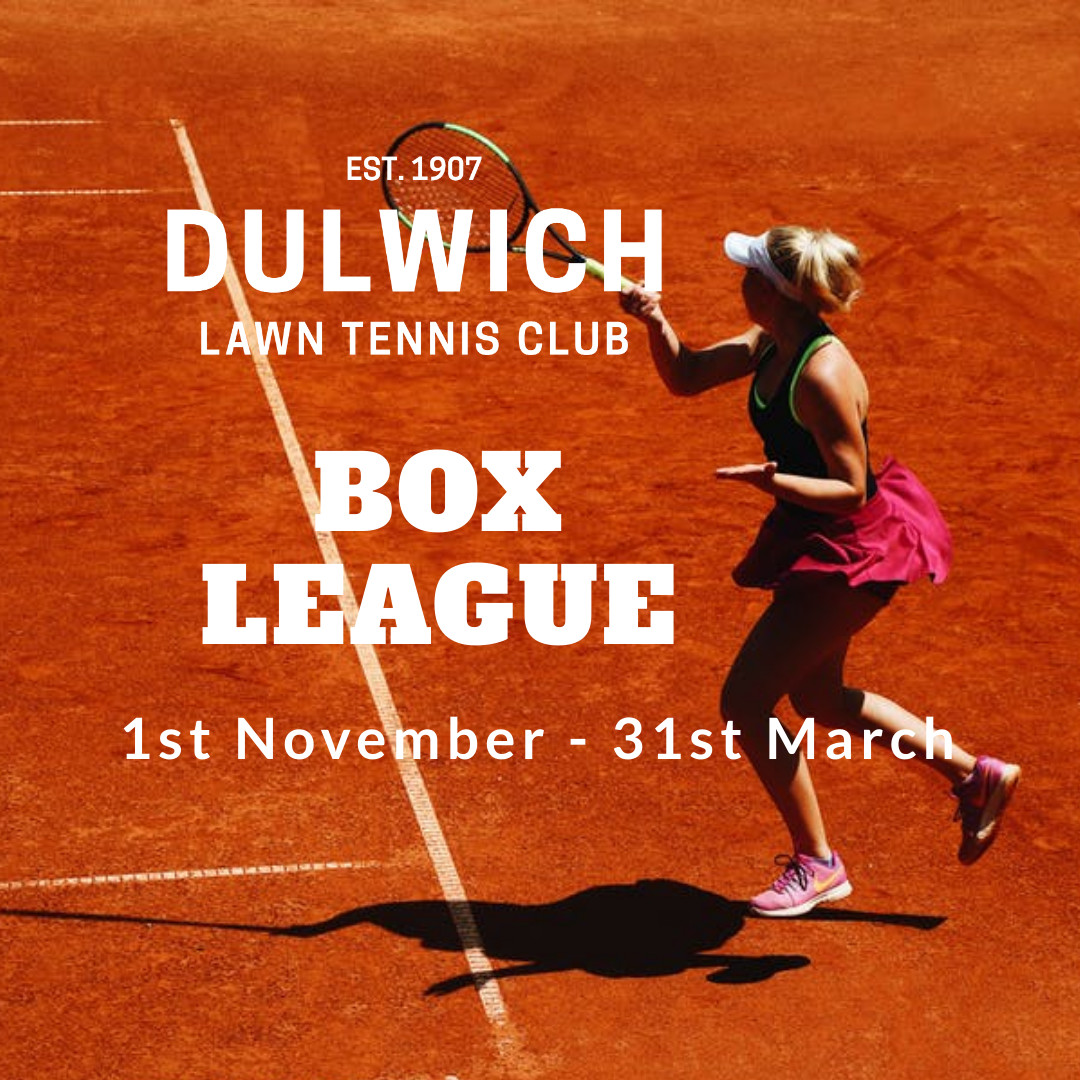 Next box Leagues from the 1st May - 30th September.
Here are the categories;
- Ladies' singles and doubles
- Mens' singles and doubles
- Mixed doubles
The format is one set matches. Groups will contain up to 8 players or 8 teams with the top two going up a division and the bottom two going down a division.
There will be two seasons per year as for the teams.
Contact Head Coach Sebastien to enter this competition.
---
April Tournaments:
12&U Boys Grade 5 County Tournament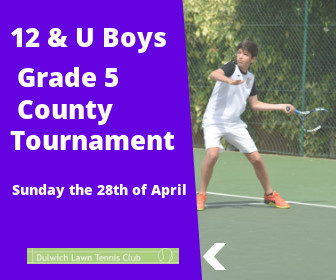 On the 28th of April, DLTC will receive players from all over the County to participate at the 12&U Boy Grade 5 County Tour Tournament.
---
March Tournaments: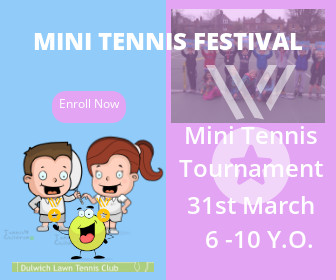 Welcome to our little champions at DLTC!
This tournament is aimed to all kids aged between 6 to 10 years- old. The 8&U and 9&u will start at 12 noon while the 10&U will start at 2PM.
Great fun and matches guaranteed!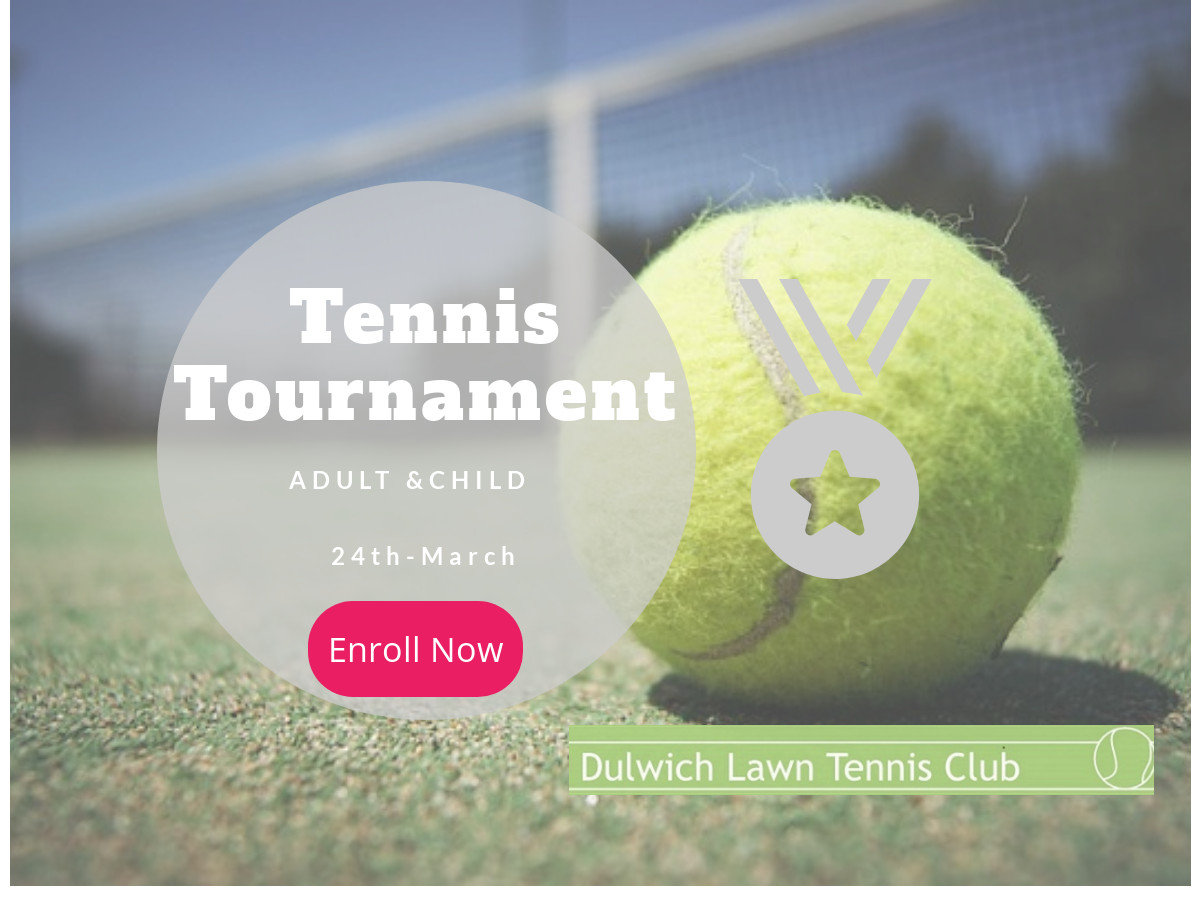 We look forward to our first Adult & Child tournament of the year on Sunday the 24th of March from 9am.
We hope to have great weather on the day so we can enjoy great matches.
Turn up and support your family and friends!
---
CHECK LAST YEAR'S FINAL DAYS OF THE DULWICH CLUB CHAMPIONSHIPS PHOTOS HERE
---
---