Welcome to
Dulwich Lawn Tennis Club Coaching
COVID-19 - Phased Reopening
In light of the latest Government announcement and the guidance issued by the LTA we are currently preparing for the partial reopening of the tennis section with effect from Thursday 14th May. Members of the same household may play singles or doublesIndividuals are permitted to play singles and doubles with people from different household but must remain 2 metres social distancing at all times . One to one and joint coaching will be available from now. If you want to read the full coaches guidance: Click here
Introduction
About the Club
A warm welcome to Dulwich Lawn Tennis Club, at our urban but idyllic setting between Herne Hill & Dulwich.
Enjoy our organised coaching programme running throughout the year.
Tennis Courts : We have 7 all-weather courts (5 are floodlit) plus 4 grass courts in summer.
Competitions and events: Highly competitive team tennis with 17 teams competing in the Surrey, Aegon & Veteran's club leagues. We are one of the top clubs in South London & cater for all standards of player.
A wide range of competitions and events are organised at the club and everyone is welcome to participate.
Tennis coaching: High quality coaching for juniors and adults all levels.
Our Coaching Team: Sebastien Blanchon, our Head Coach leads a team of highly qualified and experienced coaches to deliver an extensive programme to suit all levels and ages.
Become a Member:
CLICK HERE to go to the Dulwich LTC webpage for more information, bookings and else.
CLICK HERE to become a member at Dulwich LTC.
Dulwich Lawn Tennis Club - What's New?
SUMMER CAMPS 2020
Keep active this Summer, have fun and meet new friends!
Our Summer Camps are now ready for booking.
For more information click here
BOX LEAGUE 2020
Come and play your fellow friends and members. This is a great competition to tune your game up and get ready for team matches, club championships or simply for fun. Have fun! For more information please click here
AUTUMN TERM 2020 BOOK NOW TO SECURE YOUR PLACE!
Our Autumn Term is now ready for booking.
We will run our program from Monday the 7th of September to Saturday the 5th of December.
All children who were signed up for the Summer term have been automatically enrolled in our Autumn term.
Please find you class here or contact us if you have any queries.
Note that most classes are at the same time than last term but we have also added a few more to cope with the demand.
We really look forward to teaching your children for the rest of the year.
SPREAD THE WORD
Enjoy our new referral scheme:
Introduce someone new to the club and if they sign up for the summer term, you will enjoy 10% off your own. Introduce three new players and if they sign up, get 20% off.
Simply email Head Coach Sebastien : [email protected], quote the code "Love tennis" and write your name as the person to introduce them.
TENNIS CREDIT AND MAKE UP POLICY
With a heavy heart we are officially informing as per government's latest announcement we are closed until further notice.
In the meantime please stay safe, we hope to be on court again soon.
For information regarding your classes please click here
OTHER SERVICES
We do offer restringing services and have good discounts on racket prices
FOR MORE INFORMATION:
Please contact Head Coach Sebastien Blanchon
Email: [email protected]
Phone: 07861 736375
Dulwich LTC prides itself for being a club that epitomizes the values of FAIR PLAY AND RESPECT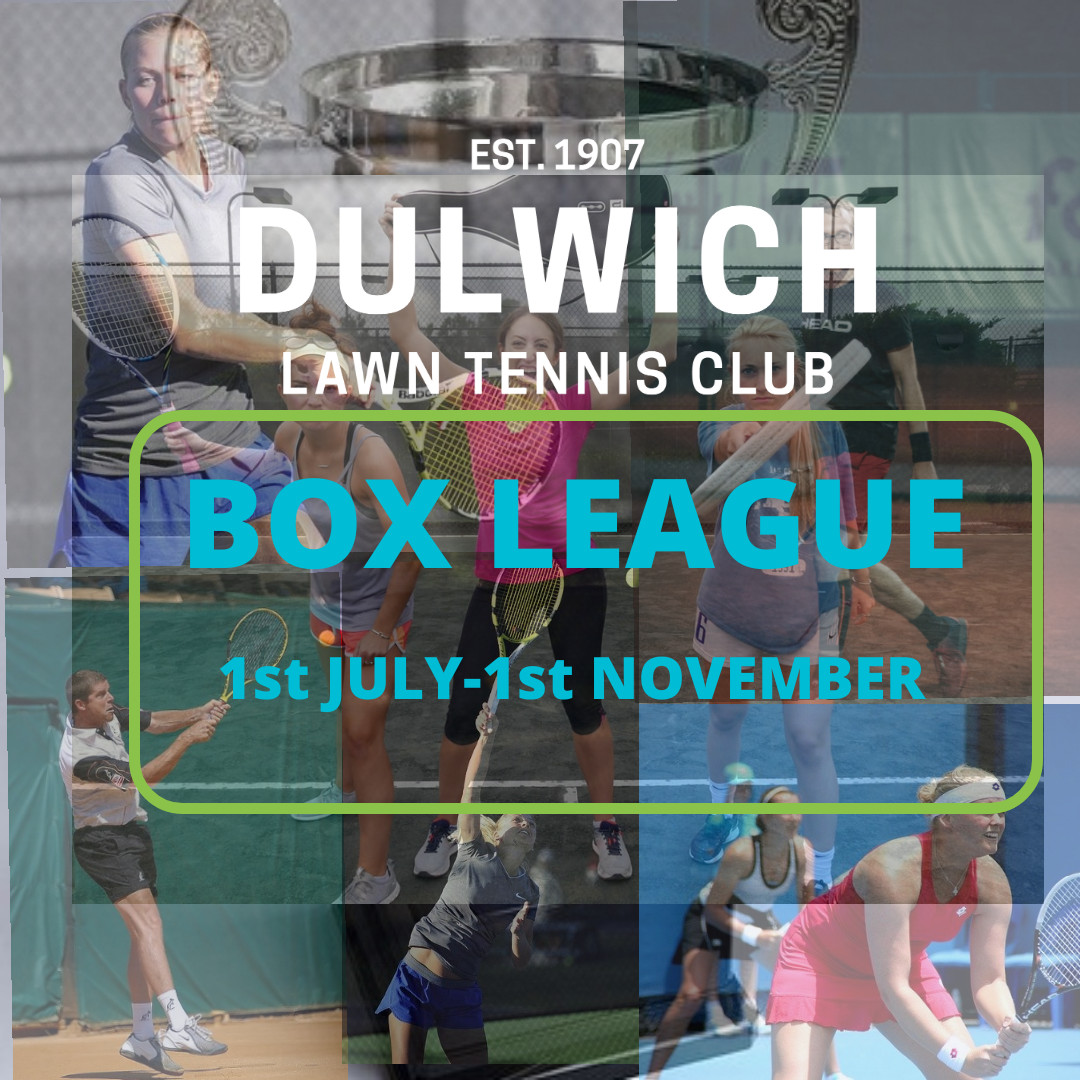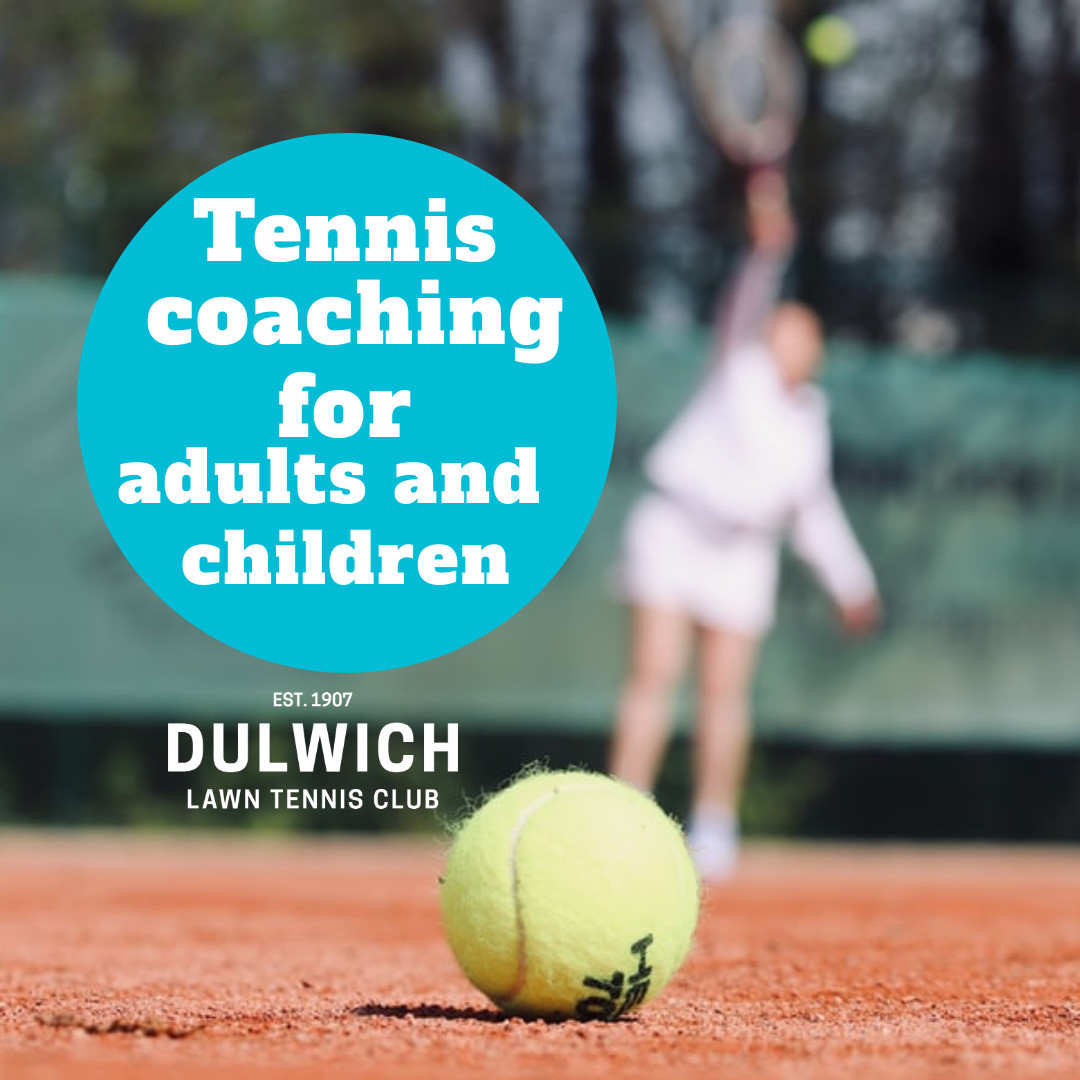 Latest news
Welcome to our great Summer season 2020 DLTC box leagues.
about a month ago
COME AND JOIN 6 WEEKS OF TENNIS , SUN AND FUN!
about a month ago
---
Where we teach
1

Dulwich Lawn Tennis Club

Giant Arches Road, Burbage Road, LONDON, Surrey, SE24 9HP