Club
Shinfield Tennis Re-Opens
Wed, 13 May 2020 00:00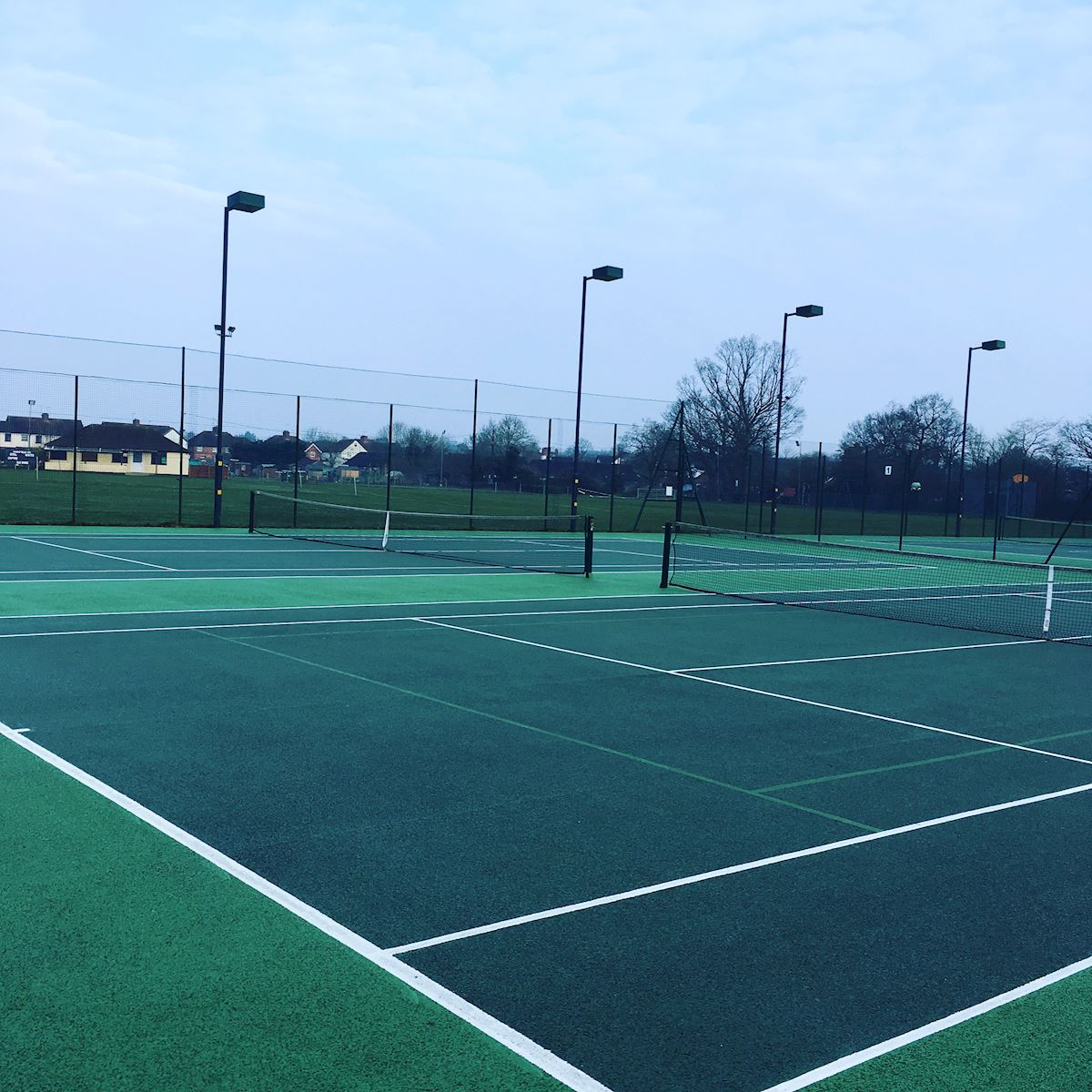 We have taken LTA and Government advice on keeping safe from Covid-19, and have recently reopened our courts to our members the updated rules are as follows:
CLUB FACILITY LIMITATIONS
Along with the Clubhouse, the toilet facilities in the cricket/football pavilion presently remaining closed, members should bring their own hand gel or sanitary wipes with them to clean their hands and accept that "trips to the loo" won't be possible. Make sure you "GO BEFORE LEAVING HOME"!
Nets should be maintained at the appropriate height to avoid players having to adjust them. It you do need to adjust the height of the net please wipe both the winder and the net height measures before and after use with sanitising wipes or >70% alcoholic gel.
The benches have been removed from the courts, until further notice to minimise players touching potential virus transmission points.
Activities are to be limited to no more than two people per court, unless there are four players from the same household wanting to play doubles.
No social activity is to take place, and members must maintain social distancing.
To avoid encounters between people, in car parks and at entrances, members should only enter the courts if they can maintain social distancing.
Players should bring all their own equipment, and club balls will not be available for the moment.
Courts must be booked on line via https://clubspark.lta.org.uk/ShinfieldTennisClub/Booking/ , or via Tony or myself if you are unable to book on line. Please give us at least 24-hours advance warning to arrange things if booking through us by phone, text or WhatsApp.
To ensure all members have the chance to play, Booking "slots" will be limited to a maximum of 90 mins, but play should end 5 minutes before the end of each slot to try to avoid you meeting incoming players in the next slot. This will allow time for players to leave before the next players arrive.
Signage with these guidelines has been posted at all entrances and at the clubhouse to promote safely and hygiene measures
Spectating is strongly discouraged. Even when attendance of a parent/guardian or other non-participant is essential, it must be limited to one per player, with social distancing strictly observed while watching the sessions. Spectators should ideally remain in their car.
Some formats of competition will be able to resume before others, and the LTA advises that singles box leagues/ladders and club knockout singles tournaments can start/restart. Details will follow shortly.
All LTA staged and LTA approved competitions (grade 1 to 6) up to at least Sunday 28th June 2020 have been cancelled. We wait to see if the Berkshire LTA eventually arranges one or more of the leagues after end June, then provide guidelines for the resumption of competitive (inter club) tennis activity.
PLAYER RESPONSIBILITIES
Before leaving home & after you return home wash your hands with soap and water for at least 20 seconds or use an alcohol gel if washing hands is not possible.
BOOKING – Make sure to book at least 24 hours in advance via the on-line booking system a https://clubspark.lta.org.uk/ShinfieldTennisClub/Booking/.
At this time, All juniors wishing to play must do so with an adult member of their family and must vacate the courts before 5.30pm, to ensure there is adequate time for working adults to play in the evenings.
SANITATION - Take hand sanitizer/sanitizing wipes with you to the courts.
Clean all commonly touched surfaces (i.e. padlocks, gates, door handles, handrails etc) ideally wearing disposable gloves, on arrival and departure.
Allow others to leave before you enter a court - if you need to wait then do so away from the courts and clear of the gates, not outside the clubhouse.
Ensure you leave the court before the end of your allotted time so that it is empty for the next group of players due on that court.
Take all your own equipment (do not share equipment such as rackets, grips, hats, balls and towels). Bring and serve with your own tennis balls that are clearly marked (e.g. with your initials). Don't pick up your opponent's balls or those from another court.
Clean and wipe down your equipment, including racquets and water bottles before and after use.
Bring a full water bottle, and do not share food or drink with others.
Only take the minimum amount of equipment with you that you need to play, ensure you take all your belongings home with you at the end of the session, and do not leave anything on court.
TRAVEL - Avoid using public transport to get to the club, and arrive as near as possible to when you need to be there.
Arrive changed and ready to play.
Do not congregate after playing. No extra-curricular or social activity should take place before or after play.
COURT ETTIQUITTE - A maximum of 2 people per court are permitted where players are from different households.
Where a group of four players are all from the same household, they can play doubles.
Stay at least two metres away from other players at all times, including during play, when taking breaks and before and after play.
Do not make physical contact with other players (such as shaking hands or high fives).
Stay on your side of the court and change ends at opposite ends of the net.
Avoid chasing the ball down to another court if other players are using it.
We recommend where possible you serve with your own clearly marked tennis balls. Avoid using your hands to pick up tennis balls that aren't yours - use your racquet or foot to hit/kick them to your opponent or return them to another court
If you need to sneeze or cough, do so into a tissue or your upper sleeve. Avoid touching your face at all times.
If you feel unwell, especially with Covid 19 symptoms, PLEASE DON'T COME TO THE CLUB, self-isolate and get tested. Return to play only after you have been diagnosed as being Covid 19 free.