Club
Wokingham Schools Year 3/4 - 2019 Mini Tennis Qualifier
Thu, 16 May 2019 00:00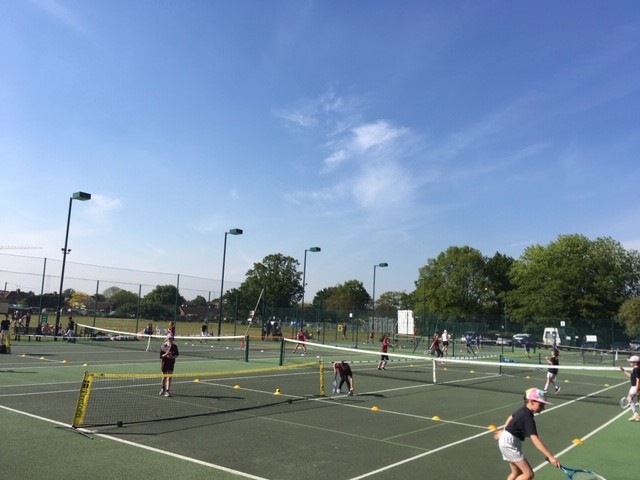 The Wokingham Schools Year 3/4 tennis competition commenced this week, with the initial qualifying rounds being held at Shinfield Tennis Club. The winner of which will go through the the finals in June. 7 Schools entered, where 8 players from each school played a number of timed matches.
Whilst very competitive, all matches were played in a good spirit, with all players congratulating each other after each round. Following the round robin matches, the semi-finals were played between St Paul's v All Saints and South Lake v St Mary's Shinfield B. There was some outstanding play in these semifinals, especially from St Paul's and South Lake whose strength in depth ultimately lead to the teams facing each other in the final.
The final was a close encounter and the outcome dependant on the last 2 games, which in the end were won by South Lake. Well done to all 56 players who took part, especially those for which this was their first ever competitive tennis match and Congratulations to South Lake for getting through to the finals which take place in a couple of weeks time.