Competition
We have a Winner in our First Tournament of 2022
Tue, 03 May 2022 00:00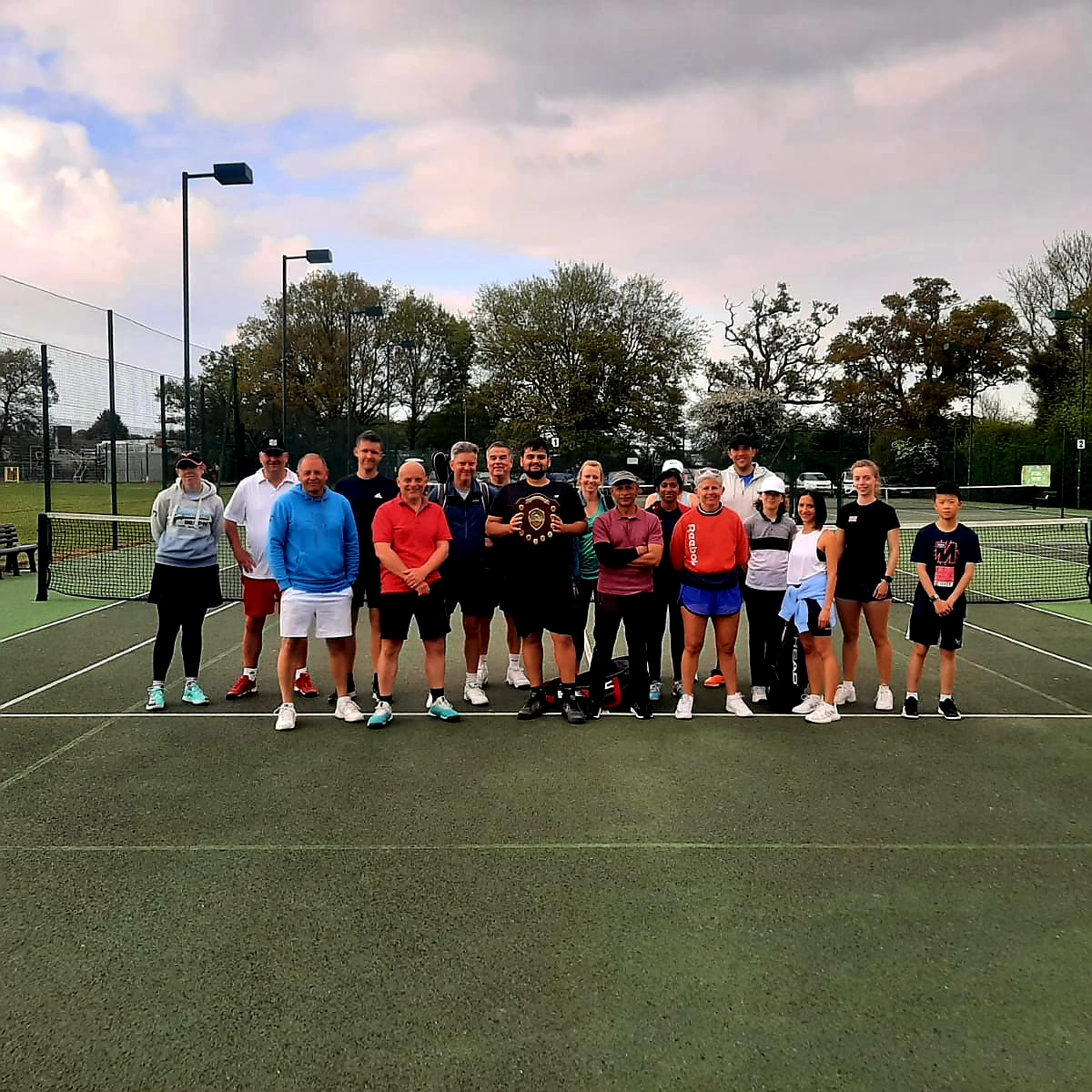 Our first tournament of 2022, the Early Bird, was held on Bank Holiday Monday, 2nd May. 19 members participated, including 3 of our promising juniors and 2 members who recently joined the Club. Everyone had the opportunity to play 30 games over 3 hours, so a good work out for all.
CONGRATULATIONS to our Tournament Champion, Ali (centre of photo). This was the first tournament he's played in, so it was a double whammy for him.
And a huge THANK YOU to Tony who organised the day's play.
Well done and thanks to everyone who joined in. It was a fabulous afternoon.
Our next Tournament, The Win Miles Trophy, will take place in the afternoon on 22nd May. We hope to see you there.