Presidents Welcome 2021-22
Mon, 01 Mar 2021 00:00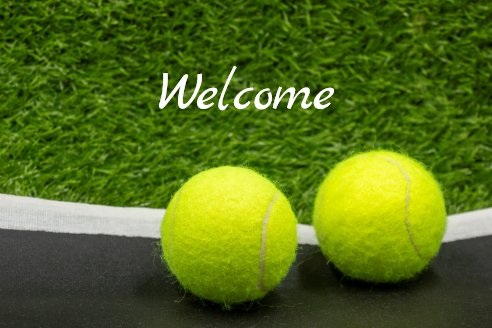 PRESIDENTS WELCOME 2021
Dear Member,
The 2021-22 season is fast approaching with fees due on 1st April and I am hopeful that we will see a return to a full range of competitive and social tennis for all ages and abilities.
Indeed, we have already updated our calendar of events on the club website in the hope that restrictions will be lifted in time for at least some if not all of them to take place. Please look and put the dates in your calendar and keep an eye open for updates.
League Tennis
We have entered 3 gents and 3 ladies doubles teams to the Ayrshire League this year which we hope might get started in May.
If you are keen to play in the league, please get in touch via [email protected]
Bye-Law changes
You will be aware that there have been some changes to our bye-laws, and I would ask that you look at these and note in particular
The requirement to wear shoe tags
The need to notify the club secretary by e-mail of any guest signings;
The Bye Laws can be found https://clubspark.lta.org.uk/troonltc/TheClub/ClubRules
Clubspark Data
Along with most clubs we are now using Clubspark as our communications and membership management platform.
To ensure we can keep you informed with all club activity please make sure that you have updated your Clubspark account with your contact details.
Court Maintenance
Following the re-surfacing of the front 3 courts over the winter we now have fabulous playing surfaces on all 6 courts. It is however important that we maintain them.
We will be introducing an annual deep clean maintenance contract, but we also need the courts to be brushed on a regular basis.
There are brushes on the front and back courts and we would ask that members take time to brush courts when finished playing and where conditions are dry enough -further guidance will be signposted in the club.
Linda Crawford
Club President, Troon LTC