Welcome to
Wickham Community Tennis Club
Courts are Open to All !
Members and non-members just need to book a court through the website with non-members paying the Pay & Play rates.
Our highly experienced Coaches are available for private lessons and we also have coach led groups for Experienced players, Juniors and Adult Improvers who would like to gain confidence in a supportive and fun environment.
COVID RESTRICTIONS
LTA Guidelines :
Local Guidelines:
1. If you have any symptoms or feel at all unwell, then then you must stay at home and do not visit the courts. If you have been identified as having an increased risk linked to COVID, please consider what is best for you.
2. Junior players (<16) should be supervised by a responsible adult from the same household when using the courts.
3. Courts should be booked on-line, and in advance (free to members). Pay and play is available to non-members bookable on this website.
4. Everyone likes space! Please try to social distance away from people you do not know on and off the court.
5. Avoid touching your face including your eyes at all times.
6. Players waiting to play must wait outside the courts, please allow exiting players to leave safely.
7. On arrival feel free to use the hand sanitiser must
8. When leaving ensure the gate is padlocked
9. Please take all of your litter home.
10. The toilet area is open during organised group coaching sessions, social tennis, competive league matches and available for use and hand washing.
11. Social tennis over 18's only - Club mix in on Wednesdays 6pm till 7.30pm and Fridays 9am till 10.30am. Bring own balls.
Our risk assessment for restricted play during Covid-19 can be found here (updated 18th May 2021)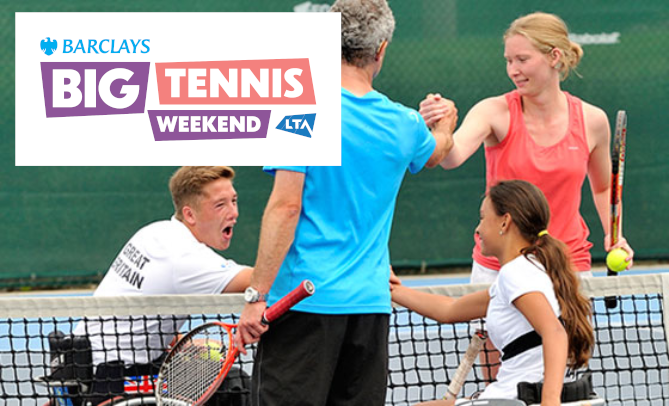 We're hosting an LTA Big Tennis Weekends event!
Try tennis for free this summer at an LTA Big Tennis Weekends event! Rackets and balls will be provided, so whether you've never picked up a racket before or you're a seasoned regular – there is fun to be had.
Latest news
Adult coaching Thursday night
4 months ago
WCTC are pleased to announce that Premier Tennis are taking over Coaching at the club. Please see details of the exciting new coaching programme at :...
5 months ago
---