Welcome to
Writhlington Tennis Centre & Club
Introduction
We are the newest tennis club in the Radstock area, hosted on the indoor courts at Writhlington Tennis Centre. We currently welcome all players aged 14 and over to come and join us for a range of both social and competitive tennis.
Our members have access to the four superb indoor courts for club activities all year round - come rain or shine! In the Summer months there are also four additional outdoor courts available for our comprehensive range of club activities with all facilities fully accessible.
LATEST NEWS:
COVID - 19
Update as of 13th May 2020
We are keen as a club to start tennis activites again at Writhlington Tennis Centre, as per the government guidelines, tennis is one of the sports that have been 'allowed' to re start under strict controls.
Currently we are actively working with Dragonfly Leisure on re opening the outside courts at the centre, as you can appreciate our club is not a typical tennis club and our court access is governed by the centre, we cannot assume we can immediately resume tennis activities until procedures are in place.
WIMBLEDON 2020 is cancelled due to Covid-19, the club ballot will not be run, but please ensure you 'opt in' in the Autumn ready for Wimbledon 2021. BTM members will get a reminder email from the LTA.
Keep well, keep healthy and keep in touch.
If you have any queries please contact a member of the committee, all details are in Contact Us.
PREVIOUS EVENTS:
Sunday July 21st Friendly Club Tournament followed by Lunch at Christine's house @ Faulkland
A good turnout for the tournament using all 4 courts outdoors on a sunny Sunday just dodging a shower. Each match played as a Championship tie break with continuous play. A tally of points at the end lead to the 2 highest scorers as the winners. Well done to Sam Perryman and Rachel Gibbs.
Lunch was a joint effort as members brought the lovely salads to go with burgers, sausages and quiche. 25 attended and gathered under the cherry tree in the garden for a friendly get together.
Sunday 12 May 2019 OPEN MORNING
Our Sunday Club Session was advertised as an Open Morning. We had several players turn up to try our indoor and outdoor courts. Thank you to members who joined in too.
New memebrs: Please feel free to come along for a taster session on any club session Sunday 10-12 and Tuesdays 8-10pm. (check website diary for any changes)
Sunday Tournament April 7th 3-6pm. Open to ALL Members. American Doubles Format.
A fantastic turnout of 25 members for a 'Clothes Peg' Format of doubles with competitive tennis in a friendly atmosphere allowing chance to socialise as your turn came to stand out and enjoy tea and flapjack or biscuits. Everyone played 5 matches with different partners using a short set format (first to 4 games) with the 4 highest scorers playing a short final match as a championship tie break.
Congratulations to Janie Bullus and Margie Christison who won 10-7 in a close fought final against Ray Clarke and Tina Lindley. The winner received a tube of tennis balls each for their efforts.
Follow us on Twitter Instagram and Facebook for photos of the occasion and more.
Quiz Night with Supper March 20th 7-10pm- open to members and families
This was the first time an event was organised outside the tennis courts. The first to help celebrate 10 years of the Indoor Facility. Christine (current chair) organised this with the help of some members on the night. Jeff (Christine's husband) was our quiz master. A hot supper was served beforehand and a bar available, with cake, cheese and fruit served at half time. 8 teams of 4 entered and the winners (Baldwin family) took home a bottle. Great Fun was had by all.
Club Activities
Click on the tab above for more details. And rememeber the 'Calendar' section.
See our 'News' section for past and upcoming events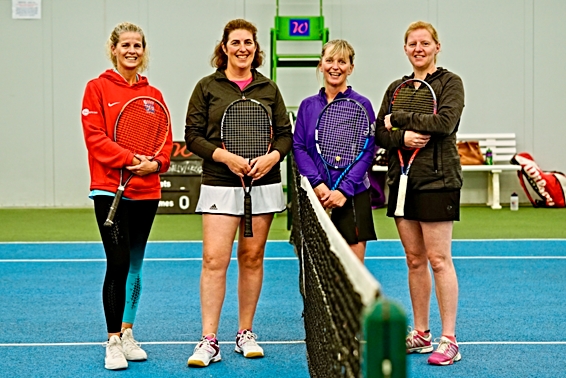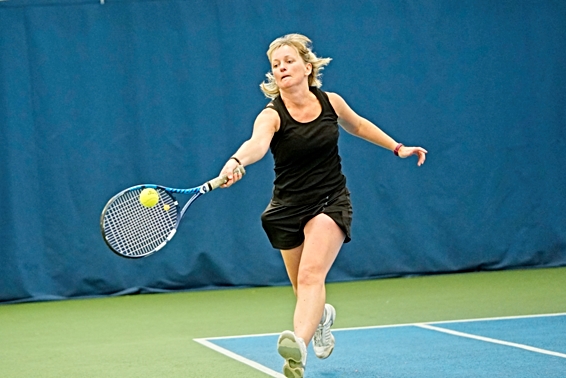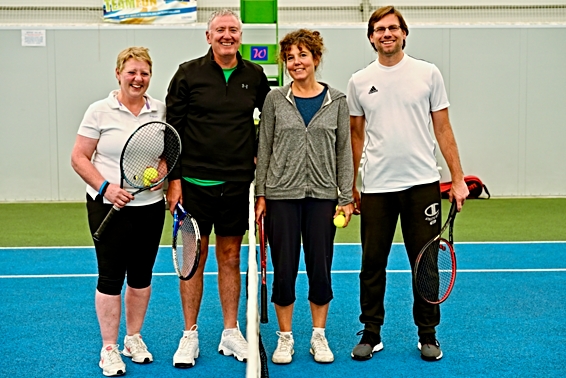 ---
Memberships
We offer a range of memberships that are available to players aged 14 and over. Our membership prices reflect that fact that members do not have access to courts outside club activities without an additional Leisure Centre membership. However we think that the range of club activities available to our members represent great value for money.
How to find us
Writhlington Sports Centre Knobsbury Lane Writhlington BATH Avon BA3 3NQ
Writhlington Tennis Centre & Club
Writhlington Sports Centre
Knobsbury Lane
Writhlington
BATH
Avon
BA3 3NQ

Get directions