Club visit to Hucks Nets
Thu, 26 Aug 2021 00:00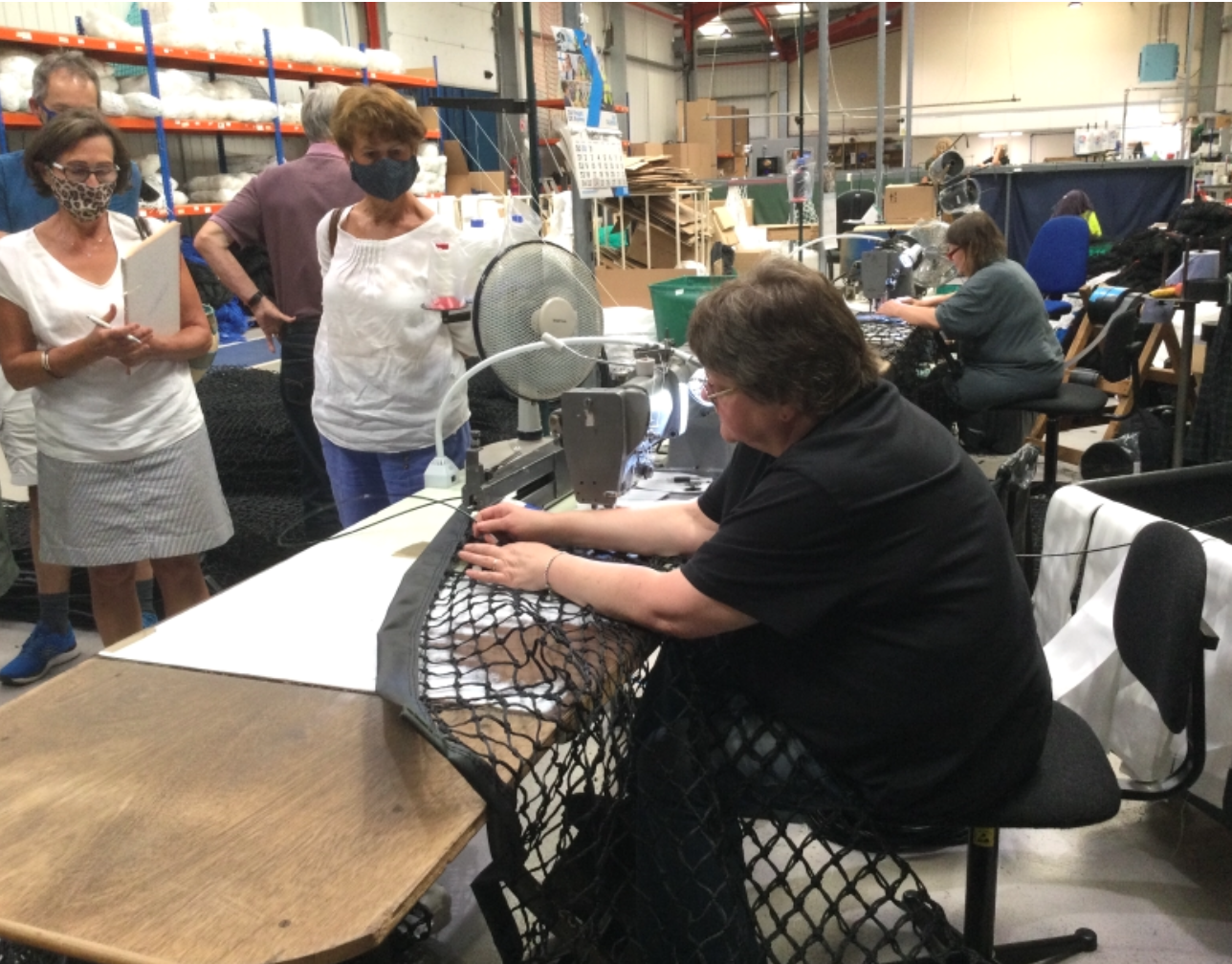 Members of Bridport Tennis club recently enjoyed a tour of the Huck Nets factory prior to a month of club tournaments which have been sponsored by the net manufacturer. The town of Bridport is world famous for its history of rope and net making dating back to the 13th century with its street layout and many of the town's street names bearing testament to this tradition, and it is a tradition that continues to be important to the town today. Huck Nets employs around 60 people in its Bridport factory where sports nets of national importance are produced, along with nets for gardening, haulage and construction usage.
The tour was led by Huck director Jon Legg-Bagg and included a demonstration of Edwards tennis nets being made by member of staff Ruth Lewis who is also responsible for producing the Wimbledon tennis nets each year, a net that is unique to Wimbledon in having a smaller mesh than traditional tennis nets following an incident in which a ball was deemed to have passed through the net during a match - well, we all know that feeling!
Tennis club members also learned that Huck supply the wooden umpires chairs and posts for Wimbledon and also, closer to home, worked with Bridport Town Council and Colfox School to design and build the outstanding West Bay Rope and Shipwreck play area.
Bridport tennis club tournaments run throughout September and the club courts can be booked by members of the public through Bridport Tourist Information Office. The club welcomes all new members and anybody interested in joining can do so by visiting the club's website. Meanwhile Huck Nets continue to be a truly innovative and international company which still actively supports its local community whenever it can. Caption Caption Captio