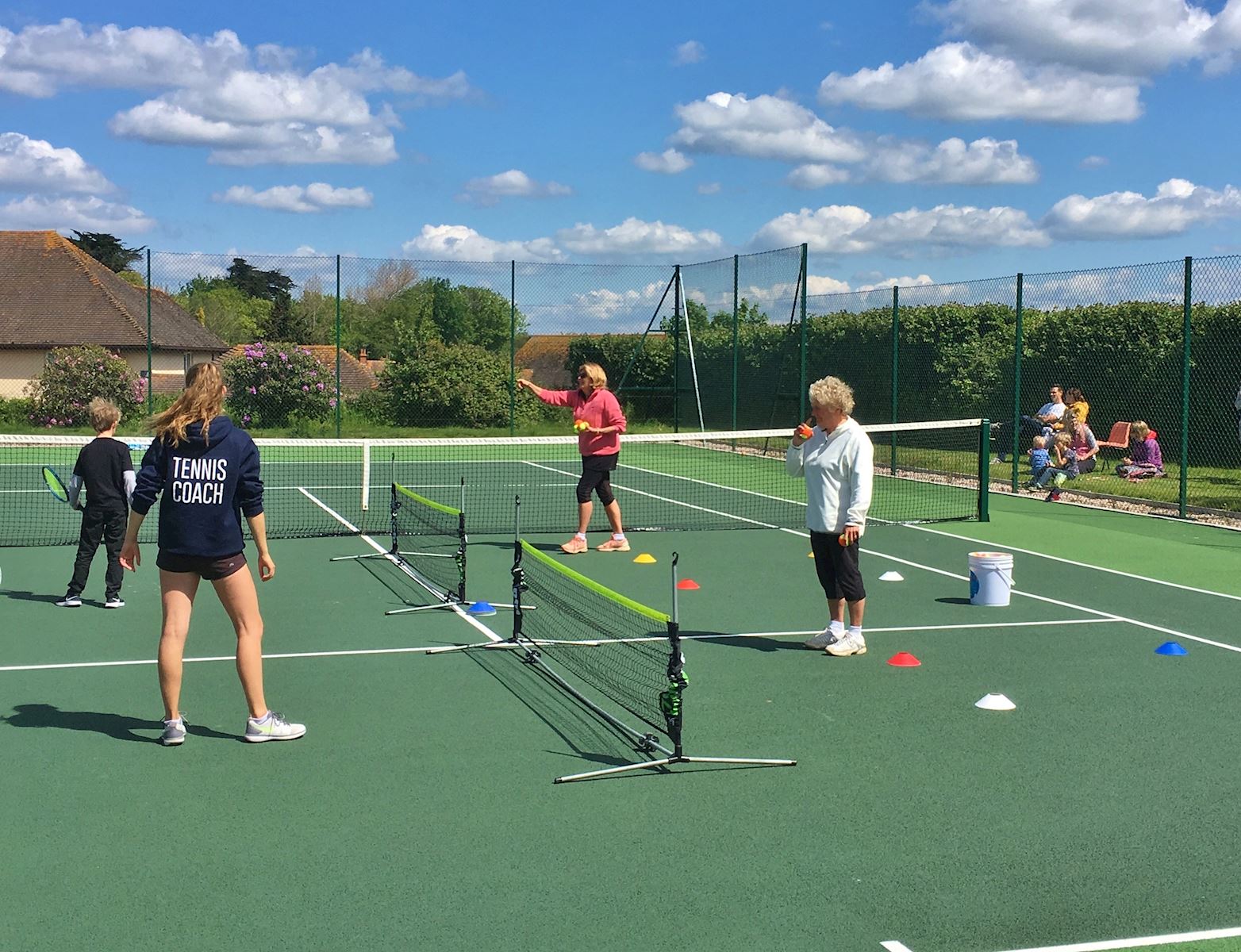 Coaching is offered throughout the year by our LTA qualified coaches.
Regular Junior coaching is available every Saturday from 11.30am - 1.30pm. You'll need to wear suitable shoes; rackets and balls are provided by the Club. The cost is £5 per session. There's no need to book, just come along and join in the fun.
Our junior coach is Josie Culliford. For more information, just contact Lorna Hitt (junior secretary) on 01395 444116. Private lessons are available by individual arrangement.
Adult lessons are available by individual arrangment with our senior coach, Simon Teed - 07791 738368.