Club
Easter HAF Programme
Sat, 26 Mar 2022 00:00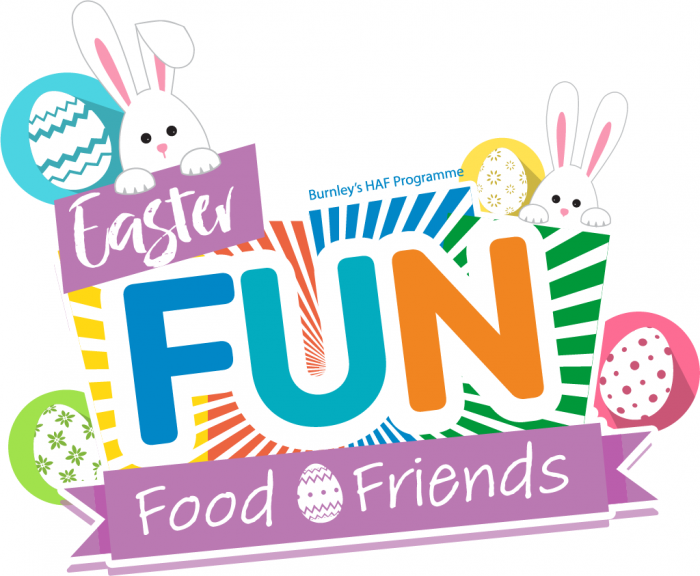 Easter 2022 Holiday Activities and Food (HAF) Programme The HAF programme offers holiday scheme places for free to school aged children receiving income-related free school meals.
School holiday activities to keep your kids healthy and active
If your child is aged 5 to 16 and gets benefits-related free school meals, you may be able to access free activities through fun, food and friends, Burnley's Holiday activities and food programme.
The programme is a great opportunity for children and young people to get out and about and get active.
EASTER HAF HOLIDAY ACTIVITIES at BURNLEY TENNIS CLUB
Ages 5 to 10 & 11-16
What is it?
Offering a wide variety of sports both indoor and outdoor as well as other Easter themed activities including things such as cooking, horticulture, crafting, wellbeing sure to keep your children not only entertained but also learning lots as well. Every day the children will have brand new experiences, learn new skills, make lots of new friends and of course have lots and lots of fun. Our Sessions will cover 8 different sports but don't worry all the kids will do lots of other activities none sports related.
The perfect way for your children to enjoy the outdoors, have fun, stay fit, be safe, make new friends and learn during the school holiday
Action packed, indoor and outdoor with the goal to build confidence and self-esteem, improve social skills, life skills, co-ordination and fitness levels.
Delivered by Qualified Coaches, PE Teachers and Skilled Wellbeing Workers
Food and drinks will be provided each day with a range of hot options
When? Tue 5th to Fri 8th April
Time? 9am - 1pm every day
Where? Burnley Tennis Club 30 Lower Ridge Close, Burnley, BB10 4BW
(Close to Burnley Fire Station and easy to get to)
How to book? Text/Call 07825 771762 to register your child then we will Text/Email you a link to complete the booking form
Complete the link below
https://creatorapp.zohopublic.eu/mhartleysmith/haf-burnley-booking/form-perma/BURNLEY_TENNIS_CLUB/mT3PqMzBCvF2Pszxzb6FBmG5pmRCObBGgZyth91UhAYv6KEeqyyRHrAJT4N0BV6UZ0h49RETAx1rY4CeheUOWhuUrXNd025UJd5d