Upcoming Events in 2022!
Wooden rackets day, social BBQ and the club championships. See poster below for all the info...
DTC Committee
Dunbar Tennis Centre
Upcoming Events...
Wooden Rackets Day!
From 2pm on 24 July 2022. See the 'Play Tennis' page for details.
BBQ Night
From 6pm on 12 August 2022 - See the 'Play Tennis' page for details.
Club Championships
Finals on 10 September 2022. To enter see the 'Play Tennis' page.
Where are we?
Dunbar Community Tennis Centre is at Winterfield Park, Dunbar, a five-minute walk west of the High Street and swimming pool.
To play tennis everyone members and the general public MUST BOOK A COURT prior to play, this is easy to do via this webite see the Book a Court button at the top.
About our club
Courts:
We have six all-weather hard courts, suitable for play all year round. Three courts are for public use and are available for play at any time.
Prices:
Hire of the public courts (by the hour) is £10.00.
Please register with clubspark and you can book/pay for your court - see Book a Court button above.
Please ensure you are wearing the correct footwear i.e. court shoes - incorrect footwear damages the court surface.
Membership 2022/23 Season:
Membership is £80 a year for adults, £40 for students and concessions, £30 for juniors. and £20 for Mini Family £190.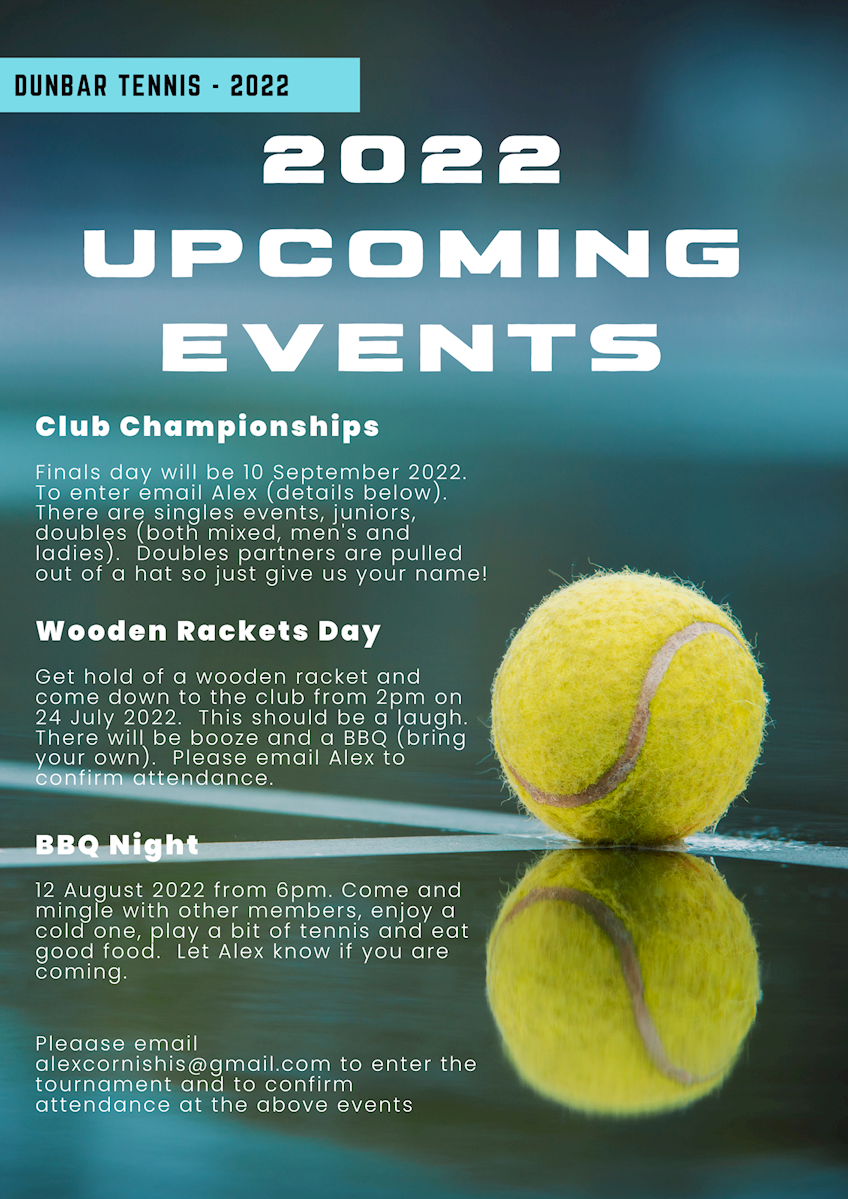 ---
Membership - Join now!
Membership runs for 12 months from the start of the season.
The 2022/23 season starts on April 1st, 2021.