Club
Successful summer season
Mon, 30 Sep 2019 00:00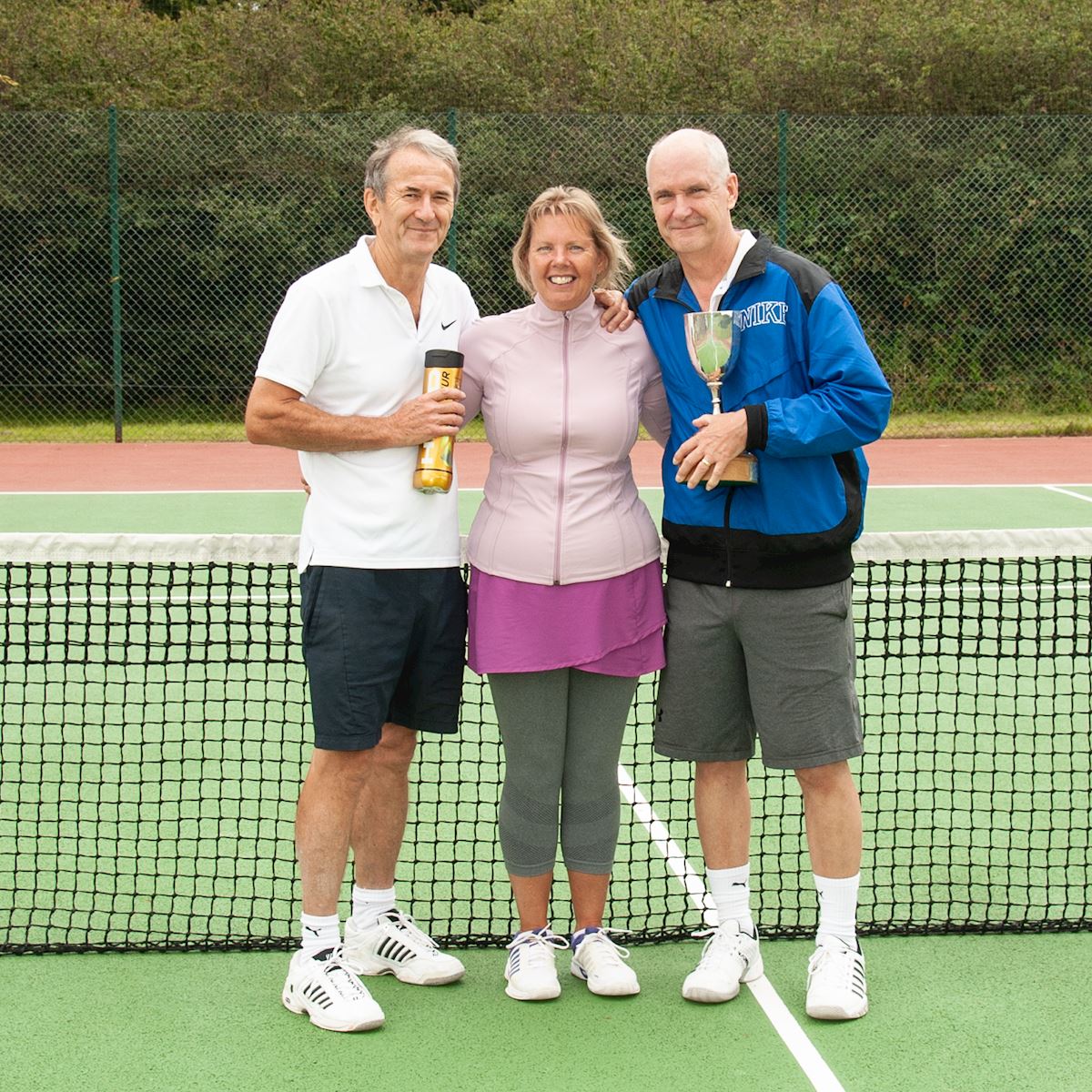 Our club has had one of the most successful summer seasons in recent history – particularly the ladies first team, Horam League first team and the juniors.
The ladies first team finished second in division 8E of the Sussex League, gaining promotion to division 7E next summer. The Horam League first team finished second in division two, missing out on promotion to division one by just one point.
The junior section of the club has had a hectic season, when Head Coach Greg Watson was named as Sussex U9 team coach and will train the best in the county on a monthly basis.
A total of 30 children aged between 6-15 years competed in the Team Challenge events at various clubs throughout East Sussex, and many also took part in the Sussex Team Tennis leagues, with some amazing results and some excellent performances. The U9s defeated Maresfield and Meads, the U10s beat Storrington, and the U12s recorded victories over Horam and Maresfield.
Several juniors also competed on an individual basis in tournaments around the South East of England - nine played at the end-of-season County Championships, and three represented Sussex. In the County Champs, Amelia D, a member of the ladies first team and the top-ranked U14 in the county (and number three at U16), achieved the runners-up spot in the U14 girls' singles, made the semi-finals of the U18 girls' singles and won the U14 girls' doubles title. Ruby W achieved the runners-up spot in the U9 girls' singles and won the U9 girls' doubles title. Ewan G achieved fifth place in the U9 orange ball singles, and was the runner-up in the U9 doubles, whilst Rory B achieved fifth place in the U8 red ball singles. Theo H, Tom Z, Lucy G, Islay B and Torin B also took part. Amelia, Ewan and Ruby played for Sussex in the U14 girls' team, and U9 teams respectively, when Ewan and Ruby also paired up in the mixed doubles, winning three out of their four matches.
The recent club finals weekend was blessed with ideal tennis weather, and in one of the longest matches between two members of the older generation, Club Captain David Tomsett outlasted Club Chairman Roy Broad to win the men's singles title. Other highlights included the ladies doubles final which pitted first team captain, Gill Luis-Ravelo and second team captain,, Jo Chopping against Sarah Keegan and Teresa Hamilton, a match that lasted 2.5 hours before Gill and Jo secured a hard-earned victory 7-5, 5-7, 6-1. Gill also teamed up with Horam League second team captain Simon Hollingdale to take the mixed doubles title over Leesha Daniells and James Spurgeon. Simon and James took the men's doubles title over singles finalist Roy and his partner Eric Hunter. The Laker Plate, for first round losers in the mixed doubles, went to Alex Twiddy and Alistair Guest, who defeated Jo and Steve Morris.