Have you broken a string?
Have your strings lost tension?
Do you need a new grip?
Strings lose tension and go 'dead' over time, even if not being used. This can lead to a lack of ball control.
As a general rule - even if your strings don't break - you should re-string each year as often as you play each week. So, if you play twice per week, you should re-string your racquet twice per year.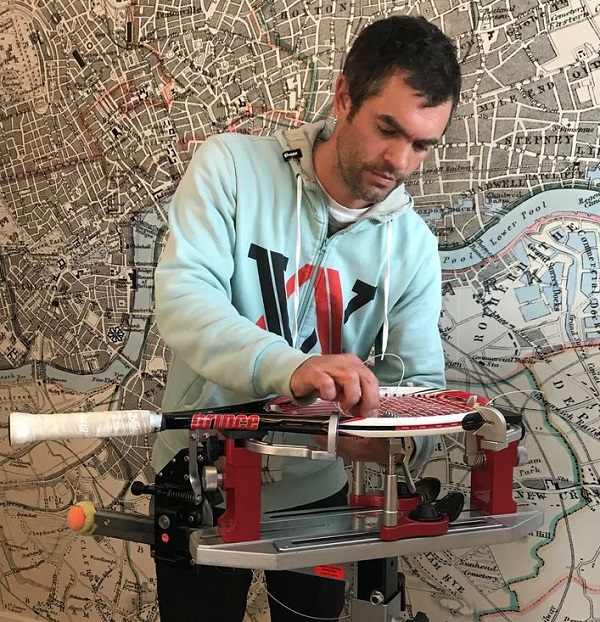 Ben is a UKRSA qualified racquet stringer with years of experience and and is very happy to help!
A quick and professional service.
A wide variety of string types in stock to provide the right set up for every playing style.
Prices from only £20 per re-string, or £15 if you supply the string.
Please get in touch here to discuss.