Club
In memory - John Fairlie
Mon, 06 May 2019 00:00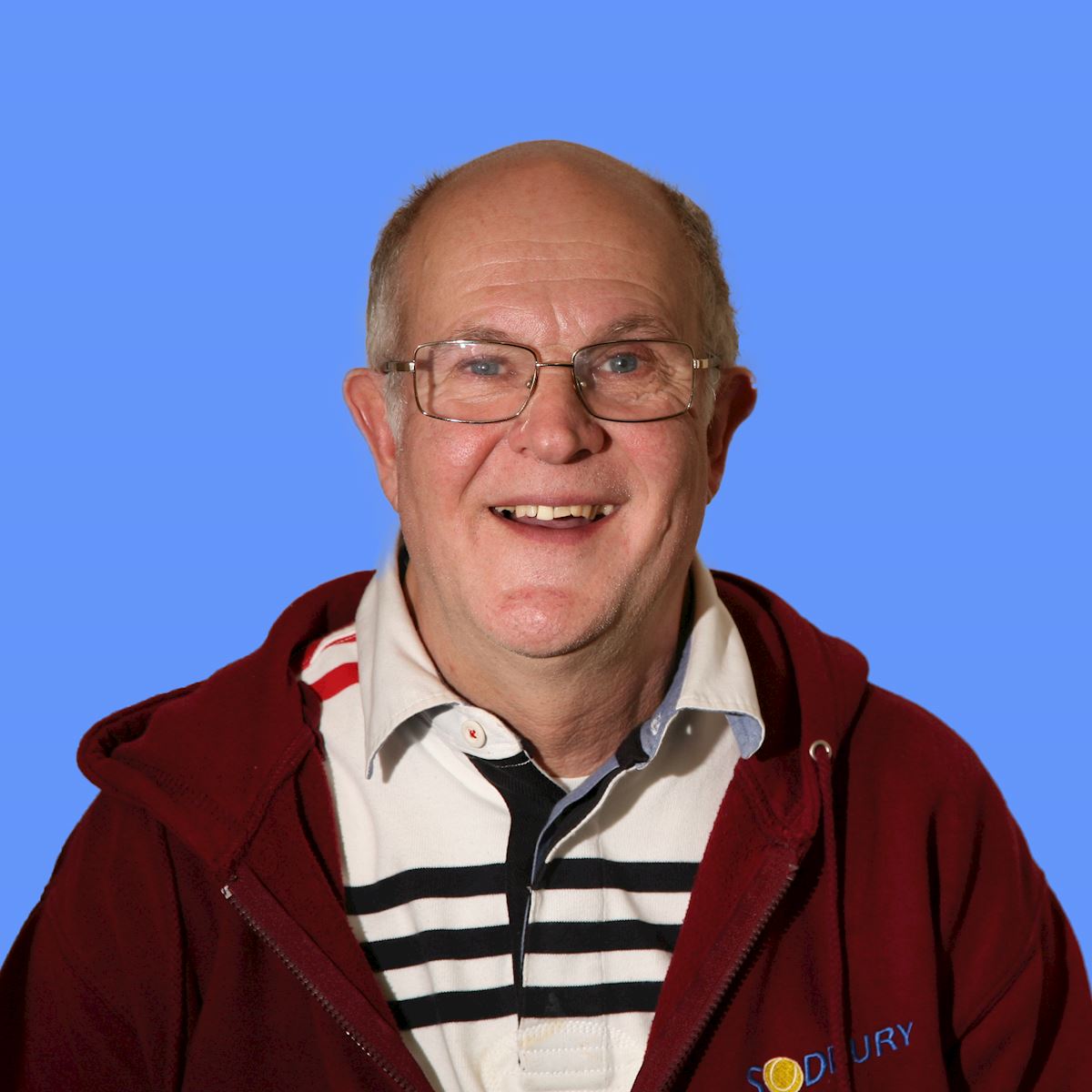 I write in reflection of a former tennis club member. I refer to Mr John Fairlie (deceased). Kathy Ryan, and John's children with their partners, chose to celebrate his life at a ceremony at Westerleigh Crematorium on 25th April. It was well attended by John's family and friends, and many members of Sodbury Tennis Club.
But having retired from the military, and John having worked for many years for the MOD, there is a bit of 'let us remember him' in my conscience. I gathered many photographs for the Club Open day on 28th April, and low and behold, John was present in a lot of them. He was seldom to the fore, because his presence was most often in support. John Fairlie supported our tennis club with great aplomb. He was a tremendous treasurer, for years, and did so much to control the Club's expenditure. In that role, he developed spreadsheets and systems. He knew how much electricity we used - even by tennis court. He knew how much mains water we consumed, he knew how much the bills would be even before they were presented. He knew how much others spent, and how much the income and costs and expenses would be, from members and coaches and maintenance bills, alike. I recall, early in my time at the club, John being disabused for doing weeding when others could see him from their playing position. He would take wet sand home and dry it for use on the courts, and discarded balls to clean before recycling them. He would tidy things up, he would get rid of rubbish, and he would generally be extremely productive as a non-playing member, whilst in attendance with Kathy, our Coaching Coordinator. So he did ever so much, and was seldom thanked enough for it. He was one of life's industrious individuals, so often in support, but never in the limelight.
Let us remind ourselves that Sodbury Tennis Club is a members' club. It only survives and thrives on the good efforts of individuals like John. He had no particular reason to give just so much to Sodbury Tennis Club; but he did, and we are grateful beneficiaries. Having been diagnosed with a brain tumour, and given a limited life expectancy, I would walk and talk with John. He reflected with pride on his time and efforts to sustain our club. He had aspirations that his spreadsheets and systems and fine-example might assist others in the future. For one, I would love to carry on in his footsteps - trying to save energy, keep the club assets in a good state of repair, and support in admiration those committee members who do so much more. John served on the committee and he worked tirelessly in the background. So next time you contribute to the good of the Club, please do so in good heart and think of John Fairlie - for his was an example for any of us to follow.
Paul Hutchinson