Club
Return to Tennis after Lockdown - 29th March 2021
Tue, 16 Mar 2021 00:00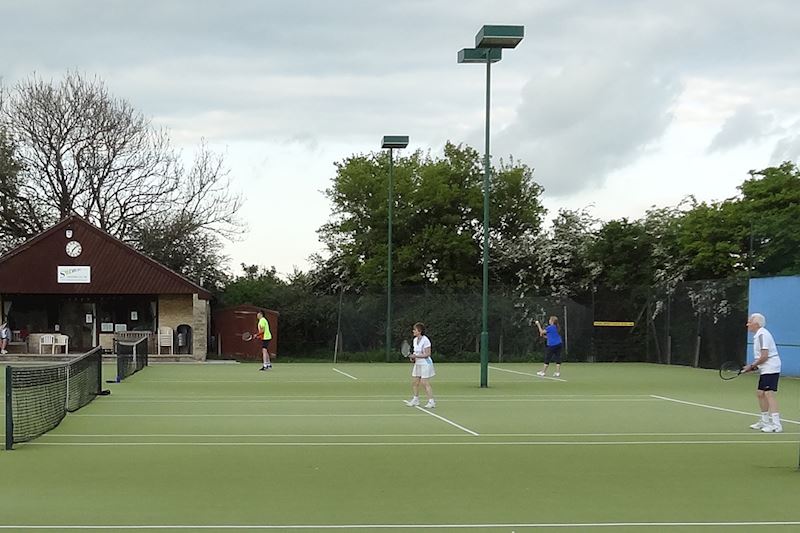 We are very pleased the share the plans for returning to tennis from the 29 March, which are organised so that everyone has an opportunity to play.
Please familiarise yourself with the updated club COVID-19 information and note that the clubhouse will only be open for access to floodlights and toilets, see here.
Informal Social Play
Members can book tennis courts for singles or doubles play. Clubspark bookings will be open for bookings from 8am on Monday 22 March. Each member can initially book two 90 minute sessions per week, increasing to 3 after the 12th of April. Members are allowed to bring visitors.
Junior Coaching
Coaching is the main opportunity for our large section of juniors to play tennis and will resume on 29th March 2021. Court availability will be dependent on numbers. Junior coaching schedule:
w/c 29th March - Monday 4-6pm; Tuesday and Thursday 4-7pm
Easter Holiday Tennis - Tuesday 6th April - Friday 9th April 9:30am-12:30pm on all days. Monday 12th April to Thursday 15th April 9:30am-12:30pm on all days.
Adult Coaching
Members receiving 1:1 coaching need to book a court using one of their allocated slots.
Match Practice
Match practice will have a maximum of 16 players attending at a time. The captains may decide to split the sessions throughout the evening to allow more players to attend. Anna and Gary will provide details nearer the time. For the purposes of track and trace, a list of attendees will be kept.
Ladies Match Practice will start on Tuesday 13th April on 2 courts from 6:30pm and 4 courts from 7pm. Men's Match Practice will start on Monday 12th April. All 4 courts will be available from 6:30pm.
Organised Club Sessions
Organised club sessions will be introduced incrementally from mid April. Members will be sent invitations via Clubspark which will initially allow a maximum of 16 players attending at a time.
Wednesday night Session will start on 14th April and will be split into two separate sessions of 16 players; 6-7:30pm then 7:45-9:15pm. Tuesday Morning session will start on 20th April.
Box leagues
Box leagues will be continued to the end of May. Matches need to be organised via Clubspark with one of the players using one of their allocated booking to organise the match.
Please note that the above plans take into account the latest LTA guidance and government road map for easing of lockdown restrictions, https://www.lta.org.uk/about-us/tennis-news/news-and-opinion/general-news/2020/march/coronavirus-covid-19---latest-advice/
We hope you will enjoy the increased range of opportunities to play informal, social and competitive tennis. Look out for updates and the reintroduction of further playing activities, as restrictions allow.
Enjoy tennis and keep safe
Sodbury Tennis Club Committee