Welcome to
St John's Tennis Club (TW)
A very friendly tennis club
NEWS FLASH!
NO WIMBLEDON, NO PROBLEM! COME AND PLAY ON OUR NEW GRASS COURTS
CORONAVIRUS UPDATE - 03.6.20
We can now play doubles tennis at the club, but we must follow the guidelines set out by the LTA The LTA has advised that we may now play doubles and have revised their guidelines accordingly Covid-19 Guidance for Tennis Players revised. PLEASE read these carefully and make sure that you abide by them. This is not only to reduce the risk to yourselves but also of you passing on the virus to others.
The hard courts are available to play on from 8am to 8pm daily. There will be no mix ins until advised by the LTA. The grass courts are now also open for play - no earlier than 10 am and no later than 7pm. Please follow the specific guidelines for play on the grass courts Grasscourt rules

COURTS MUST BE BOOKED For each booking members play for 45minutes to allow exit and entrance time to the courts. You are not to turn up without having booked a court in advance. This is to avoid the congregation of people. The clubhouse will remain closed. Any player(s) repeatedly not following the club directives will be asked to leave the club

IF YOU HAVE ANY SYMPTOMS, OR IF ANYONE IN YOUR HOUSEHOLD HAS SYMPTOMS PLEASE STAY AWAY!
See also Member's info Coronavirus
Founded in 1922, St John's Tennis Club is located in St John's Road, Tunbridge Wells, near the indoor Sports Centre. We have four floodlit all-weather courts and a practice wall and our spacious clubhouse boasts a bar, kitchen, and changing facilities. There is plenty of parking.
Our social tennis takes place on Tuesday and Thursday evenings from 6pm (5pm during the summer), on Saturday from 2pm, and on Sunday from 2pm (4pm during the summer). We have a mix-in on Wednesday mornings from 9.30am. Most of our inter-club matches are played on Sundays (Kent League) and on Monday and Wednesday evenings (Maidstone League).
We offer coaching on a one-to-one basis, and social coaching mornings for all levels. We also have a very strong Junior section. We organise a number of social events throughout the year, including barbecues, club tournaments, quiz evenings and fun tennis.
Shop through Easyfundraising and make money for the club. It's easy!
---
SPONSORS AND ADVERTISERS
www.flyingfishproperties.co.uk
www.calmandgentledentalcare.co.uk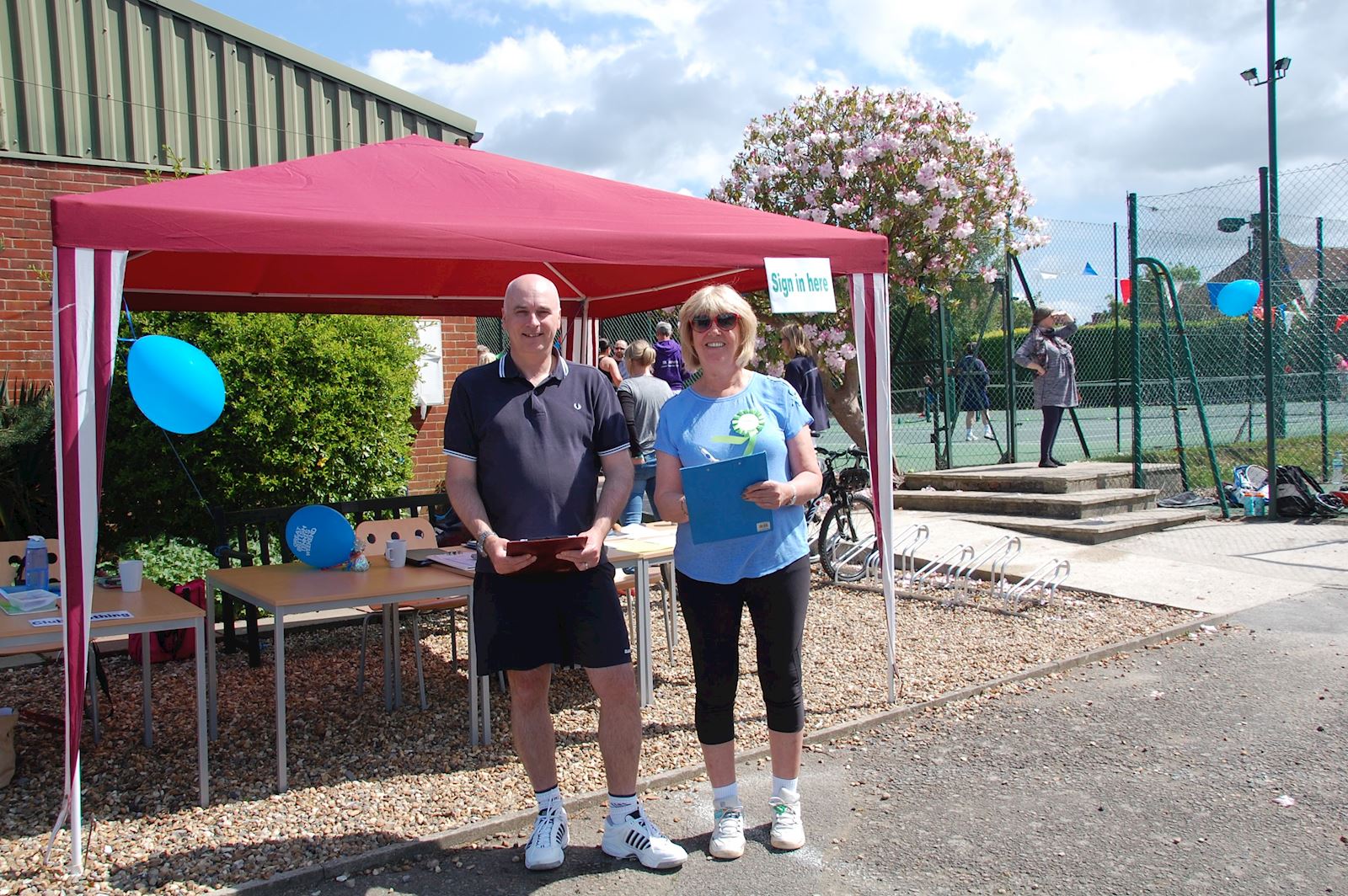 ---
Interested in joining St John's Tennis Club
Here are just a few of the benefits of being a member of our club: free court usage; free floodlights during social mix-ins; entry to the Wimbledon ballot; ample parking; large clubhouse; teas every Saturday afternoon; an opportunity to meet a range of other tennis players at one of our many social mix in sessions