Most club group coaching programmes are suspended.
Private 1-to-1 and paired coaching from the same household is available with our Head Coach Ryan.
Limited small group coaching is available on Sunday Morning with Coach Claire.
---
Private Coaching with Ryan
During this phase of lockdown (managed play), all players coming to the club are required to be members.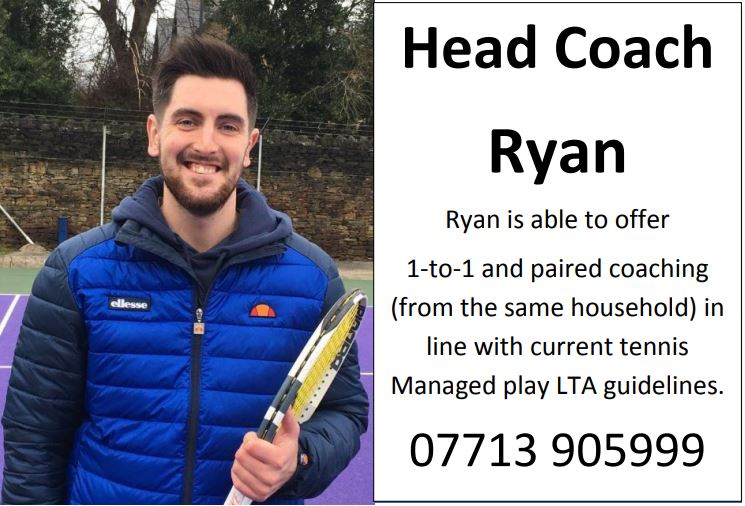 Private coaching is booked directly with Ryan and is £20 per hour.
Club membership fees are listed below: