Welcome to
Stocksbridge Tennis Club
OPEN with Restricted Play :
Please check HERE for the measures that need to be followed specifically at this club.
---
Full LTA advice in consultation with current government policy regarding the Covid-19 pandemic is updated here daily (or as circumstances change).
---
NO CHANGE YET AS OF 29/05/20: STILL SINGLES with the exception that those from ONE HOUSEHOLD MAY PLAY DOUBLES.
---
The clubhouse remains closed.
Current memberships have been rolled on with no charge to 31st May. New members (who have paid through to 31 April 2021) have the choice of a full refund or a partial refund to make up the difference to the new lower rates published on the membership page. The new membership packages are available to be applied for. Please go to the Membership page to apply online.
---
Some sad news about former LTA President, Cathie Sabin, a lovely lady who recognised the efforts our little club was making, personally visited us and pushed for the grant that provided our floodlights. She was a real champion of grass roots tennis and very supportive of volunteers.
---
Welcome to our friendly community tennis club
Stocksbridge Tennis Club encourages all ages and abilities to play tennis for fun, exercise, health, community involvement and personal success.
The Club is a non-profit making, community sports club (CASC) run entirely by enthusiastic volunteers offering beginners and experienced players of all ages and abilities the chance to play tennis, locally and affordably.
With more than 170 members we are small enough to be friendly, yet large enough to offer a wide range coaching, social and league tennis. Should you wish to join as a member, take a look at our remarkably low fees that allow you to borrow equipment and play all for free as a member – our club volunteers work hard to run the club to keep prices affordable!
We also offer tennis sessions for non-members under the LTA registered 'Places-to-Play', scheme. This enables for a small fee, occasional players the chance to join in with us, as and when they have time, and the opportunity for beginners to get started without obligation.
Our facilities include four floodlight all weather open texture porous Macadam courts and a comfortable clubhouse.
The club caters for a wide range of standards and abilities from beginners to Division 1 players. We are active in a wide range of men's, women's and mixed summer and winter leagues in Sheffield in a range of divisions for everyone.
For those who would like to learn to play or improve their tennis, we offer a wide range of coaching sessions for Mini red, Mini orange and Green ball, Junior, Family and Adult group coaching sessions as well as individual/privately coaching.
If you would like to know more about the club please feel free to get in touch with the Chair Graham by email at chair.STC@gmail.com or with Claire (Membership and Coaching) on 07577040409 - outside school hours please. We look forward to hearing from you.
The Club is an independent section within the Stocksbridge Works Sports & Social Club (SWSSC). As such, the object of the Tennis Club is to provide facilities for and promote participation for the whole community in the sport of tennis.
Under our LTA insurance terms, our courts are not available for hire to the general public without the presence of a coach or a committee member. However, our membership fees are so competitive compared to short term court hire at other local faciliteis - why not join us anyway?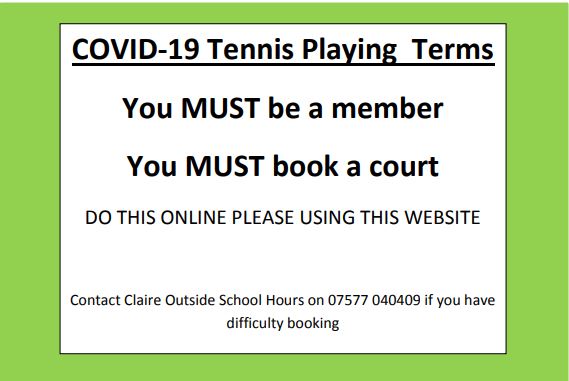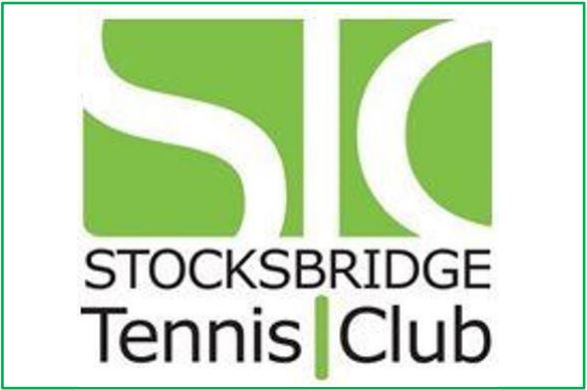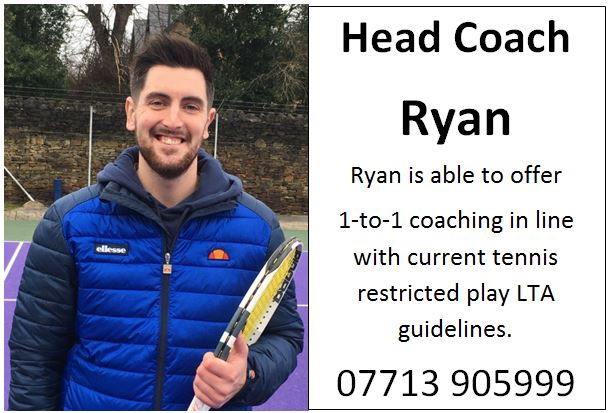 ---
How to find us
Linden Crescent Stocksbridge SHEFFIELD Yorkshire S36 1DF