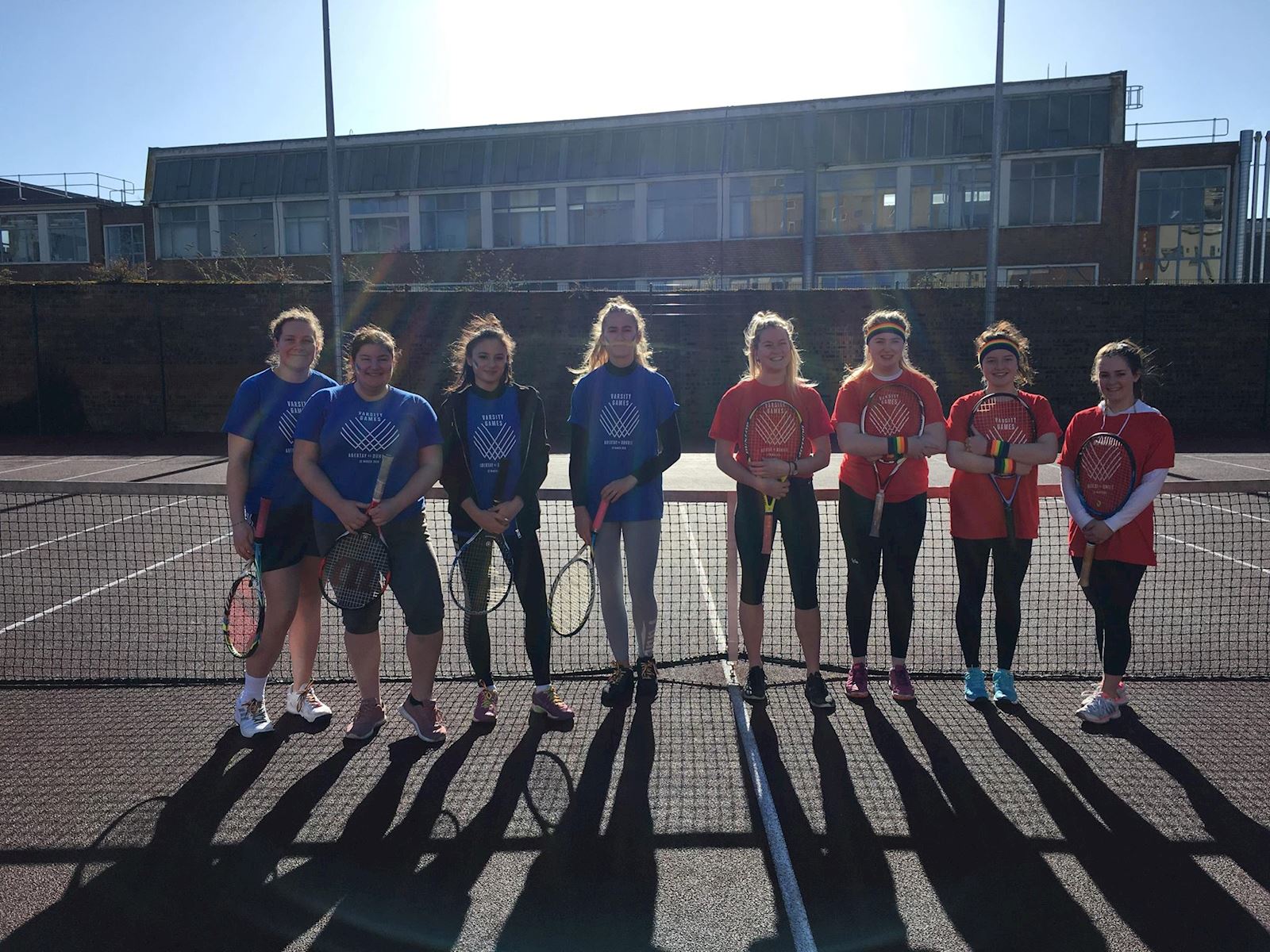 We are hoping to push on to have as many players playing competitvely as possible throughout the academic year of 2019/20.
Playing matches is the very heartbeat of sport, and we believe that regardless of your ability or background, Abertay tennis has a responsibility to give you these experiences during your time with us.
As a member of Abertay tennis, we will help you to register for free membership with the LTA, allowing you to take part in univeristy, regional and national competitions. To register, please visit https://www.lta.org.uk/member/ or ask a member of the committee for more details.
We offer the chance to compete in the following events:
i) BUCS - Men's 1st team (Div 3A) - BUCS national championships
ii) Fast 4 - Men's 2nd Team & Woman's Team
iii) - SSS - 5 events spread across the year including national championships, touchtennis, mixed doubles and team events.
iv) LTA Team Challenges - These events are organised for strictly non-BUCS players with no cap to the number of players entering. There will be 6 of these events across the year and it's by far the most sociable format for playing tennis and meeting new friends.
v) Macmillan charity competition - this is a touchtennis competition hosted by Tennis ambassador Ross in support of Macmillan cancer Scotland. Open to the entire wider community, students are encouraged to take part and meet players of other clubs from around Scotland.
vi) Club Championships - this year will see the club offer 5 events: Mens singles, Womens singles, Mens doubles, Womens doubles and Mixed doubles. These matches will be played between Late February and April, with finals day the last weekend before Easter.
vii) Varsity - The Abertay / Dundee varsity match needs no introduction, however it is the biggest fixture of the year so mark it in your diary early.
viii) Inhouse events - we will host a number of informal competitions throughout our club programme, including Halloween, Australian, Davis Cup and Valentines day-themed events.
ix) Local tennis leagues - run by the LTA and are singles leagues open for all standards to compete in across Dundee.