Jamie Verhaere (Head Coach and Owner of All Set Tennis)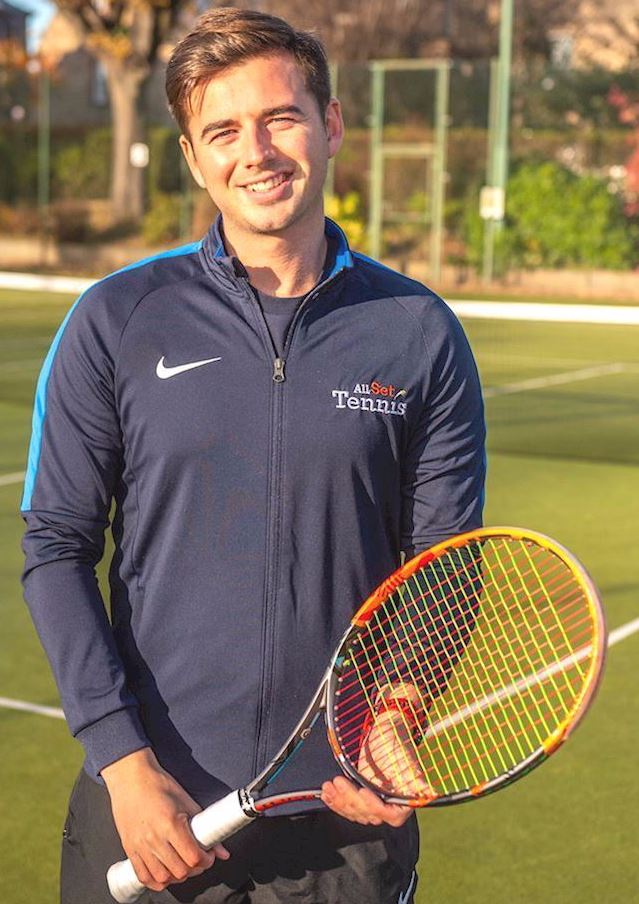 About Jamie
Jamie has been playing tennis since the age of 6 years old and has competed internationally in junior tennis events. He is a former top 3 junior tennis player in Scotland and rose to highest ranking of 30 in the UK.
Jamie boasts a wealth of knowledge and experience to help take your game to the next level using his 12 years of coaching experience which has seen him deliver multiple coaching project over the Scottish Highlands, Stirling University and Gleneagles resort.
Recently, Jamie has successfully obtained his level 4 senior club coach qualification and he believes in the continued development of his coaching skills for the benefit of his pupils.
Favourite Tennis Moment
Representing the Highlands district at Kilgraston School at the inter-district against the East, West, North East, and South of Scotland. Jamie won 8 out of 8 matches in the under 15 age group and in turn helped the Highlands district finished 4th out of 8 districts. This was a record finish for a district without a single indoor tennis court.
More recently, Jamie reached the quarter finals of the Scottish National Cup competition for Lomond Park Tennis Club. Previously the club had never reached this stage of the competition.
Favourite Tennis Player
Rafael Nadal. I love his determination on court and his respect of the opposition after closely fought matches.
Marcus Watt (Assistant Coach)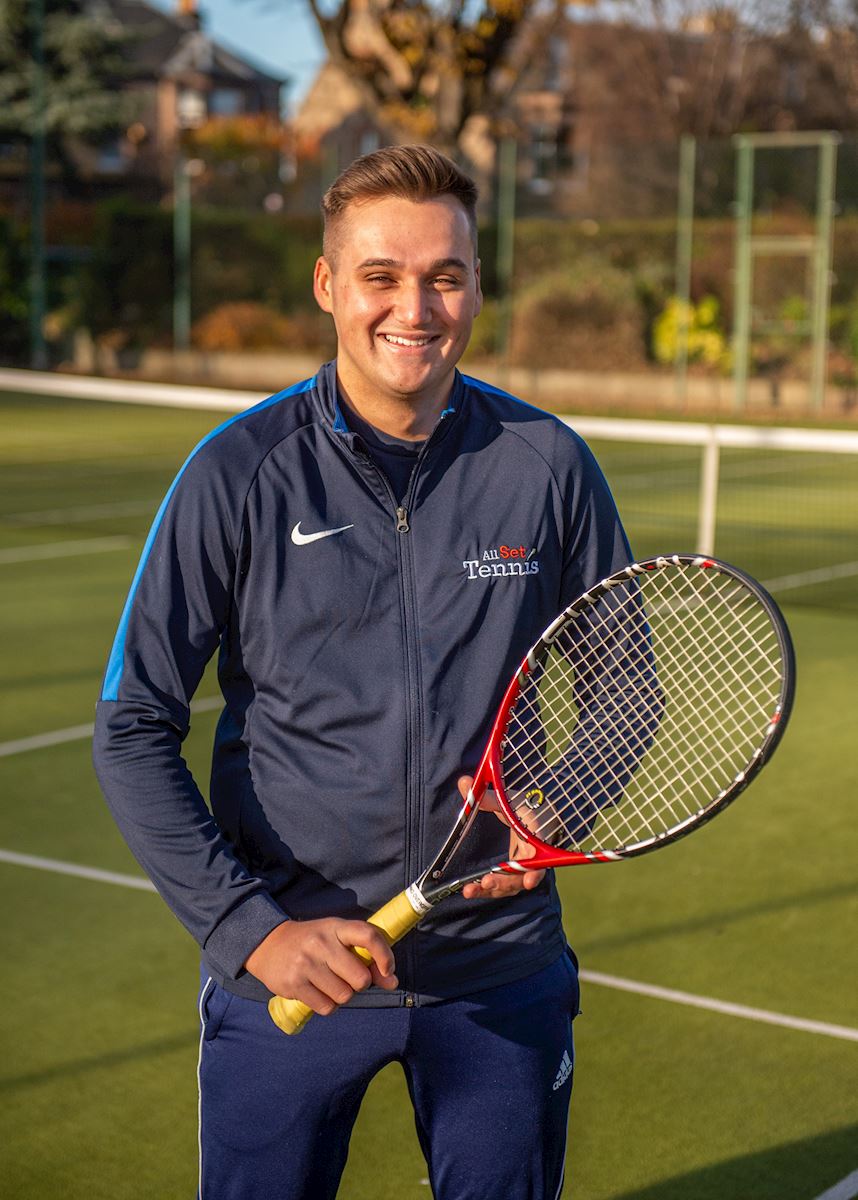 About Marcus
Marcus has been playing Tennis since he was 5 years old, and started his journey at Blackhall Tennis Club in Edinburgh . He plays competitively and coaches all standards of players from tots to adults. He started coaching tennis at the age of 15 and has been fully qualified coach for 4 years. Marcus is a kind and approachable coach who is always looking to help people improve their tennis with his fun energy energy on court, and always puts a smile on peoples face.
Favourite Tennis Moment
I have really enjoyed coaching the kids programme at Lomond Park as it has really increased my experience with working with children. I have also been teaching a lot of individual lessons which has really helped to build my experience towards my Level 3 coaching qualification.
Favourite Player
Roger Federer. I see Roger as the king of Tennis, and a real role model in never giving up. His success has really given Tennis a boost and help people participate to grow the sport. Tennis is for everyone and everyone should feel confident to get involved and enjoy the game like I do.
Owen Rose (Assistant Coach)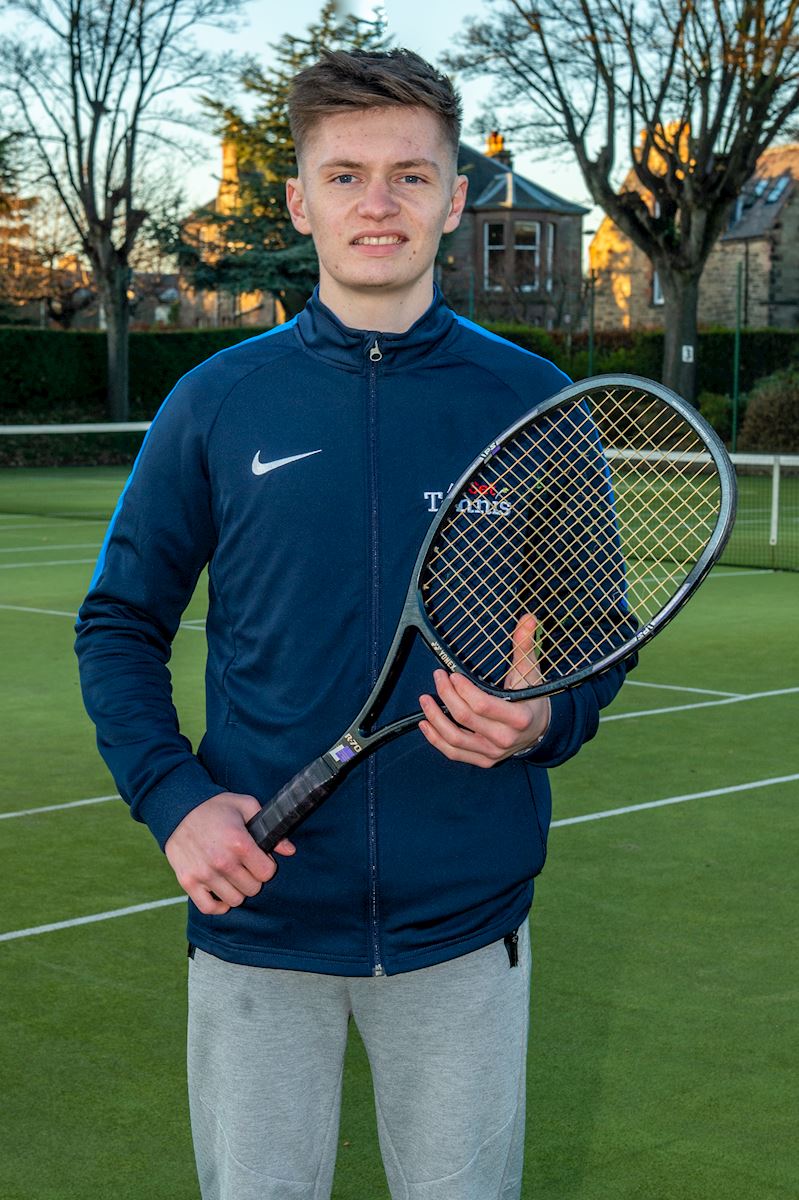 About Owen
Owen has been passionate about tennis since the early age of 11, and was inspired to pick up a racket after he watched Roger Federer win Wimbledon in 2012. He then started to attend tennis sessions at Highland Clubs such as Bellfield Park and Inverness Tennis and Squash Club. His passion for the sport soon showed, and he was offered to work as a tennis coach and has built his skill up from there at many clubs including Cromarty, Rothes and now Lomond Park.
Favourite Tennis Moment
Once my club organised an international meet up against players who came over from Texas, USA. It was a lot of fun to play in and to come together over our passion for tennis was something that I really enjoyed.
Favourite Player
Roger Federer. His ability to stay calm and composed on court is inspirational. He is such a great role model.
Cameron Lennon (Assistant Coach)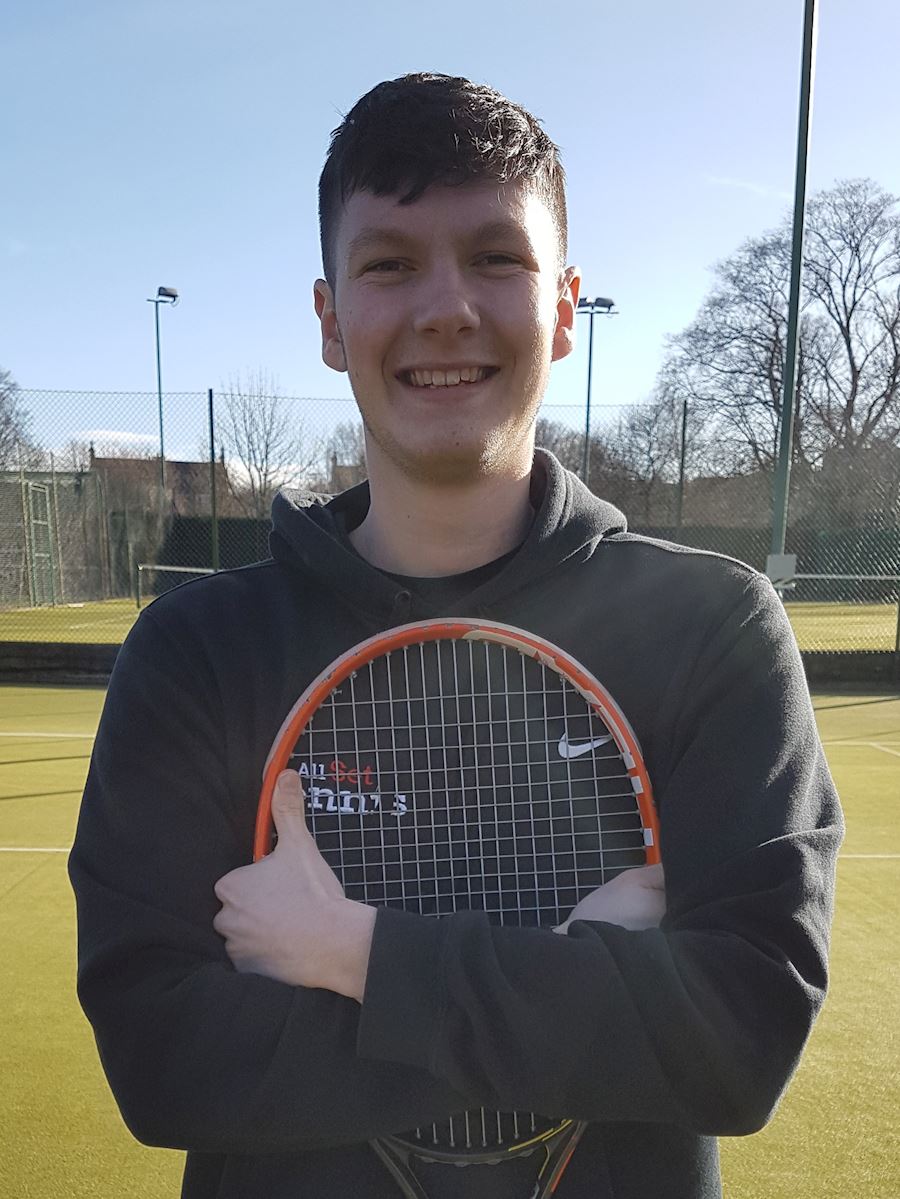 About Cameron
Cameron was a late bloomer onto the tennis world, only picking up a tennis racket at the age of 14. However, that hasn't stopped him from excelling in the sport. By the age of 16, Cameron competed in many tournaments in the Moray area. Moving on from playing tennis, Cameron then focused on coaching and completed his Level 1 and Level 2 coaching certificate in 2017.
Favourite Tennis Moment
Playing in the Men's Highland League for Lossiemouth Tennis Club. Lossiemouth is Cameron's hometown and so to represent his club in their first year in the Men's highland league was a great experience.
Favourite Player
Dustin Brown. Always puts on a show when he plays and shows incredible passion and determination for the game with his diving shots and trick shots.
Alistair Stiven (Assistant Coach)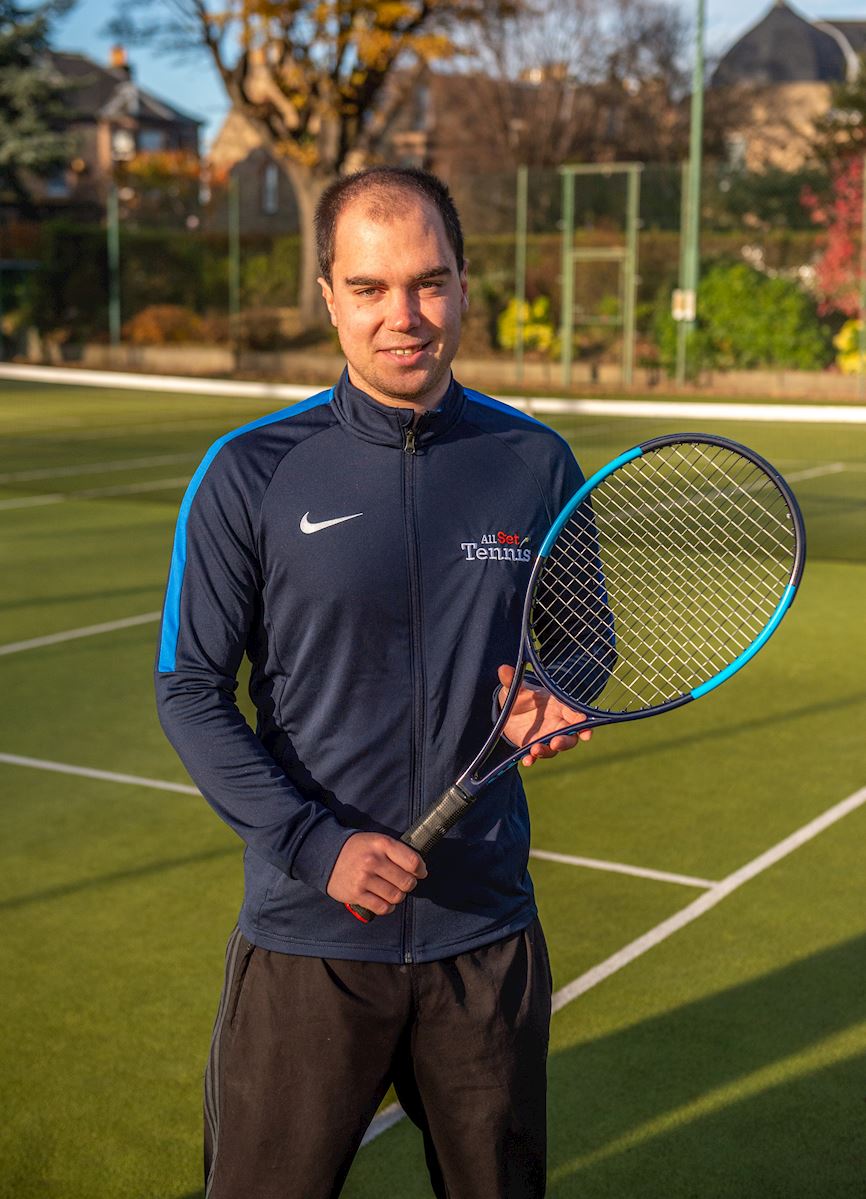 About Alistair
Alistair has been playing Tennis since he was 8 and started competing when he was 12. He competed regularly in junior regional tournaments boasting some notable results winning the Linlithgow Junior Open in 2010 and 2011. He was ranked No.2 in East of Scotland for under 16s and continues to compete on the Tennis Scotland Open Tour Circuit. He also plays division 2 tennis for his local club Drummond LTC.
Alistair has been coaching for 6 years now in a variety of venues providing sound technical knowledge, and is keen to work hard to enhance his coaching with view to attaining his Level 3 coaching qualification.
Favourite Tennis Moment
In 2015, I won my Club Championships at Drummond Tennis Club, winning the mens singles, mens doubles, and mixed doubles. It was a great day with lots of friends and family coming down to watch. Tennis not only provides great physical gains but also provides a great social life, most of my good friends are from tennis and being part of a club provides a great sense of community.
Favourite Tennis Player
My favourite tennis player is Marcus Willis, a British tennis payer who was an outsider when he proved everyone wrong by wining 6 qualifying rounds to make the main draw at Wimbledon. He then went onto beat Ricardas Berankis who was ranked over 700 places above him, before having the honour of playing Roger Federer, arguably the best player ever to play the game, on Centre Court. Although Marcus lost in straight sets, he did himself proud receiving a standing ovation from a packed out Centre Court at the end of the match. Marcus has an easy going attitude on court and has a great sense of humour off court. I have been lucky enough to meet Marcus a few times through the touch tennis circuit and his story is one of inspiration.