LADDER MATCHES in progress.....watch competitive tennis at Waverley.
🎾🎾🎾 BASINGSTOKE WAVERLEY LAWN TENNIS CLUB
Court Booking Etiquette
THIS NOTE SUPERSEDES ANY OTHER WITH RESPECT TO COURT BOOKINGS.
Waverley are asking members to book peak time 1 hour slots from 5pm (Mon-Fri).
If you need long slots for matches etc get in touch.
Dated: 06 July 2020 07:22
Welcome to Waverley Tennis Club
* 2 0 2 0 *
Important Update: COVID-19
Information from LTA can be found HERE.
Would you play in a singles ladder, designed for all player levels - with an end of season finals day?
Members - please complete this very short questionnaire.
Click link;
LADDER QUESTIONS

PLAY NOW POSSIBLE FOR MEMBERS
PLEASE ADHERE TO THE EMAIL INSTRUCTIONS TO KEEP YOURSELF AND OTHERS SAFE
IF YOU DID NOT RECEIVE EMAIL CONTACT INFO@WAVERLEYTENNIS.ORG.UK
NEW MEMBERS SHOULD CONTACT WAVERLEY FOR JOINING INFORMATION, INFO@WAVERLEYTENNIS.ORG.UK
********************NEW NEW NEW******************
WANT TO REACHOUT TO OTHER MEMBERS ?
WE WILL BE INTRODUCING A SECURE PLAYER LIST SO THAT MEMBERS CAN CONTACT OTHERS THAT ARE AVAILABLE FOR TENNIS AT MUTUALLY AGREED TIME.
IF YOU WANT TO BE ON THE LIST, AND WHY WOULDN'T YOU?, YOU SIMPLY NEED TO BE A MEMBER OF WAVERLEY AND USE THE FOLLOWING LINK TO PROVIDE YOUR DETAILS. CLICK TO BE INCLUDED
THE LIST WILL BE PASSWORD PROTECTED AND ONLY AVAILABLE TO CLUB MEMBERS.
Upcoiming events will be listed below
.....Come back for updates soon
Previous items
COMPLETED - IT'S A KNOCK-OUT !
FINALS - Saturday 31.Aug.2019
WINNER - A L E X W O O D
(Pictured with Club chair, Kev)
_______________________________________________________
Pictures from the recent singles tournament 30june2019;
Take me to grass court tournament pics
PLAY STILL POSSIBLE, UNDER LIGHTS - GET IN TOUCH
Club evenings every Tuesday & Thurday from 6pm.
Do come along and play some doubles (maybe singles too).
Open to all members*
WILL RESUME IN SPRING 2020
WOMENS ONLY Club evenings every Wednesday from 6:30pm to 8pm.
Do come along and play some doubles (maybe singles too).
Open to all members(free)* and non-members(£5)
Waverley welcomes new players.
Waverley is a great place if you are looking to learn tennis for the first time, or returning to tennis, or looking for players to play/practice with.
Do get in touch, info@waverleytennis.org.uk
WILL RESUME SPRING 2020
SATURDAY group coaching is on (beginner/improver).
10am juniors, 11am adults

Individual coaching available by arrangement.
LTA accredited+ (L4) coaching, from £22
_________________________________________________________________
Summer2018 tournament pictures still available to view;
Well done to all who participated. A special thank you to everyone who helped and donated. Here are the PICTURES GRASS 2018.
A few pictures from another team event; Click here for link. Enjoy.

***************************************
NEW FOR 2018 -Video tennis
Partner up with a friend and get your match recorded.
Prices start from £30. Contactc: info@waverleytennis.org.uk
Click to view sample VIDEO;
ABOUT WAVERLEY LAWN TENNIS CLUB


We are a short walk from Basingstoke town centre, close to the Basingstoke & North Hampshire cricket club.
Waverley Tennis Club offers year round tennis with 2 all-weather courts and 3 well maintained grass courts.
Waverley is a tennis club for all levels of play, from junior to new starter to those who wish to play competitively. Waverley currently has two mens and one mixed teams competing in the Basingstoke summer and winters leagues.
Waverley has a great club house with changing, shower and kitchen facilities.
Little known fact about Waverley, Former British No.2, Davis Cup, and Wimbledon player Joshua Goodall played and learned his early years of tennis here!
It could be you next.
members* refers to full members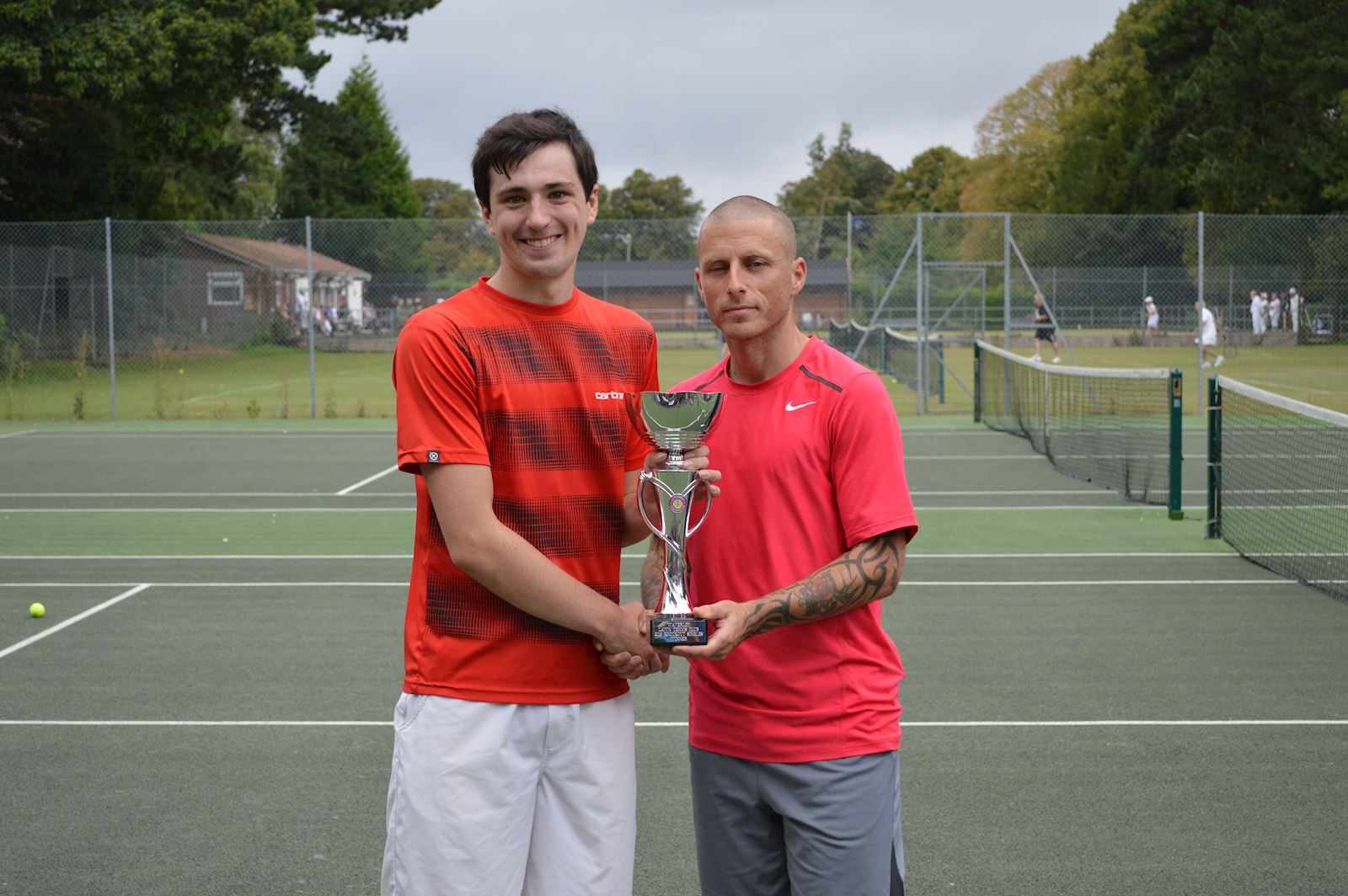 ---
How to find us
Basingstoke Waverley Lawn Tennis Club
Fairfields Road
BASINGSTOKE
Hampshire
RG21 3DR

Get directions