Club
What a scorcher!
Sat, 29 Jun 2019 00:00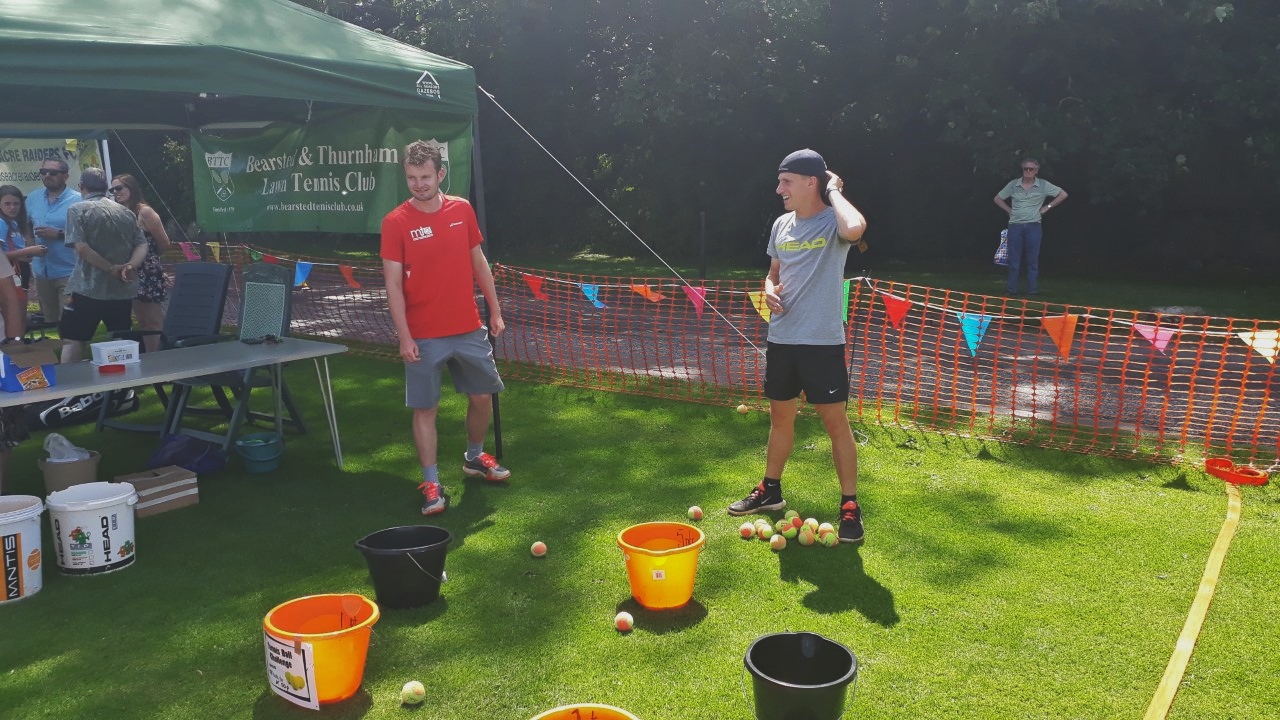 Our Club was well represented at this fabulous fun event yesterday amid blue skies and a very large crowd. It was a great opportunity to promote ourselves to prospective members and we had many enquiries about membership and coaching opportunities.
We set up a 'balls in a bucket' game to attract attention from children and adults. It was 50p for 10 balls and is harder than it looks to hit the targets. We had around 140 entrants and donated the full £70 to Bearsted Fayre as they provided the 2 pitches for free.
Our MTA coaches Alex and Carl worked tirelessly throughout the afternoon coaching and recycling the balls and generously donated top prizes of a free coaching lesson and summer camp voucher for the highest scoring adult and child respectively. At close of play, Kevin and Sam were the winners in the two categories who aced the competition with 30 points apiece. MTA will be calling them to announce their victory.
Sweets as prizes were also given to every entrant, one for every point scored but also as a consolation to the less co-ordinated who failed to get any on target. (That included an ex-Chairman of ours !)
Many thanks also to the following members who gave up their time to promote the club... Anne and Neil Buscombe, Carole Bacon, Kim Martin, Lee Grant and David & Sheila Burton.