Membership Options for 2022
(Scroll-down to view the benefits of membership)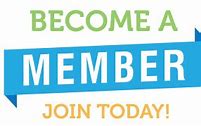 If you are someone wishing to join our club:
Blaydon Tennis Club annual membership runs from 1st April each year.
Please contact the club if you are interested in a winter offer prior to 1st April 2022. Offers are available for all ages and all abilities, families, students, whatever your circumstances or tennis playing ability we have something to offer you!
Come and experience our fabulous outdoor facilities, getting fresh air and exercise while learning a new sport or improving your game. We have an excellent team of coaches at Blaydon ready and willing, with group and individual coaching, from complete beginners to county and team players.
Have a browse through our website and please contact us to register and join!
Any queries please contact: [email protected]
---
Benefits of Membership
Free use of 9 floodlit courts.
Plenty of availability as well as coaching, social sessions and matches. Courts must be booked in advance.
Free access to Social Sessions
Please book online:
Tuesday Night 6.00 - 8.30pm (Ladies have priority - Intermediate)
Wednesday Afternoon 1.00 - 3.30pm (Mixed doubles - Improvers)
Wednesday Night 6.00 - 8.00pm (Team practice & Mens night have priority)
Friday Afternoon 1.00 - 3.30pm (Mixed doubles - Improvers)
Saturday Afternoon 1.30 - 4.00pm (Seniors Mixed - Intermediate)
Sunday Morning 9.00am - 12.00pm (Mixed - Improvers/Intermediate)
Sunday Night 5.00 - 8.30pm (Mixed doubles - beginners and improvers)
Members can receive coaching from the coaching team at Blaydon Tennis Club
Newton Tennis run a full programme of children's tennis coaching at the club following the LTA Youth programme. As well as running adult group coaching for beginners, improvers, team coaching and cardio tennis. 1-1 coaching is also on offer for members. Raquets, grips, equipment and a restringing service is also available to members. Please see website for more information.
Members are eligible to play for club teams
Blaydon enters multiple teams in both summer and winter leagues; accommodating Juniors, Seniors, Veterans and both single-sexed and mixed teams where league formats allow.
Fixtures for the current season can be viewed under the 'Fixtures' tab, at the top of page.
Members are eligible for LTA Wimbledon Ticket Draws
Members must be registered with the LTA (Free) as an LTA Advantage member.
Members can register, or check their status, by clicking here Note: You will exit our website and be transferred to the LTA's.
Members are eligible to play in club competitions and fun days
The club runs various competitions throughout the year. Those currently active will show in the green bar at the top of this page, alongside the rules.
If your needs / interests are not catered for we are happy to consider suggestions.
Please note;
Coaching Only membership allows access to the club to receive coaching from Newton Tennis. For all other benefits please upgrade your membership package.
Parent/Social membership allows access to the club for social events and to supervise your Mini or Junior member. For all other benefits please upgrade your membership package.
---