Shop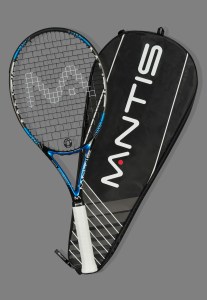 We have a new dealership with Mantis Sports, supplier of top quality sports goods https://www.mantis-sport.com/
Their products are high quality and I have a selection of Mantis tennis rackets to suit all levels. Members can try before they buy.
All prices for our members are very competitive and represent excellent value.
Members simply need to logon to the Mantis website, make a note of the racket they would like, and if it's available we can supply it at 25% off the online price! In fact ALL items are subject to a 25% discount.
TENNIS RACKETS from £15 to £150
TENNIS BALLS from £5.49 per tube (4)
RACKET OVERGRIPS £5.99 per pack (3)
TENNIS BAGS from £34.99
DAMPENERS £3.49 per pack (2)
RESTRINGING
As most members know, I also provide a complete restringing service, with a fast turnaround. More details on link below.
https://clubspark.lta.org.uk/bowdonbowlingltc/Coaching/RacketRestring