Welcome to
Calne Tennis Club
Calne Tennis Club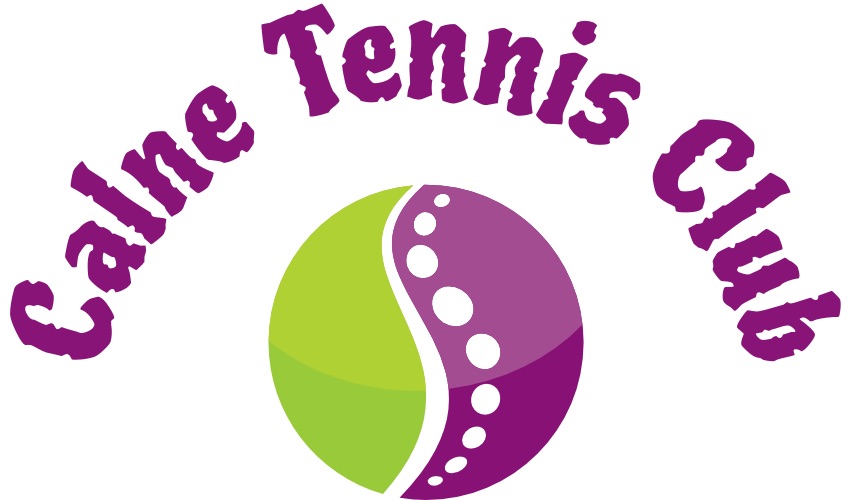 The Club
Welcome to the Calne Tennis Club website. Have a browse through the pages to see what we offer our members and check out our Facebook page for weekly updates.
The club is an LTA registered venue and is a great place to play, whatever your ability. Whether you are looking to compete in one of our league teams, play socially at our club sessions or tournaments, play amongst friends or other members whenever you choose, improve your game with our coaching team, or all of the above, we will have something for you.
We have 4 floodlit courts making play possible all year round. You are most welcome to come along and join in a club session. You will receive a friendly welcome. See our Social Tennis & League Tennis pages for more information.
We offer individual memberships or family options and our coaching programme can offer you and your children the chance to learn or improve their tennis too. We run coaching sessions from tots to teens and our coaches also offer individual and group lessons for all ages and abilities.
If you have any questions then please do not hesitate to contact:
Chair - Tim Buxton chairperson@calnetennisclub.com
Membership Enquiries - See a brief outline of our Memberships below or look on our Membership page for adult and junior membership details, prices and contacts
Head Coach - Sid Falconer 07854 969603 (Text only)
General Enquiries - info@calnetennisclub.com
New members of any age and standard are always welcome and no previous playing experience is necessary.
Why not join a great local club and enjoy the benefits of:
Free use of 4 courts, subject to availability
Variety of membership packages to suit different requirements
Weekly adult club nights and Sunday club mornings
Opportunity to play in league matches
Free British Tennis Membership (BTM) for club members
Entry to Wimbledon Ballot for all eligible club members
Social events
NEW! - 25% Discount on full Membership for all new members, adult and junior, for the first year!
Calne Tennis Club
★ is a Lawn Tennis Association affiliated club
★ has achieved the Clubmark award
★ has access to Beversbrook facility with a bar, toilets & changing rooms
★ has a great coaching team for players at every skill level
★ thriving all year round team and social tennis
★Wiltshire LTA Club of The Year 2014
The club itself is our best advert so come along and have a go!
---
Membership
We now operate our Memberships all online. To join as a new member you will need to register or sign in with Clubspark. You will then be able to join Calne Tennis Club online and make payment.
Calne Tennis Club offers a variety of membership packages to suit an individual or a family.
Full Members can use the courts free of charge at any time (subject to scheduled club sessions, matches and coaching lessons), take part in club sessions and tournaments and represent the club in competitive league matches.
Off-Peak Membership is offered for those who may not be able to play as often as they'd like or for those on a tighter budget. These members are welcome to use the courts free of charge Monday to Friday until 6pm (subject to scheduled club sessions, matches and coaching lessons).
Both the above packages are available for individuals or families. We also offer discounts for Students in full-time education and Seniors (60+).
Junior Membership is split into categories. Juniors can use the courts at any time (subject to scheduled club sessions, matches and coaching lessons) but those up to 14 years should be accompanied by an adult.
Anyone on the coaching programme or taking individual lessons MUST be a member of Calne Tennis Club. This covers the individual on club insurance, supports club activities and the maintenance of the facilities.
How to find us
Calne Tennis Club Beversbrook Sports Facility Beversbrook Road Calne Wiltshire SN11 9FL
Calne Tennis Club
Calne Tennis Club
Beversbrook Sports Facility
Beversbrook Road
Calne
Wiltshire
SN11 9FL

Get directions