Adult Coaching
Whether you want a great workout from our cardio tennis sessions or you're a complete beginner, or maybe you are seeking to improve your match skills. Check out our courses below.

If you cannot find the course you are looking for? No problem! We are always looking to put on new classes, please contact Head Coach Charles to discuss options.
*** *** *** ***
New Courses for September 2020
Why not sign up to our new 11 week Tennis Xpress course or Cardio Tennis.

Or we have two new classes Doubles Master Class - Adult intermediate doubles tactics on Wednesdays 10:00-11:00.

Racket Science - Adult intermediate technical clinic and drills on Mondays 10:00-11:00 & Thursdays 19:00-20:00.
*** *** *** ***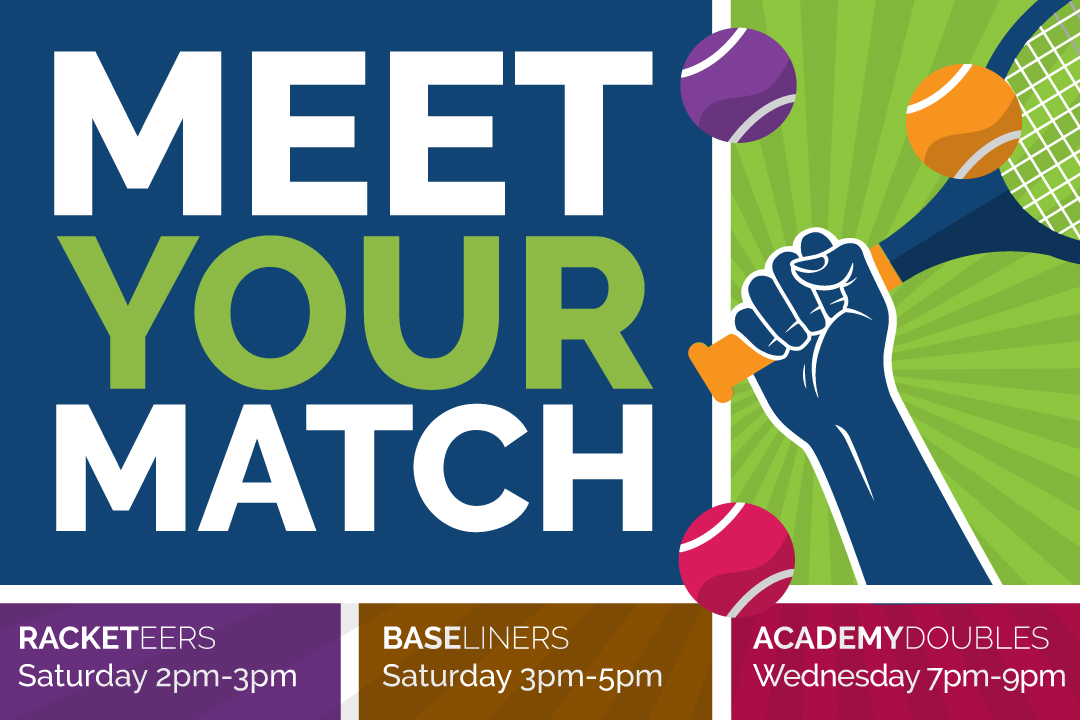 MEET YOUR MATCH
Telford Park's new initiative to team up members according to ability and encourage more competitive match play. Find out more click here

The courts have been reserved, sign up below to play.