Indoor Tennis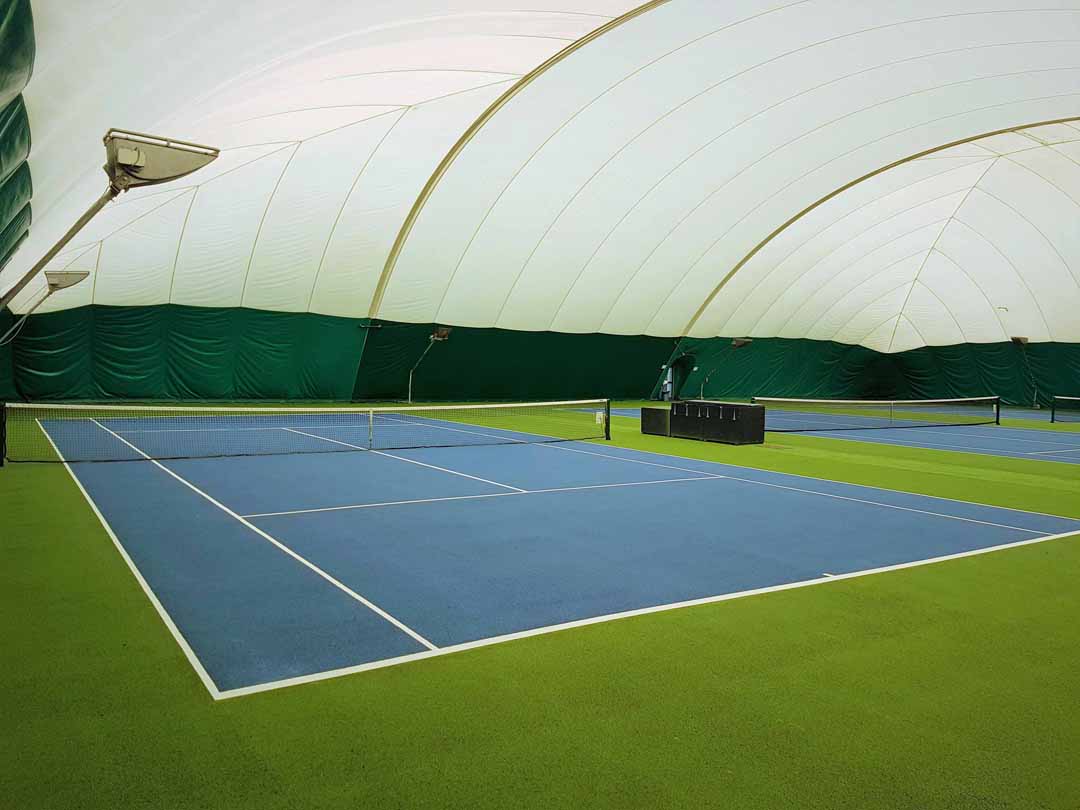 In line with government regulations The Dome is currently closed and will Open for bookings as soon as we get the ok..
► Our three indoor courts are housed in "The Dome".
► The Dome is an excellent facility enabling play whatever the weather or light conditions outside.
► The Dome is used most during the winter when the days are shorter and weather is generally poorer.
► That said, The Dome is used throughout the year given our unpredictable weather whatever the season!
► Like all our courts, courts in The Dome can be booked and used from 9am-10pm.
Bookings: Members
The use of our outdoor courts is included in the annual membership fee.
For our indoor courts members:-
● Can book the courts using our online system, up to 7 days in advance.
● Pay £14/hour at peak times and £12 at off-peak times to use the indoor courts
● Purchase the Silver or Gold Membership option paying an annual fee for all indoor court use.
Here's a quick link to the online booking system --> Book A Court
Bookings: Non-members
Non-members can only use the outdoor courts when accompanied by a member.
We do allow non-members to book and use the indoor courts subject to the following conditions:-
● Member bookings take priority so availability for non-members may be limited
● An non-member can make a maximum of 6 visits per year.
● A member of the club must be available to provide access and take payment.
● For non-members the court usage fees are £28/hour at peak times and £28/hour at off peak times

To check availability and make a booking non-members should call 07948 372611.
Notes
● Peak times are Monday to Friday after 6pm and all day Saturday.
● Off-peak times are Monday to Friday before 6pm and all day Sunday.
● Bookings can be cancelled up to 24 hours before usage time with no charge.
● For bookings cancelled within 24 hours of the court time the full fee is payable.
Just want to take a look?
We are proud of our all our facilities but particularly so of the indoor courts. The facilities in The Dome make use unique in the area. If you're thinking of joining us or making a booking and want to take a look around first you can:-
► Call one the club representatives listed on the contacts page to arrange a viewing. Follow the quick link by clicking here
► Email us at the address shown on the contacts page. Follow the quick link by clicking here.
► Pop in - there's usually someone around at the club from about 9:30 so if you're passing please do pop in to see us.
We look forward to welcoming you to our club soon.