Coaching
Youth Coaching 2022-23
Mon, 16 May 2022 00:00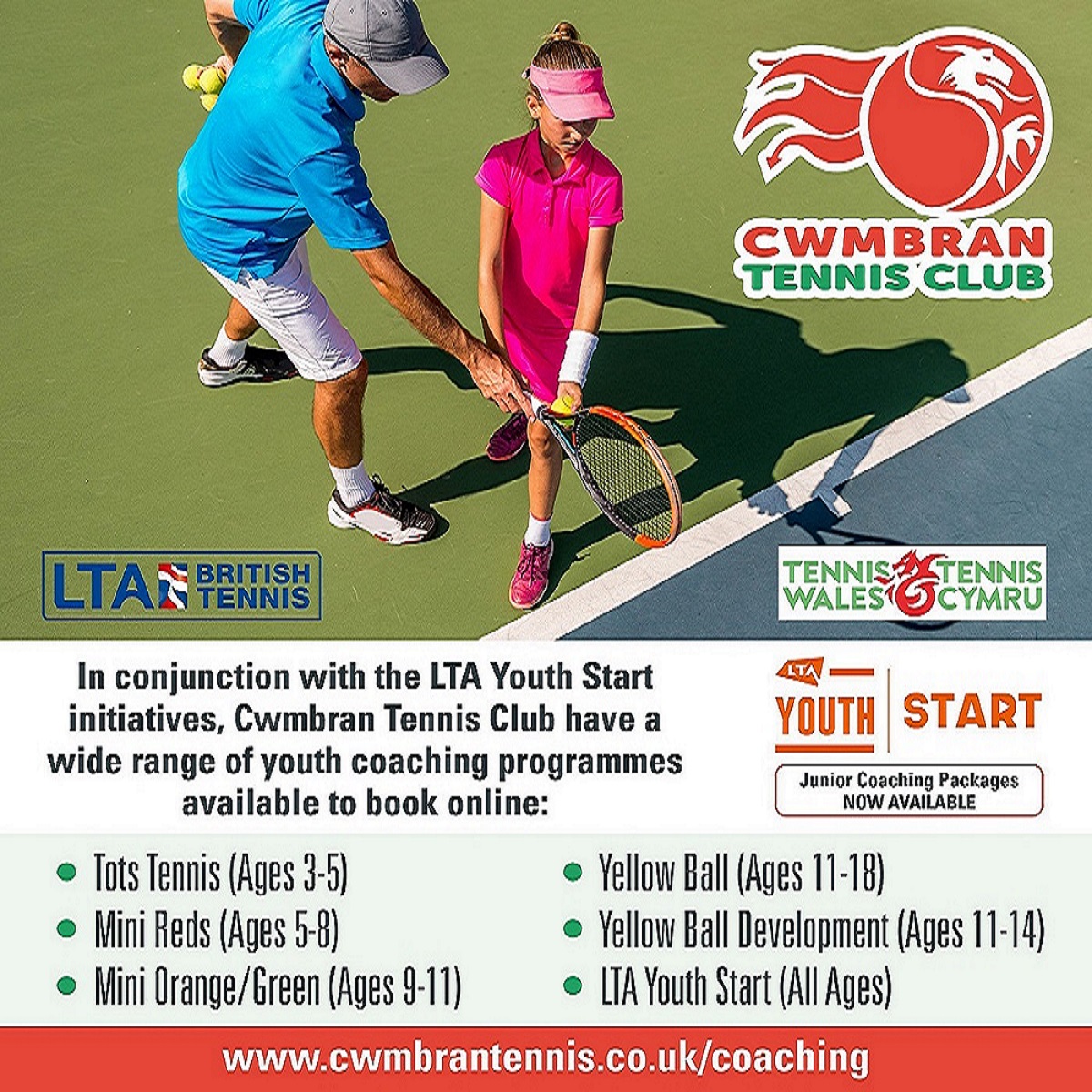 Join us at Cwmbran Tennis Club and start your journey on becoming the next Andy Murray or Emma Raducanu.
There are many youth courses to choose from covering ages from 3 up to 18.
Click here to access the Coaching page, select relevant course and begin your journey.
Tennis, a game for life!