Club
Tennis Restarting 29th March
Sat, 27 Feb 2021 00:00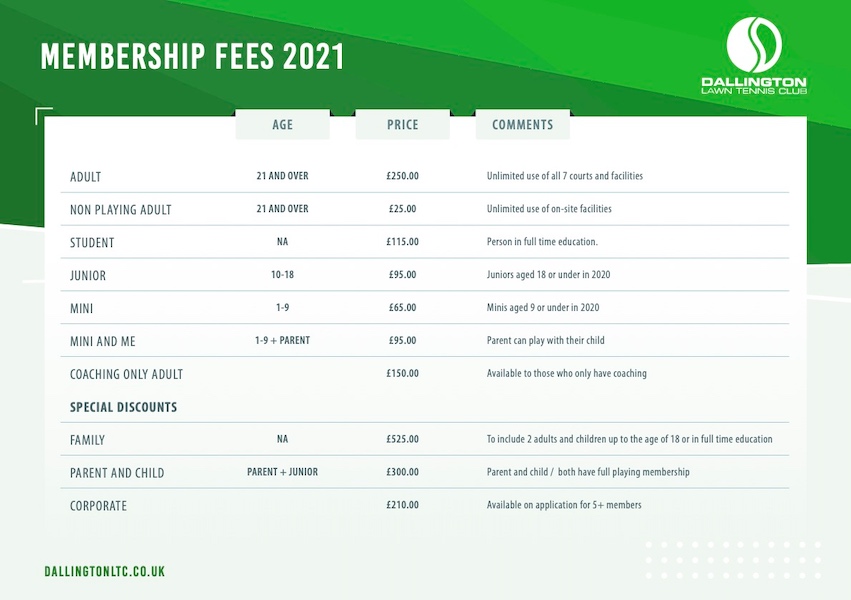 Good news, the club is looking superb as springtime beckons and is very likely to be open again on March 29th, I am looking forward to an enjoyable, uninterrupted and injury free season!
As previously mentioned the significantly improved car parking and enhanced pathways completed during lockdown will prove to be a good long term use of members funds. Our current projections show that we are about halfway towards being able to fund resurfacing courts 5, 6 and 7 in a few years time with another £30,000 or so needed.
A number of questions have been raised about subscriptions. Next years subs as approved at the AGM are attached and we will send out a clubspark notice for collection towards the end of March.
In terms of the current year, we have had a couple of queries about refunds due to lost play during lockdowns. The committee have discussed this. Whilst we hope that the majority of members will share our view that as a members club with all our funds used to improve playing facilities and the need to refurbish our 3 most important courts in the short term, we are hoping to limit the amount of refunds. We hope that you agree.
Equally we feel that in the spirit of fairness members should have the option of a part refund of 10 percent of the amount paid for this year to March 31 2020. If you would like to do this please email Aileen Major at [email protected] with your banking details.
Look forward to seeing you at the club in April!

Best Regards
Paul