Social
Barclaycard Charity Day
Wed, 24 Jul 2019 00:00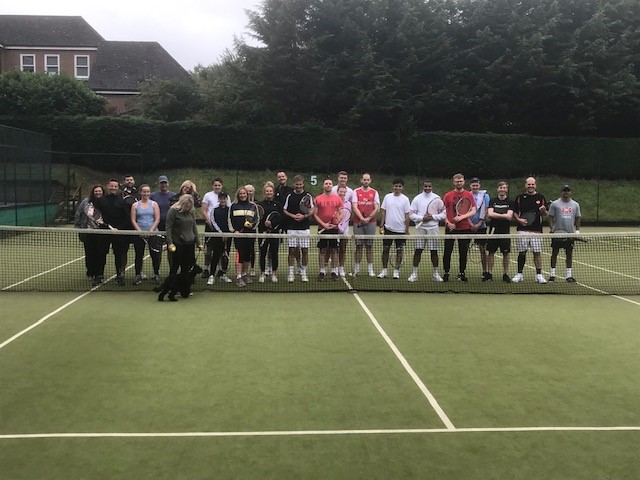 £181.10 raised which Barclaycard will match - so £362.20 altogether for Cynthia Spencer Hospice.
Organiser Pete commented "thanks again. I think it was the biggest number of entrants on probably the worst ever day for weather...crazy! We have had several people saying what a lovely club it is too. The clubhouse was packed full. Neil Saunderson won the singles and Grant and Orlanda Stanford-Jones won the mixed doubles. Thanks again."
Perfect location if any members want to run charity fun days - contact us for detais.