Coaches
Tennis Coach
Flavia Fabrini 07786 393951 | [email protected]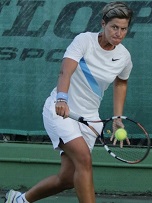 I am a passionate and dedicated LTA level 4 Accreditation+ Senior Club Coach with 12+ years proven experience in all aspects of one-to-one and group tennis coaching to adults and children alike. I provide high quality consistent coaching to players of all standards, from beginners to performance level.
In addition to full time coaching at Elmwood Tennis Club, I am actively involved with the Middlesex County performance players coaching.
I work with my clients to improve their game with focus on the tactical and technical aspect, with particular aim to gradually develop younger players up to county standard.

Tennis Coach
Faraz Siddiqui 07801 400670 | [email protected]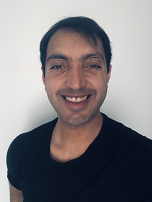 I joined Elmwood in October-18, bringing experiences from working with and developing members as a head coach in Golders Green.
I am LTA level 3 Accreditation+ qualified.
I have a long experience in helping and encouraging members to learn and enjoy playing at any level. I have also worked with players who are competing to qualify for Wimbledon and players currently competing in Wimbledon and ATP Tour events.
I have attained Wimbledon accreditation in 2015 and 2016, as well as many other ATP Tour events (including Queen's club grass event).
I coached and worked with Marinko Matosevic going from 130 to top 50 in the years 2013 and 2014 and coached Marinko when he qualified for the quarter finals of Queen's club event.
I have also had the pleasure to be around and with Marin Cilic during Wimbledon 2015.
From having a background of playing international federation tour events all over the world, to many years working with club players, my experiences cover the complete range of tennis skills.
I seek to work to a methodology in developing my students skills in all aspects of tennis.
I teach all levels and ages – junior to adults.
Tennis Coach
Daniele Piccoli 07429 987399 | [email protected]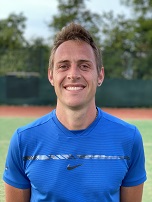 I'm a dedicated LTA level 3 Accreditation + Club coach who has been playing tennis since the age of 6 when I first picked up a tennis racket in Sicily. Since then tennis has been my lifelong passion.
I believe this is clear in my way of coaching which is full of enthusiasm with a focus on introducing new players both adult and children to the wonderful social and fun game of tennis.
I provide high quality consistent coaching to players of all standards and ages from tots through juniors and adult.
I enjoy helping my students to build their confidence and improve all areas of their game in a fun environment. My aim is to inspire players of all levels sharing my expertise and passion for the amazing sport of tennis.