Club Social Sessions:
Tuesdays - 6.00pm - 10.00pm
Thursdays - 6.00pm - 10.00pm
Fridays - 10.00am - 12.00pm
Sundays - 2.00pm - 5.00pm
Internal Club Tournament - Congratulations to all our 2021 finalists.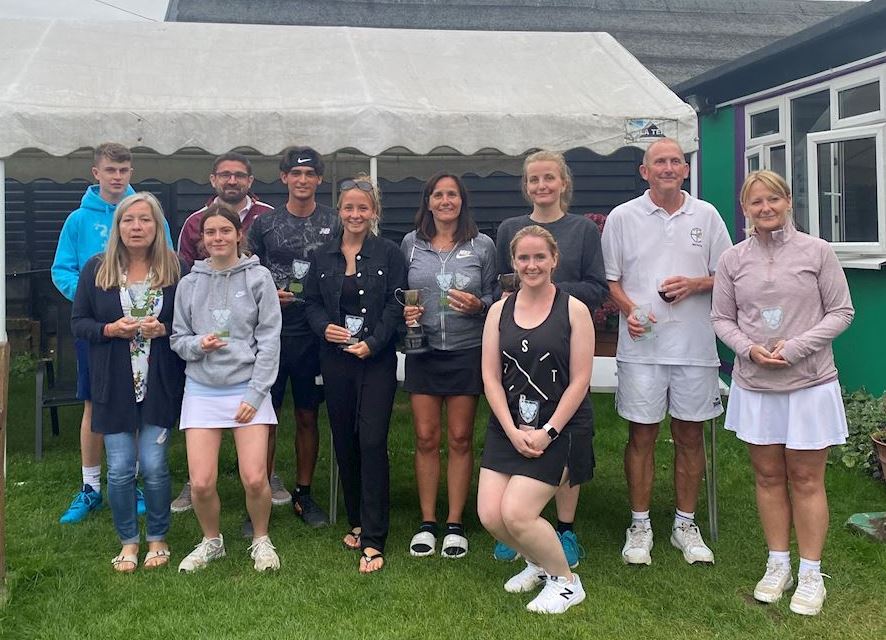 Winter Pub Quiz Fundraiser - date tbc in November
AGM - Tuesday, November 23rd, 7-8pm in the club house followed by refreshments and nibbles
Inter-club Competitions
We participate in the Essex National League and South-West Essex League with a number of Mens, Ladies, Mixed, Juniors and Vets teams.
Please enquire at the club if you are interested in playing in either Summer or Winter leagues.
Contacts for Adult Teams:
Rob Thwaites for Men's Singles & Doubles
Christine Blissett for Ladies' Doubles
Ian Howes for Mixed Doubles
Please contact coach Steve Russell for Junior matches.
Home Match Schedule / Court Availability
Please note that 2 or 3 courts will be in use during home matches. The home match schedule is posted on the club house whiteboard.