Welcome to
Formby Lawn Tennis Club
Competitive and Social Tennis for all
Welcome to a tennis community that believes in the power of the game to bring people together. At Formby Lawn Tennis Club, we champion both competitive and social tennis, creating a vibrant, welcoming space for all members to enjoy the sport and connect with like-minded enthusiasts.
Our club is steeped in tradition and has evolved over the years, adapting to the changing needs of our community. While our formal records date back to 1934, we know that the spirit of tennis was alive in Formby even in the late 19th century when we started with just grass courts.
Emerging from the ashes of war, we rejuvenated our club by adding 3 hard courts. Since then, we've been on an exciting journey of growth and improvement. Now, we're proud to offer you six state-of-the-art, floodlit courts that promise an exceptional tennis experience all year round.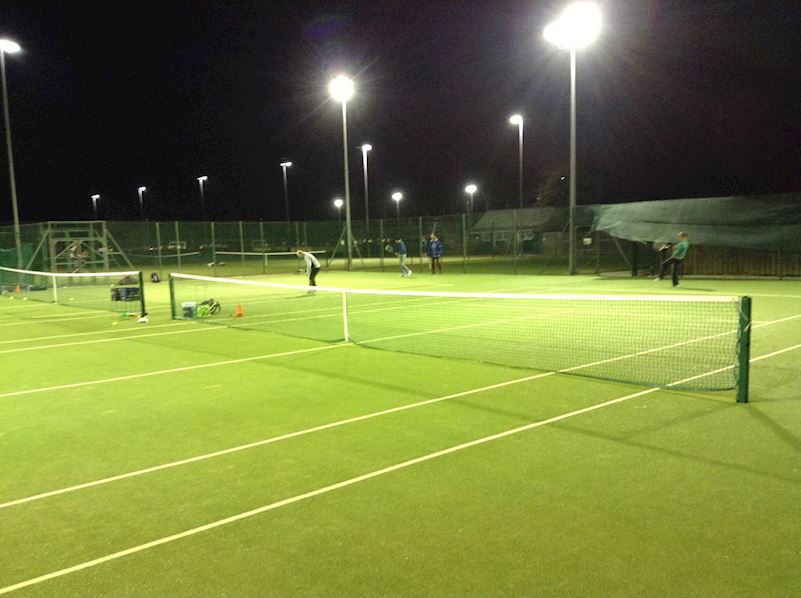 We have teams in the Southport and district league and the Liverpool mens and ladies leagues and matches are played on 4 courts on Monday, Wednesday and Thursday nights through the season.
Club House
At the heart of our club is the Clubhouse, your home away from home. It's a place where you can unwind after a game, share a laugh with fellow members, and make lifelong friendships. Our clubhouse is equipped with a modern kitchen, a cozy bar, and refreshing shower facilities. It's more than just a building; it's a space that encapsulates the camaraderie and community spirit of Formby Lawn Tennis Club.

Get ready to immerse yourself in a world of tennis. Our club offers a variety of playing schedules to fit your lifestyle:
Seniors
For the Seniors:
Tuesday Club Night: 6:30pm – 10pm
Wednesday Intermediates: 7pm to 8pm (Every week on courts 5 and 6, perfect for those who can play during the week)
Friday Night Lights: Social Team 7pm - 10pm
Cardio Tennis: Tuesday 2-3:15, Friday 9-10:15, Sunday 1-2
For our Future Champions (Juniors):
Friday Club Nights: 4:00pm – 7pm. A perfect opportunity to develop skills and make friends!
Teams
Home team matches
Monday
Tuesday
Wednesday
Thursday
Thursday

Coaching
Take your game to new heights with our expert coaching. Whether you're a beginner wanting to learn the ropes or an advanced player aiming to fine-tune your skills, our coaches are here to guide you. And that's not all! We also host fun and engaging tennis camps during school holidays, giving young players a chance to learn, compete and grow in a nurturing environment. Let's turn your tennis dreams into reality together! See coaching for more details.
Do you want to Join?
Download our application form below or visit our Memberships page.
Latest news
New Coach - Amy Griffiths
about a year ago
Easter Tennis Camp (4th – 8th April)
about a year ago
---
How to find us
Formby Lawn Tennis Club
90 Gores Lane, Formby
LIVERPOOL
Lancashire
L37 7DF

Get directions