TENNIS CAMPS ARE HERE!! - UPDATE 20th JULY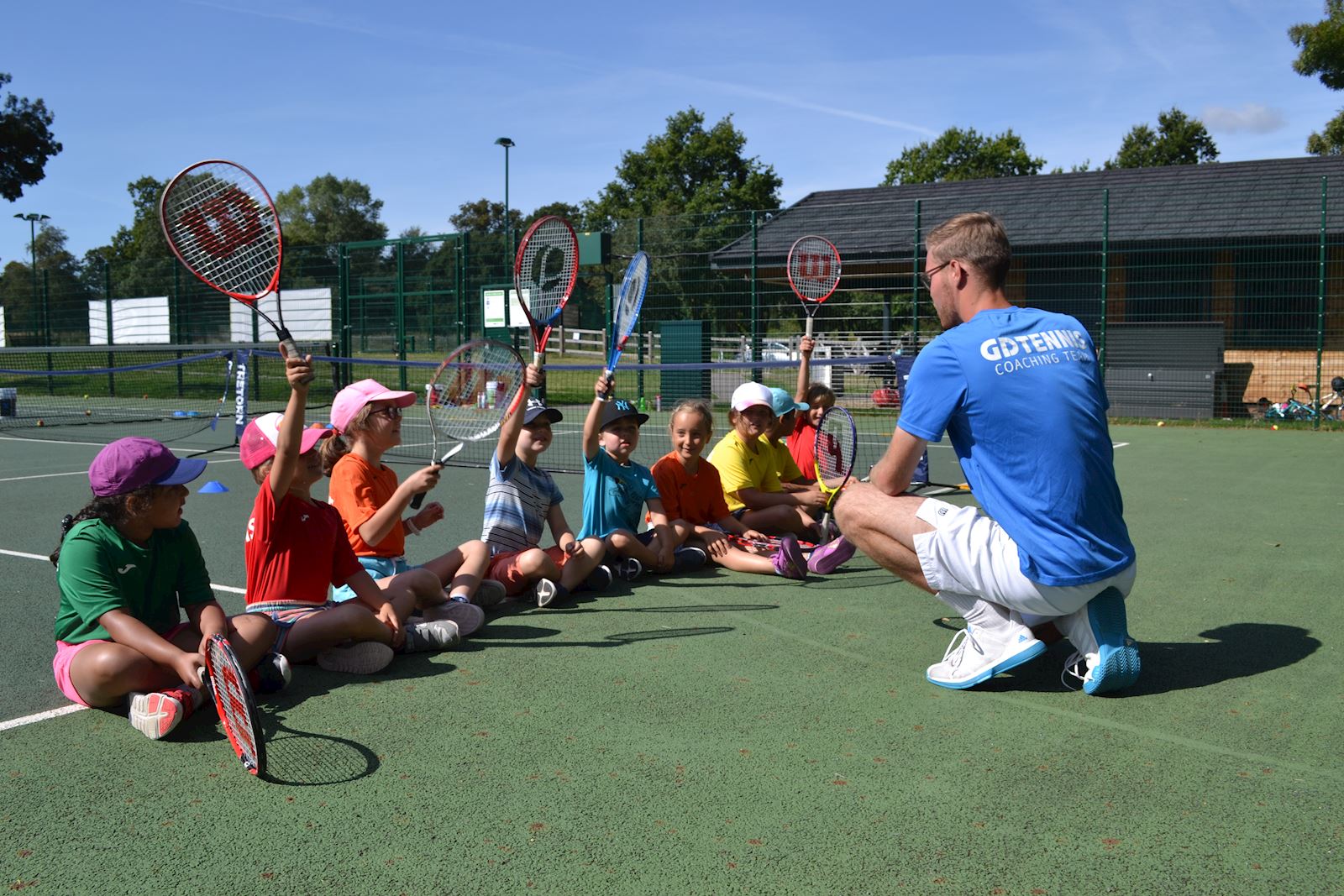 Following an update to the COVID-19 guidance for Tennis published on 13/07/20 from the LTA and Government, the GDTennis Coaching Teams have been hard at work to come up with an adaption for our Tennis Camps for this Summer.
To keep everyone safe we are following all guidelines from the LTA and government on areas such as number of children, group sizes and social distancing. Each venue has a different offering, so please see below for details.
---
---
For the last 20 years GDT have been running tennis camps for kids aged 5-15yrs across venues in Berkshire. Our camps have become the most fun and exciting feature in many kids summer holiday schedules.
We thrive on the opportunity to help children develop the fundamental skills which underpin all physical activity and sport such as co-ordination, balance and agility. All of these skills are incorporated into many of the exercises and drills we use to ensure that the player has a great start for any future sporting activity they may choose. All the equipment used is very up-to-date which ensures all players have the best possible opportunity to improve their skills. We use a series of specially designed rackets, balls and courts to enable the game to be playable and FUN at all ages.
*TBC* October Half Term:
Monday 26th - Friday 30th October
Christmas Holiday Camps:
For time options and prices click here!
To book online and receive our discounted prices click here!
Booking is flexible so any amount of dates can be booked - but there is a weekly booking discount. If you would like to make a booking please let us know the dates and times you would like, along with the below details for your child.
For further infomation please visit our Frequently Asked Questions Page or you can contact us:
T: 0118 947 7885