Sportch Club Ladder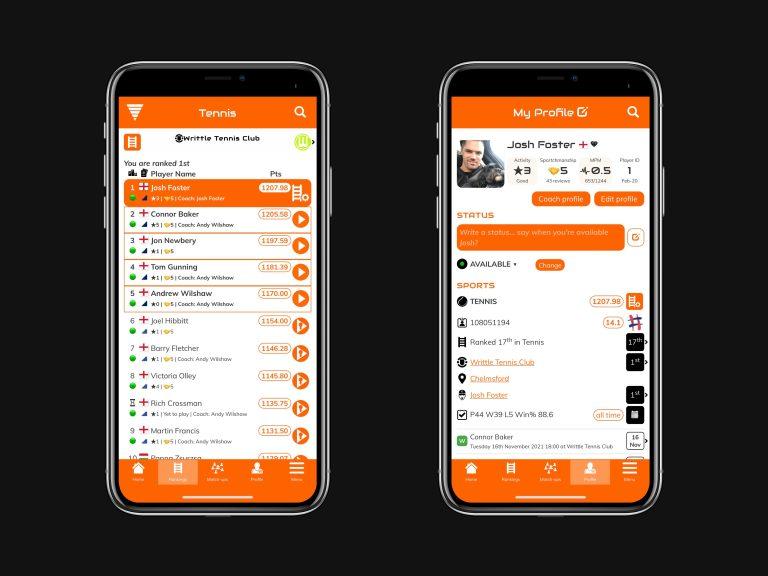 We are pleased to introduce a new club singles ladder - it's open to all members and runs through a simple, fun and free app called "Sportch". The ladder will be continuous and will have periodic prizes for most improved players, those that play the most and of course the top dog. The rationale for the more open concept is that it 'should' mean more people are available to play against and those that don't play will automatically become inactive.

The competition is very flexible, allowing it to fit around any schedule. You can join or leave at any point, play as much or as little as you want, take breaks as required and play any match format you agree with your opponent (though our recommendation is best of 3 sets with a championship tie-break in the final set as this normally fits into a 1.5 hour window).

How to join
Download the "Sportch" app (free from the Google Play Store or Apple App Store). The web app can be accessed at app.sportch.co.uk/
Open the app and tap "Sign Up"

Complete sign up ensuring to:

set your ability (as a rough guide, those in the top mini-league or top team players should aim for 90%, mini-league 2 - 85% etc down to 40% for mini-league 11/beginner levels)
select "Grange Dyvours LTC" as club
select to play in "Club Ladder"
select to enable push notifications (to receive important match notifications)
You're done. If you think you're ranking doesn't look quite right when you see yourself in the ladder (either too high or low), please contact the Committee before you play a match and we can manually adjust the ranking - we cannot adjust it once you have set up a game.
After signing up, you will be placed in dynamic zone of 5 players within the overall ladder and your ranking will update as and when results are confirmed. As well as playing people in your 'zone' you'll also be able to set-up 'wildcard' matches against much higher or lower ranked players outside of your zone. NBthat you will still need to book a court on the court booking system.

The app allows you to easily contact opponents to arrange matches, record results and view rankings and results in real time. This is a great way to meet and play with players of a similar standard at the Club, enjoy some friendly competition and (hopefully) improve your game!
There is a video on how to sign up here and a video on how to set up matches here.

Good luck and have fun 😊