Welcome to
Hamilton LTC, South Lanarkshire
Hamilton Lawn Tennis Club - About us
Here you will find information for our members and for people thinking of joining us. We are a members only club but anyone can join and all membership enquiries are very welcome. Coaching though is open to members and non-members - click on the coaching link above for details.
You can try us out for one month for £35!! Click on 'join us' for more information.
Our club is a brilliant place for everyone of all ages and abilities to learn and play tennis or compete in a friendly and welcoming environment. We are a great place too to learn if you are just beginning your tennis journey. We will also signpost you to everything that the Club has to offer. The Club is run by members for its members.
We have a modern clubhouse and courts including a mini court just for our under 10s. To help make tennis affordable, we have really competitive membership prices, provide free tennis balls, free floodlights and we don't charge for any of our social events. We run a brilliant coaching programme too for all ages. We have wheelchair access on the courts and in the clubhouse.
We have policies on child protection/safeguarding, equality and inclusion because it is important to us that people coming to our Club always feel safe, secure and valued. We are recognised by Tennis Scotland because of the policies that we have in place.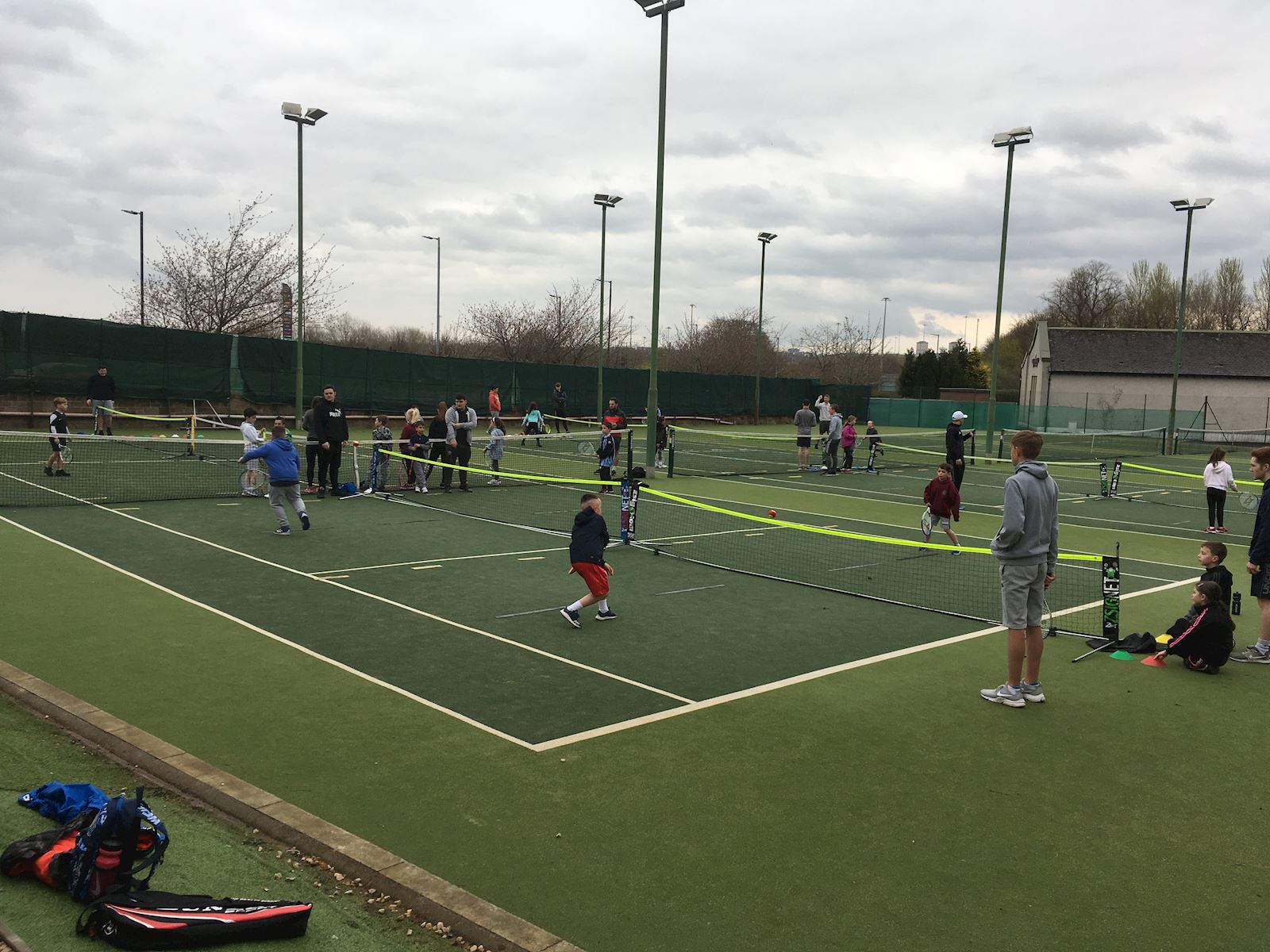 ---
Join us now - it's super easy!
Join us for a year or you can try us out for one month. Come join in the fun!
How to find us
Blackswell Lane HAMILTON LANARKSHIRE Lanarkshire ML3 7BN