News Pickleball@Hingham Tennis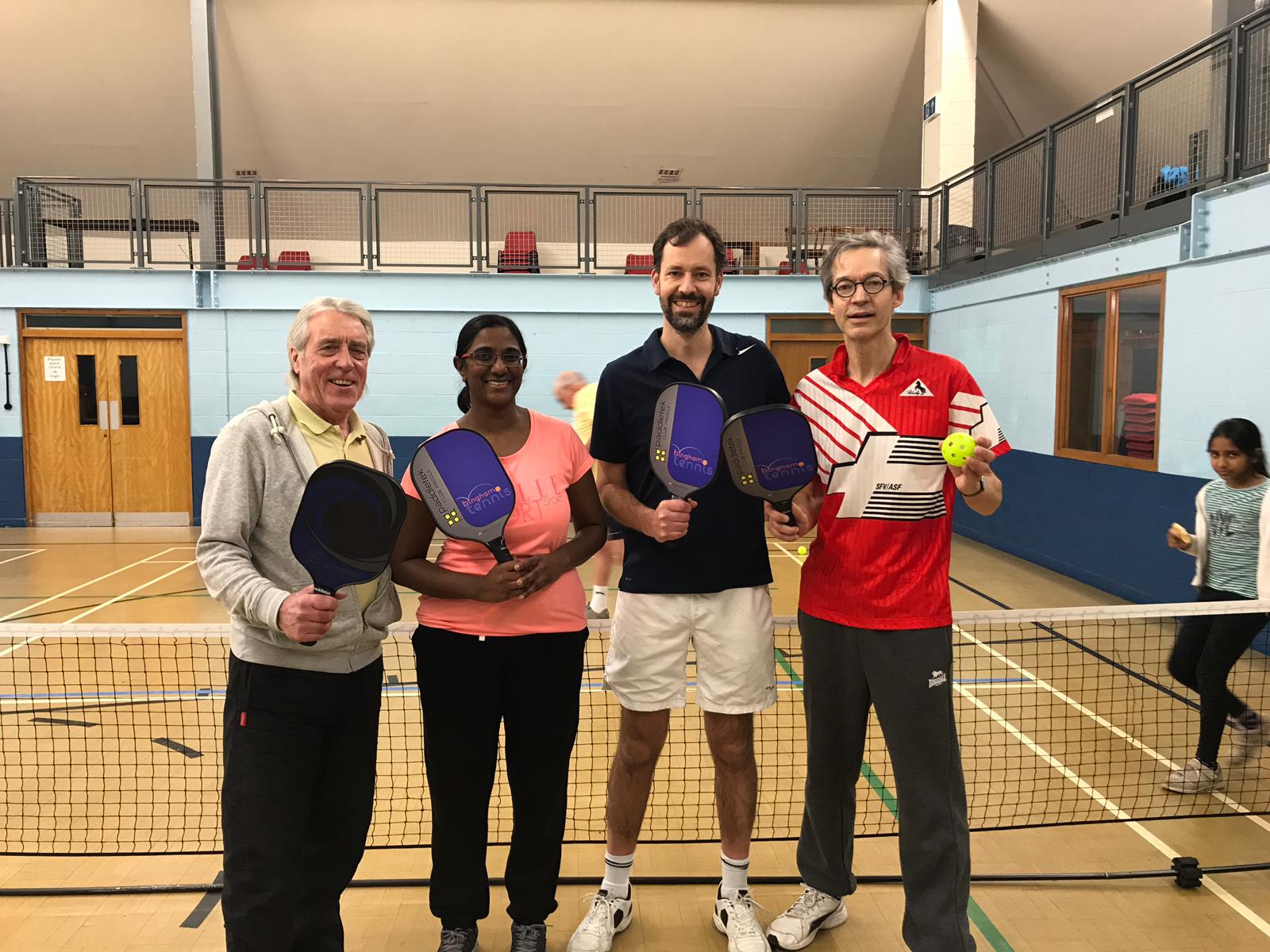 Hingham Pickleball held their first tournament on the afternoon of Sunday 19th January, preceded by 3 coach led skills sessions which were led by Jeff van der Hulst on the same day. A total of 23 players played in the tournament and an amazing 35 players attended either the coach led sessions, the tournament or in many cases both!
The doubles tournament final was played out between Chris Taylor and Seshni Mohammned vs Jonathan Lindner and Adrian Watling with Jonatahn and Adrian the final winners. Congrats to all players who participated especially those new to Pickleball and playing in their first tournament. An enjoyable afternoon that we hope to replicate again later in the year.
Other news:
In December 2019 Hingham hosted two paddle demo sessions in conjunction with TopSpin tennis (Gamma paddles) and Pickleball Jeff (Paddletek).
Pickleball in Hingham has really taken off with over 7- players having tried Pickleball. most of them for the first time! We have around 35-40 regular players but luckliy not all at once! Tuesday evening sessions currently have 14-17 players whilst Friday morning sessions have 8-14 players. We also play on the last Sunday evening of each month at 7pm (after the Hingham Antiques fair).