Welcome to Hingham Tennis
LTA 2016 Club of the Year!
Welcome to Hingham Tennis
A warm welcolme to Hingham tennis website- here you can find out about our club, book courts, apply for membership and check for the latest club news. If you are new to Hingham tennis then please take a look around our website and contact us if you have any questions- we are on facebook too: https://www.facebook.com/HiTennis/
Come and try Cardio tennis at Hingham! Coach led sessions for adults continue Friday moring 930-1030am. through the winter and spring period. £5 for members and £5.50 for non members. Good for fitness and fun- suitable for all abilities.
New tennis session for the kids- Saturday morning mini tennis inside sports hall- contact Sam Howlett for details: samhowletttennis@yahoo.co.uk or 07919 405752.
Indoor Pickleball sessions In Hingham are now a regular feature in our calender. We play on Friday mornings 1045am-1210pm, Tueaday evenings at 7-830pm and on the last Sunday evening of each month 7pm-830pm. Please contact hinghamtennis@gmail.com to check details of any sessions. Only £3 to play so come and give it a try! For more info on playing Pickleball check out the Pickleball tab on this website.
Did you know?
Hingham tennis members also benefit from being able to attend Sam Howlett's coach led sessions at Wymondham tennis club. Check out the Wymondham tennis programmer here: https://www.wymondhamtennisclub.co.uk/index.php/programme
Hingham branded sports clothing can be purchased online from Dereham based sportskitshop. See : https://www.4sportskitshop.co.uk/SearchResults.asp?Cat=1994
The HiT ladders are open to all adult members. We have a singles ladder and a unique 'flexi ladder' internal doubles competition. Please see https://clubspark.lta.org.uk/HinghamTennis/Abouttheclub/Ladder for more details and for a list of previous winners.
Contact hinghamtennis@gmail.com
Check out and like us on facebook:
https://www.facebook.com/HiTennis/
and follow us on Instagram: HinghamTennisUK
Hingham Tennis, Hingham Sports Hall, Watton Road, Hingham NR9 4HD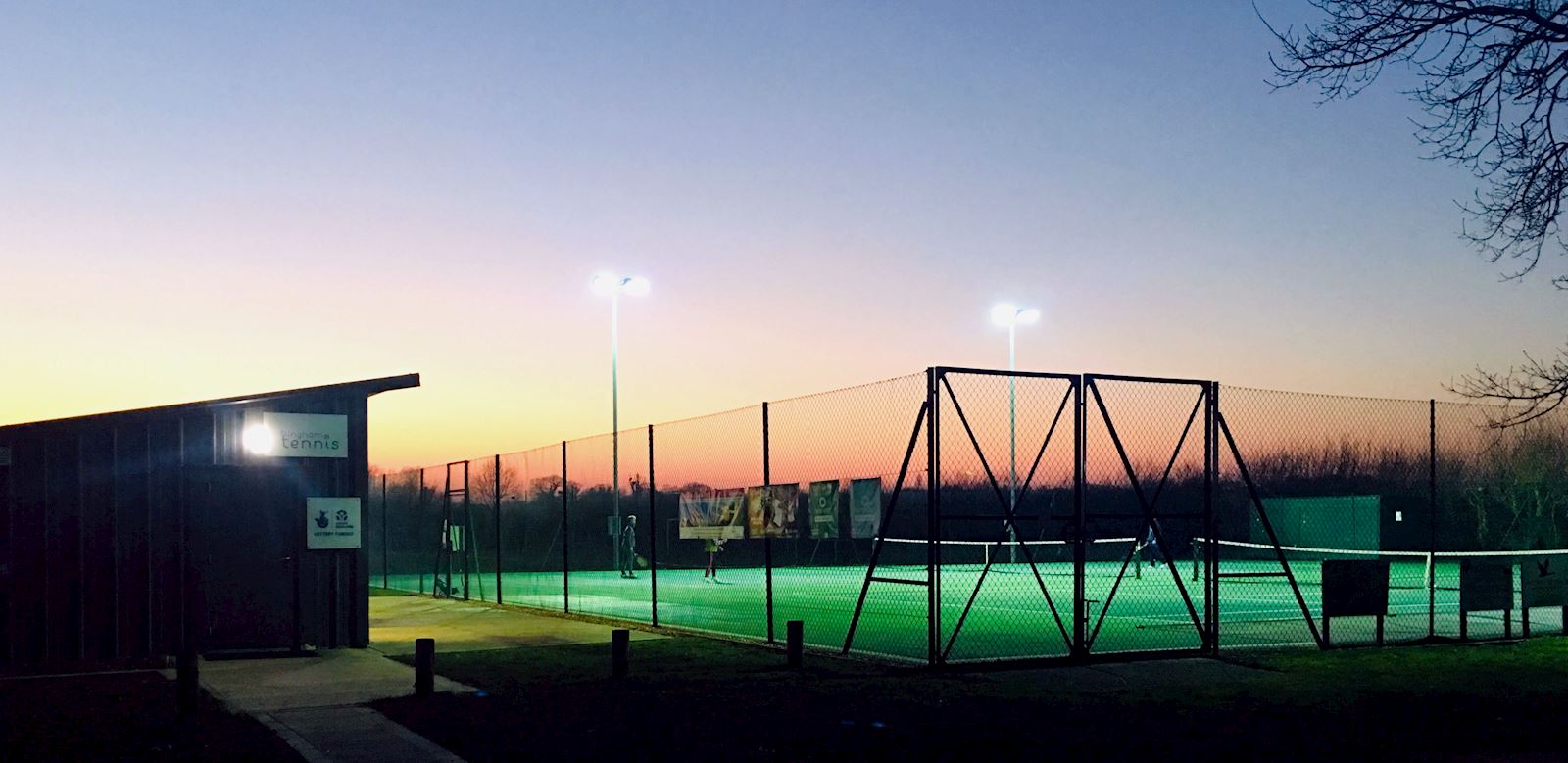 ---
Find us on Facebook!
Why not keep up to date by joining our new facebook page at www.facebook.com/hinghamtennis.
How to find us
Hingham Sports Hall Watton Road Higham Norfolk Norfolk NR9 4HB