Club
Club Volunteers and Coach Honoured with Awards
Fri, 30 Nov 2018 00:00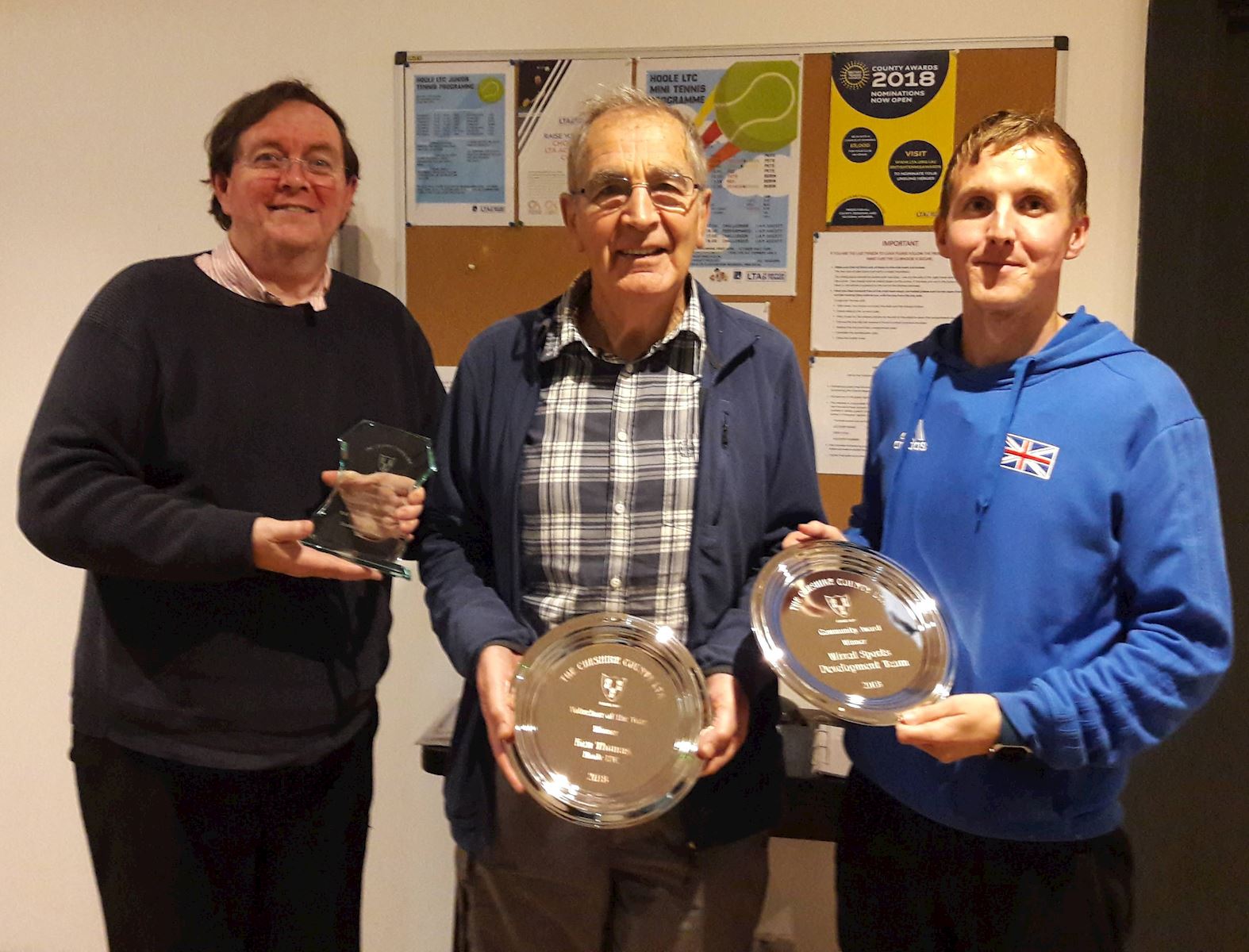 The Club is proud to announce that three of our members were recipients of awards at the recent Cheshire LTA presentation evening.
Congratulations to:
Our Chairman, Anthony Wilding, who received a Lifetime Achievement award for 'outstanding hard work and dedication to the Cheshire County LTA'.
Volunteer of the Year, Ken Thomas, a long-standing committee member, who has played a pivotal role in bringing the Club to our new home in Mickle Trafford.
Pete Leatherbarrow, our Tennis Programme Manager and Coach, who was a Community Award winner for his work with the Wirral Sports Development Team.