Club
Volunteer of the Year 2022
Tue, 29 Mar 2022 00:00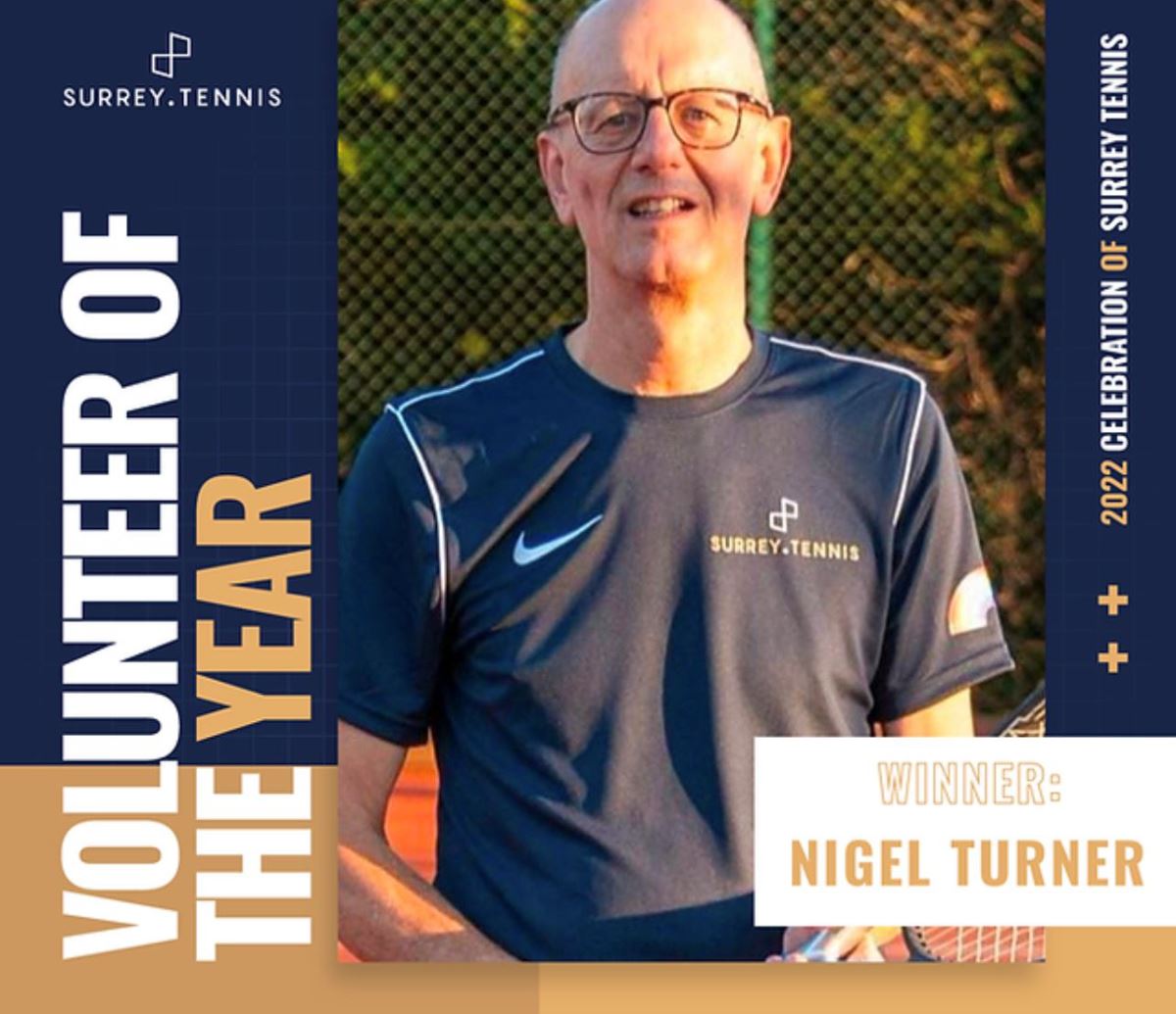 We were absolutely thrilled to hear that Nigel Turner had won Volunteer of the Year in the Surrey LTA awards. Following on from Judi Smowton's success last year Nigel was nominated for 2022 to recognise all the work and dedication he has given to our club over the last 10 years.
Nigel stepped down as Chair of LTC after 10 years in post in January 2022. He was described as an outstanding Chair and Club Ambassador with his committment and achievements exceeding his role. LTC would not be what it is today without his stewardship.
We wish him an enjoyable retirement from the role and a very welcome ongoing member of the club.
Good Luck in the Regional Finals.