Club
Club Re-opening 13 March 2021
Fri, 12 Mar 2021 00:00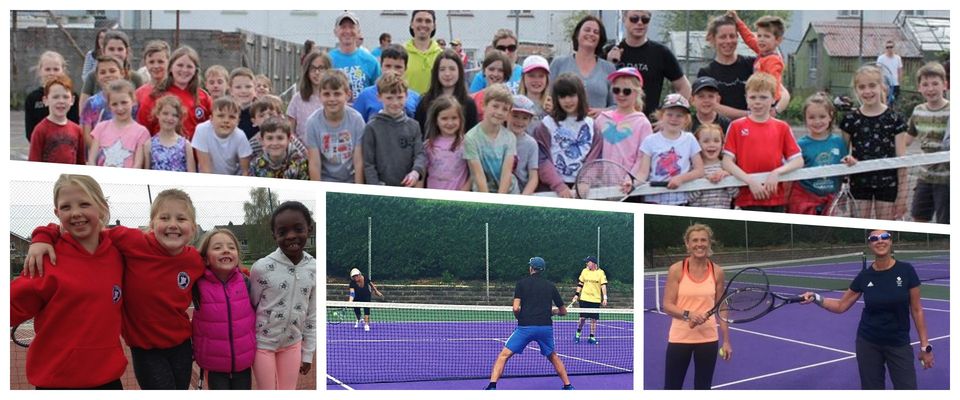 Great news our courts will be re-opening for members and non-members to book from 9am Saturday 13th March.
Courts must be booked in advance and all player details must be completed online, to comply with Track & Trace protocols.
Both singles play and doubles play is permitted with people from one other household only (maximum four adults present), as long as you remain 2 metres apart at all times. This means that four people can play doubles as long as each doubles pair is from one household only. THERE WILL BE NO SOCIAL TENNIS SESSIONS UNTIL FURTHER NOTICE
Players can only travel to play if they live within 5 miles of the club.
Coaching is permitted on an individual/one household basis. I.e. one Coach and up to 3 adults from one household.
Please be advised that all current memberships will be reactivated in one month from tomorrow, 13 April, to compensate for the months loss before Christmas when membership suspension was delayed. The gate code had been updated and will be in your court booking email.
In order to open safely, we all need to follow strict Covid guidelines see details below:
Covid19 Rules for Safe Play & Social Distancing
If you, or anyone in your household, have shown COVID 19 symptoms in the past 14 days, please DO NOT PLAY.
Maintain social distancing (2 metres) at all times.
If you, or anyone in your household, develop COVID 19 symptoms after playing at the club (within 7 days), you must inform the club, via email

[email protected]
Return to Play Rules
Summary...
Max 2 households and 4 adults per court to play singles or doubles. Doubles pairs must consist of players from the same household
Max 4 children from 2 households also permitted but under 11s need not social distance.
Coaching may resume on a one to one basis or a max 4 adults from 2 households. I.e. Coach plus 3 adults from one other household.
People can only travel to play locally, I.e. members/non-members can book/play providing they live within 5 miles or 10 miles within rural areas.
Full details of the rules can be found here: https://www.lta.org.uk/about-us/tennis-news/news-and-opinion/general-news/2020/march/coronavirus-covid-19---latest-advice/#wales
Coaching Update -
VTA's resident coach Rob Blackiston is available for private coaching bookings. Private coaching can consist of up to 3 adults/children from one household only. If you would like to book a lesson please call/message Rob B on 07956 079938
Group Coaching -
Children's classes will resume from Saturday 27th March, there is currently no date set for when adult classes can resume. We have got a small programme ready to go including two LTA Youth Start Courses where kids aged 4-11 that new to tennis can get 6 lessons, a racquet, ball set, t-shirt and wrist bands for just £34.99! We will also review our programme to see where we can include afterschool and holiday sessions too. For full details of what's on offer please see the links below:
http://tennisforkids.uk/ValeTennisAcademy
Vale Tennis Academy / Get a grip of tennis with Vale Tennis Academy (lta.org.uk)
*please note some course start dates need to be reviewed.
Can't wait to see you all on court!